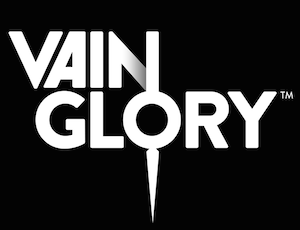 Back in September during the keynote presentation where Apple unveiled the new iPhone 6 models, the game they chose to demo to show off the power of the new devices as well as the power of their new Metal framework was Super Evil Megacorp's multiplayer online battle arena (MOBA) game Vainglory. Vainglory had been in development for some time already, and had actually soft-launched in select countries all the way back in June. It was originally designed as an iPad-only title, as the UI and mechanics of a MOBA are hard to make work well on smaller screens like those on the iPhone. However, with the larger iPhone 6 and especially the iPhone 6 Plus, Super Evil Megacorp saw an opportunity to try and fit their game onto those smaller screens.
Today, Super Evil Megacorp has announced that they've released a version of Vainglory made for the iPhone. However, not only are they focusing on the larger iPhone 6 devices, but this latest update also includes support for the iPhone 5s. Strangely, there are separate iPhone and iPad versions of the game, but according to the post on the Vainglory forums all of your progress should sync between the two devices. Here is a slick overview video of Vainglory explaining what the game is all about and showing it in action.
If you reside in South East Asia, Australia or New Zealand, or you simply have an iTunes account in those particular regions, then you can download the soft-launch version of Vainglory for yourself and see how it works on the iPhone. The developers have stated they hope to launch Vainglory worldwide before the end of the year, and once we hear more news regarding a specific release date we'll be sure to update you. Until then, check out more on the game in our forums.
Soft-Launch App Store Links: