Modern Combat 5: Blackout (Free) was updated quite recently for Metal, but support for the iPhone 6 and 6 Plus was sadly missing. Not any more: today, Gameloft has updated MC5 with support for the new higher-resolution iPhone 6 and 6 Plus. This means no more scaling-up of graphics: the game's visual fidelity is now unsullied by upscaling, huzzah! There was a "sky glitch" for a short bit, but thanks to a hotfix, Gameloft fixed that. The sky is no longer falling, and that is a good thing. Check out a comparison screenshot of the game running the iPhone 6 Plus: pre-optimization on the left, post-optimization on the right, click for full size: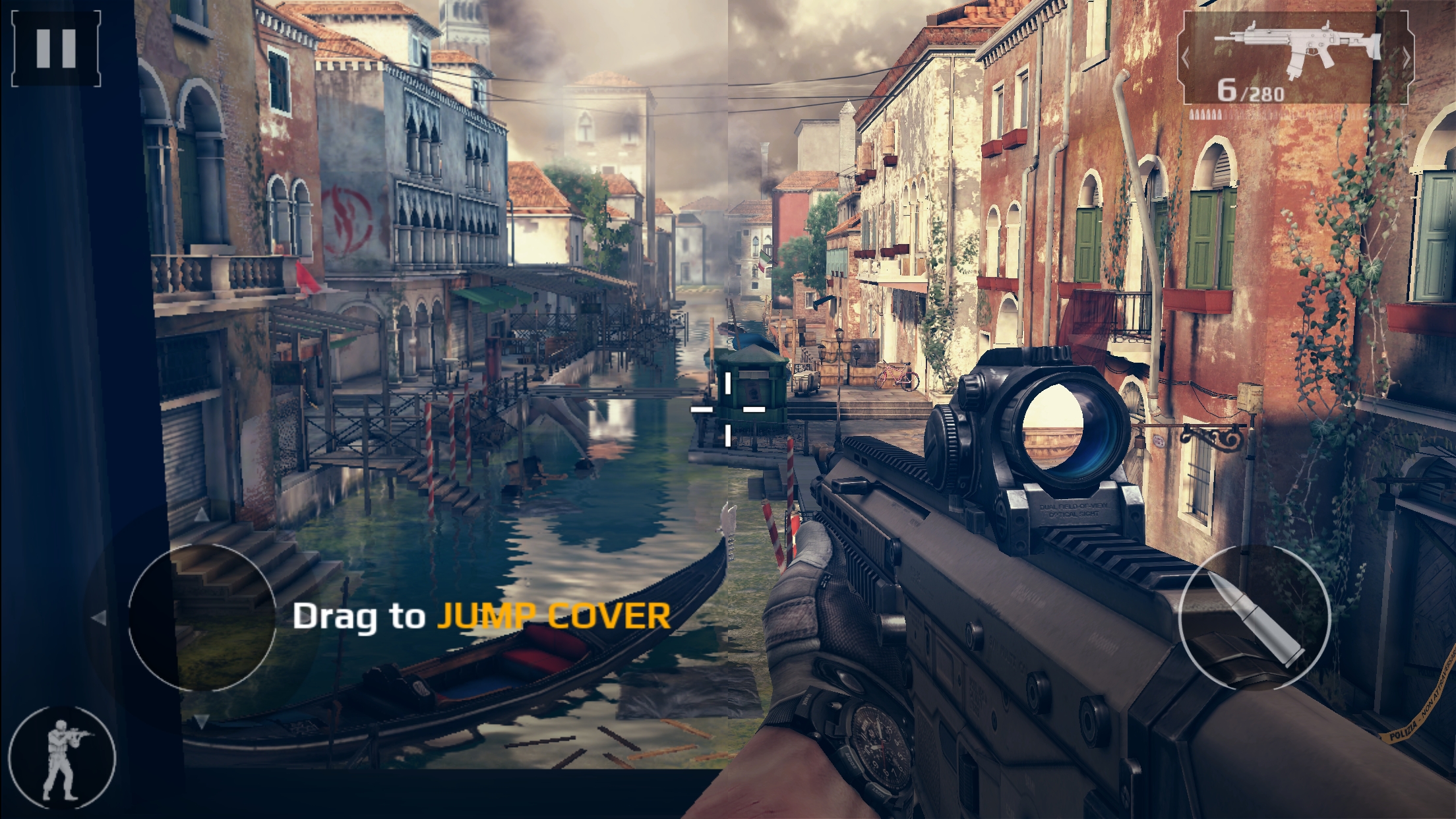 Here's another comparison at full resolution. Old and busted on top, new hotness on the bottom: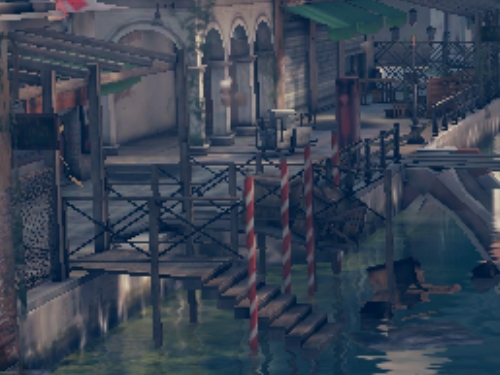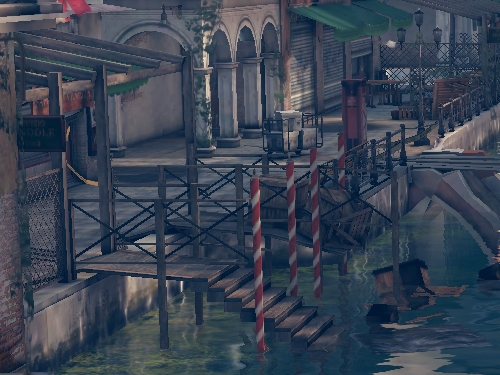 There's a very clear difference here. The game looks much sharper and less blurry than it does with the upscaling. The effect likely isn't as large on the regular iPhone 6 because it's not as big of a resolution jump, but it still helps. The game getting updated for the iPhone 6 was only a matter of time, as this series does target core gamers, especially with its high-quality visuals. And the lack of IAP could easily be seen as a move to appease a vocal crowd that doesn't like consumables in premium games. So especially for the iPhone 6 Plus, which is very much a gaming-friendly phone with the bigger screen, higher resolution, and that better battery life has to be appealing to those people. So Gameloft getting on iPhone 6 updates like this is a must for them. Just as long as the sky is working, I suppose.