The idea behind the TouchArcade Game of the Week is that every Friday afternoon we post the one game that came out this week that we think is worth giving a special nod to. Now, before anyone goes over-thinking this, it doesn't necessarily mean our Game of the Week pick is the highest scoring game in a review, the game with the best graphics, or really any other quantifiable "best" thing. Instead, it's more just us picking out the single game out of the week's releases that we think is the most noteworthy, surprising, interesting, or really any other hard to describe quality that makes it worth having if you were just going to pick up one.
These picks might be controversial, and that's OK. If you disagree with what we've chosen, let's try to use the comments of these articles to have conversations about what game is your game of the week and why.
Without further ado…
Goat Simulator
I feel like I could just say "Goat Simulator ($2.99), a game that lets you simulate life as a psychotic goat in an open-world physics sandbox, is our Game of the Week. Ok bye!" and just leave it at that and people would be totally OK with that. And that's pretty much what I'm going to do, but I will elaborate somewhat. Originally released on PC on (fittingly) April Fool's Day this year, Goat Simulator is pretty much a joke game. It was born out of an internal game jam at developer Coffee Stain Studios, but ended up being so fun the team just ran with it. It's a good thing they did too, because Goat Simulator resonated well with its audience and became something of a cult hit.
With the buzz around Goat Simulator, the App Store did what the App Store does and cranked out countless clones featuring goats, alligators, chickens, and pretty much any animal you can think of in knockoff open-world destruction games for mobile. Some were better than others, but now that the real Goat Simulator is on iOS, it's plain to see that there's nothing like the real thing. I'm not going to lie, it's a shallow experience, and chances are the novelty of Goat Simulator will wear off quicker than you think. However, the short time that Goat Simulator is changing your life is well worth the entry price in my opinion.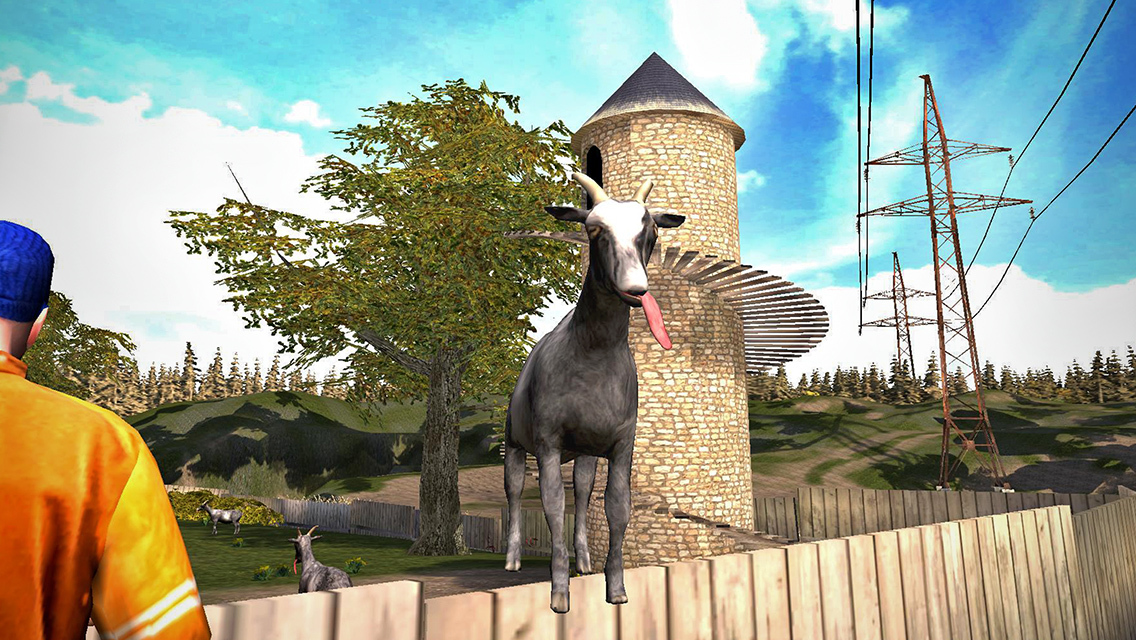 The game is just so much fun, it's so wacky, it's so stupid, and it's even slightly broken, which amazingly adds to its allure. The developers even encourage you in the game's App Store description to spend your money on something better. But don't listen to them. Follow your heart and buy Goat Simulator on iOS for five dollars. I know that's considered the "higher" end of the iOS pricing spectrum, but comparatively, it would cost a whole lot more to fly out to Colorado and reenact goat mayhem with Galcon developer Phil Hassey's pet goats.
So if you're OK with blowing five bucks on some silly entertainment, I don't know of a better way to do it than playing Goat Simulator.