It's been an absolutely insane week so far. With iOS 8 releasing today, there's been an onslaught of updates being released to support the new software and its many features. That also means there's been heavy, heavy traffic to the App Store, and all day it's been chugging along at the speed of molasses. Also, when there's THIS much action going on, it puts a strain on our own backend stuff that relies on the App Store. So, if you happen to not see any links to some of the games below, let us know in the comments and we'll do what we can. All that aside, it's actually turning out to be a really strong week for new iOS games. Peruse the fine list below and let us know what you're gunning for.
---
Assault: Blue vs. Red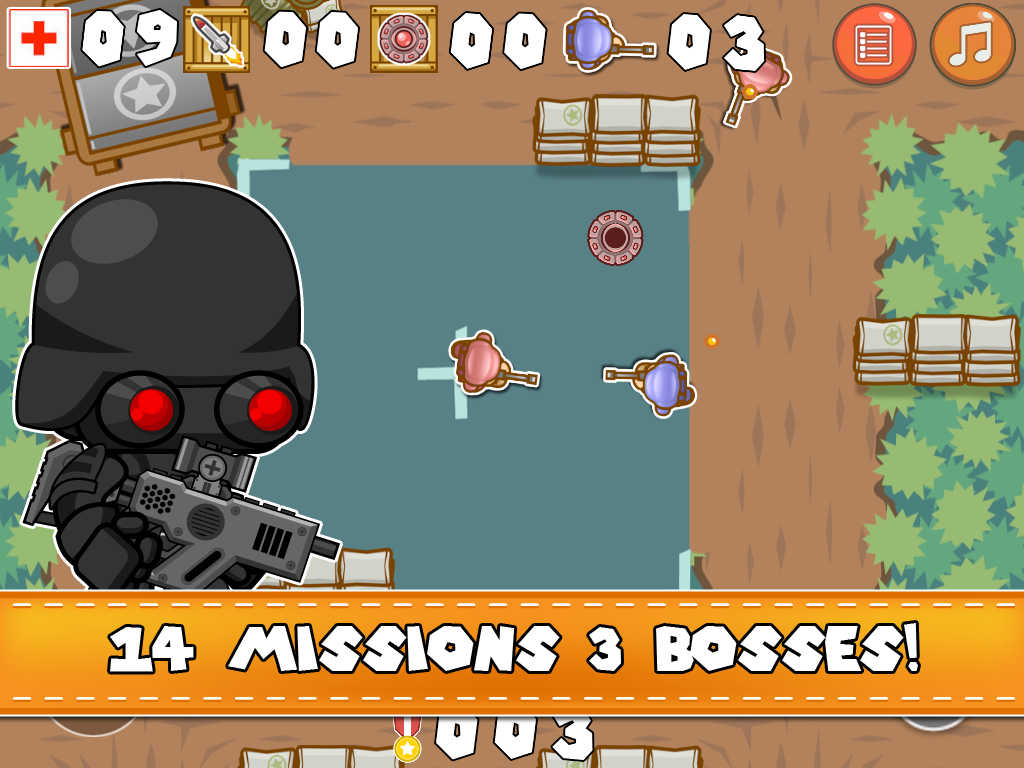 iTunes Description
Grab your gun and get ready to take back the island! A rebel faction of the Red Army has assumed control of a peaceful island and reduced the indigenous population to zombies out for your flesh.

Gear up with land mines, missiles, speed and more to smash through the Red Army and it's zombie followers for a chance to wipe out Red Leader, The most heartless commander the Red Army has. It won't be easy, but if anyone can do it, you can Blue Soldier!

Experience an arcade style top down shooter re-imagined for the iPad! When your finished with story mode, take on zombie survival for destructive excitement or versus mode with a friend and see who is the best soldier!
Forum Thread: Assault: Blue vs Red (by J. Tacker)
---
Beach Buggy Racing
iTunes Description
Drive into an action-packed, surprise-filled world of off-road kart racing mayhem! Race against a field of rival drivers, each with unique personalities and special abilities. Build a collection of crazy powerups, like Dodgeball Frenzy, Fireball, and Oil Slick. Unlock and upgrade a variety of cars, from dune buggies to monster trucks. Test your skills in 6 different game modes on 12 imaginative 3D race tracks, against a pack of tropical-loving rivals with a serious case of road rage!

This is the official sequel Beach Buggy Blitz, the free driving game with over 30 Million players worldwide. Fast, furious, fun and FREE, Beach Buggy Racing is a kart-racing island adventure for all ages.
Forum Thread: Beach Buggy Racing (by Vector Unit)
---
The Boxtrolls: Slide 'N' Sneak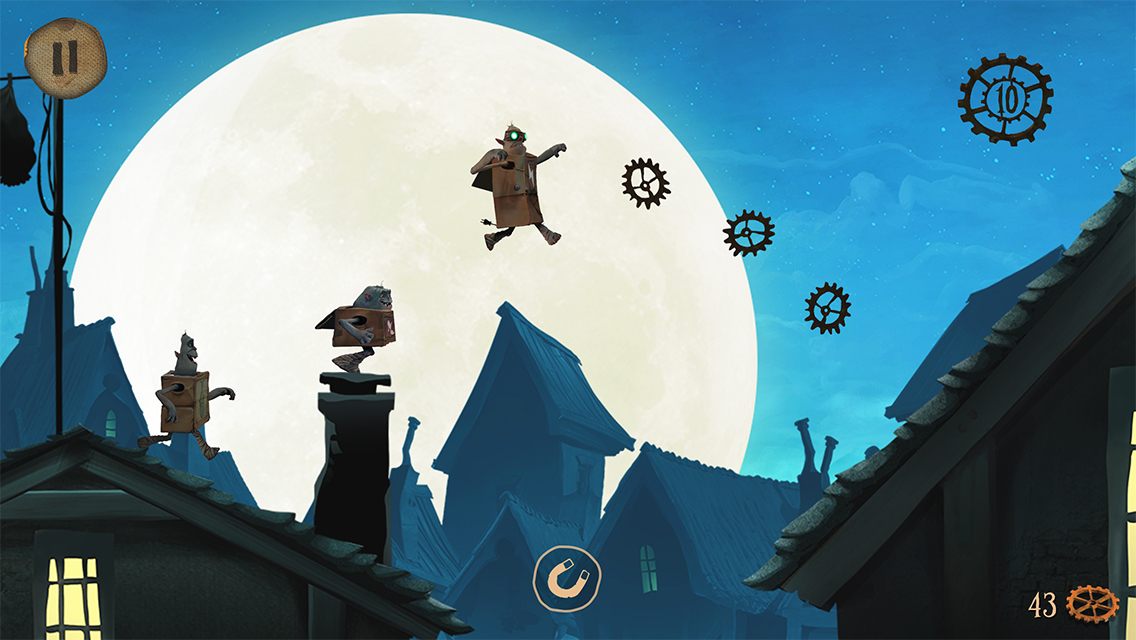 iTunes Description
Help the Boxtrolls rescue their friends who have been captured by the devious Red Hats. Take up to three Boxtrolls from the safety of their underground cavern to the streets and rooftops of Cheesebridge. Run, slide and jump to collect as many cogs as you can. Sneak past the Red Hats and be careful not to cause too much noise! Make your way to the Red Hat factory to rescue the captured Boxtrolls and unlock new adventures.
Forum Thread: The Boxtrolls: Slide 'N' Sneak (by RED Interactive Agency)
---
Down Among the Dead Men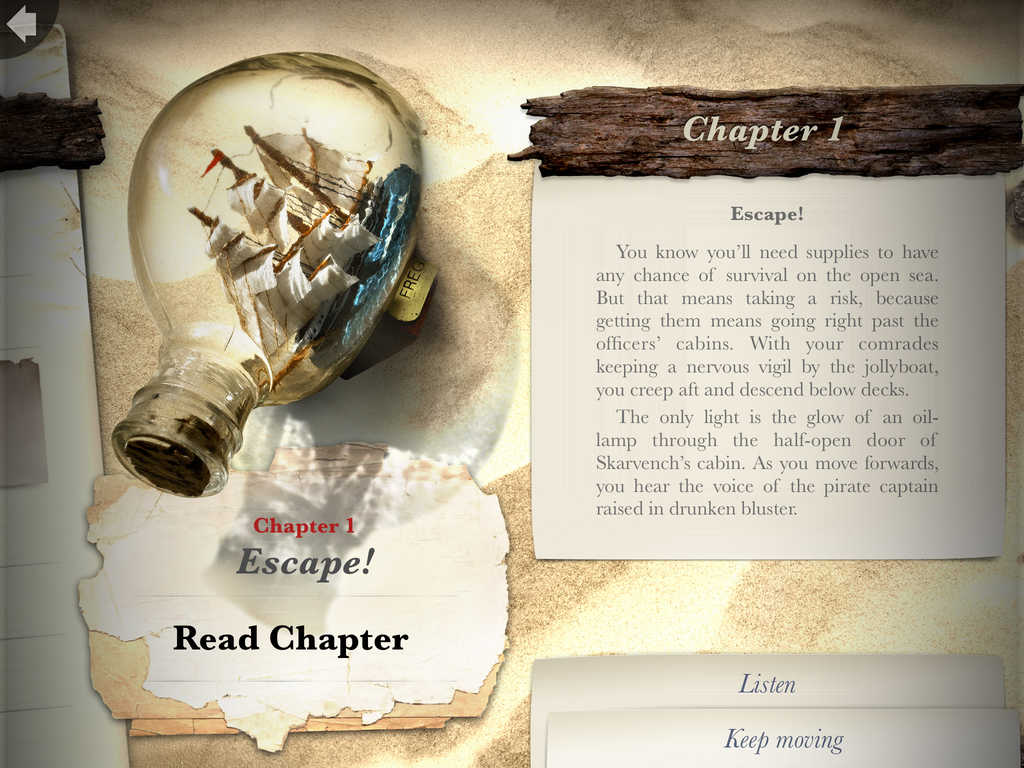 iTunes Description
Avast! Take to the high seas in a fully interactive piratical tale of broadsides and buccaneers. From author Dave Morris and the studio behind Steve Jackson's Sorcery! and 80 Days.

"Down Among the Dead Men" is a pirate adventure in which you are the hero. Play as a male or disguised female – as a magician, a thief, a pirate, a governor's daughter – and explore the high seas as you try to build up a crew and a ship hardy enough to take down to black-hearted pirate Skarvench and his ghoulish crew.

Adapted from the original gamebook using the same inklewriter technology as Steve Jackson's Sorcery! and 80 Days, "Down Among the Dead Men" provides a fully adaptive text, that rewrites itself on the fly based on your decisions. Survive or fail, be bold or cowardly, lead or connive – the choices are up to you and every one is remembered.
Forum Thread: Down Among the Dead Men (by inkle)
---
Exit Zone: The Alpha Matrix
iTunes Description
Welcome to Exit Zone. A mix of mind bending puzzles & crazy action.

The premise is simple – Exit The Zone.
The reality is MUCH harder! 😉

Guide the red square through each zone, avoiding the white obstacles.
Use your brain to figure out the puzzles to beat each Zone.
Forum Thread: Exit Zone: The Alpha Matrix (by Simon Crack)
---
Galaxy Dash: Race to the Outer Run!
iTunes Description
Become the most infamous galactic smuggler in Galaxy Dash!

Galaxy Dash combines the exciting gameplay of an endless runner with the thrill of space combat! Use lasers to blast your way through obstacles, engage in ship to ship combat, and collect valuable loot!
Forum Thread: Galaxy Dash (by SuperMoon Games)
---
Goat Simulator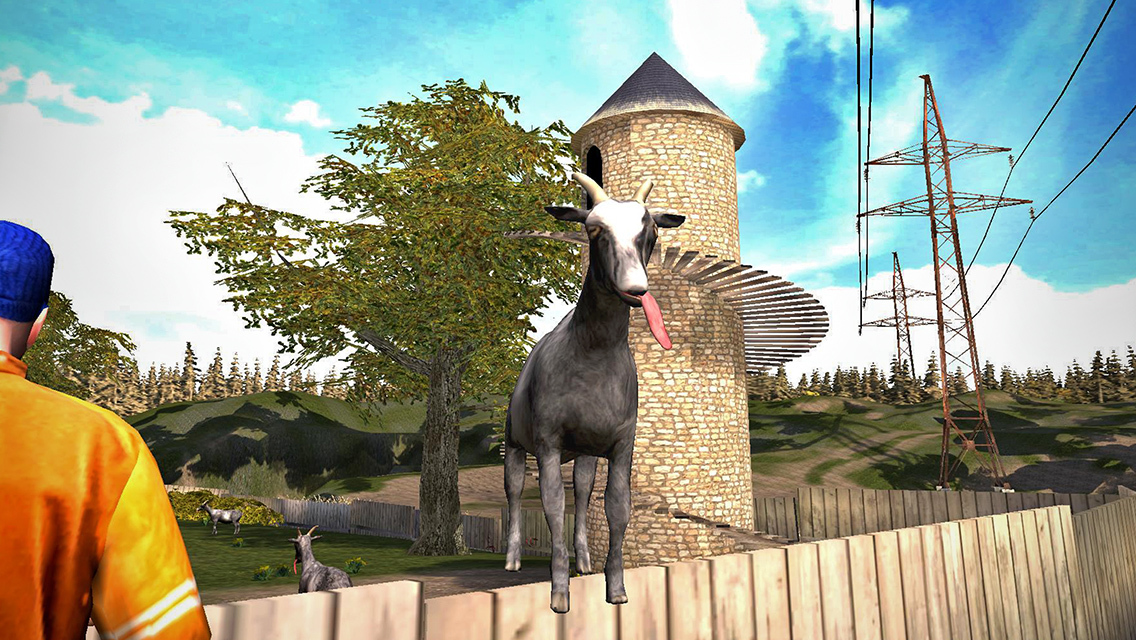 iTunes Description
Goat Simulator is the latest in goat simulation technology, bringing next-gen goat simulation to YOU. You no longer have to fantasize about being a goat, your mobile dreams have finally come true!

Gameplay-wise, Goat Simulator is all about causing as much destruction as you possibly can as a goat. It has been compared to an old-school skating game, except instead of being a skater, you're a goat, and instead of doing tricks, you wreck stuff. more! When it comes to goats, not even the sky is the limit, as you can probably just bug through it and crash the game.
Forum Thread: Goat Simulator (by Coffee Stain Studios)
---
Huerons
iTunes Description
Huerons are tiny colored circles. Merge them by clicking on an empty cell next to them until only one Hueron remains on the board.
There can be only one.

Huerons is an addictive puzzle-game based on a flat and minimalistic design philosophy. It features 100 puzzles revolving around 9 kind of unique Huerons, each behaving differently and bringing an element of puzzle, strategy and surprise to the game.
Forum Thread: Huerons (by Bulkypix)
---
Joinz
iTunes Description
Joinz is a clever block sliding puzzle game that is easy to play, nice to look at but tricky to master. You will be coming back again and again to try and beat your high score or top your friends on the leaderboard. Contains no in app purchases or ads!

Joinz is an endless puzzle game where you must slide like colored blocks together to create the requested "tetris-like" shapes. The more shapes you create, the more points you get. Only like colors can be joined together and each time you do not join blocks, a new one enters the playing board. Earn unique power ups to help clear the board and use combos to help boost your high score.
Forum Thread: Joinz By Noodlecake Studios Inc
---
Leg·end·ar·y
iTunes Description
Simple and yet complex. Leg•end•dar•y is a grid-based puzzle game based on numbers. Discover the adventure of Leg•end•dar•y and carve your legendary path through numbers.

How To Play
– Each level come with a number along with characters on the board
– Press the character & sum of all it's numbers
– Fill all the board for win
Forum Thread: Leg·end·ar·y (by particlemade)
---
The Maze Runner
iTunes Description
Unlock the mystery of the Maze and race to survive in the official The Maze Runner game!

Join the community of Gladers trapped in the center of an ever-changing deadly maze. Run for your life while dodging falling boulders, fiery pits, and gushing aqueducts! Collect clues to unlock the Maze and complete new levels. Choose your runner for speed and stamina, and race the clock to escape before the Maze seals shut!

Enter the world of The Maze Runner, the new film based on the best-selling novel!
Forum Thread: The Maze Runner (by PikPok)
---
Ninja Raft
iTunes Description
Ninjas vs Pirates in a tower defense / dungeon builder. Ninja Raft is an original and fun game that will challenge most players.

Construct your own battle-raft (with over a million possible variations) and pit it against 40 levels of swashbuckling fun. Create a maze fortress, place traps and upgrade weaponry, send ninjas to fight in hand-to-hand combat, hunt for treasure and protect your precious booty.
Forum Thread: Ninja Raft (by Right Pedal Studios)
---
Plunder Pirates
iTunes Description
Download now to build, battle and PLUNDER!

Send your pirates into battle against other Captains and players – then plunder their loot to fund your adventures! But get ready to defend your island because pirates live for revenge…

From game industry veterans Midoki and the rampant scallywags behind Angry Birds comes an addictive real-time strategy adventure like no other! Build a 3D island, recruit a pirate crew and set sail for uncharted waters.
Forum Thread: Plunder Pirates (Rovio Stars)
---
Poor Gladiator
iTunes Description
Defeat 'Debt', the Lord of fear, and become a legendary gladiator!

Accumulate money to pay off your debts. You must repay a certain amount of debt every thirty seconds. Repayment will proceed automatically if you have enough money. But you can further pay off the debts by pressing the button.

Use the money left to increase power. Strong power will let you fight at a higher league. It will help you earn more money.

Repay all your debts and become a free man!
Forum Thread: Poor Gladiator (By SEHWAN LIM)
---
Robot Rundown
iTunes Description
Slice your enemies! Slide through Space! Save your skin! She's no ordinary robot! You are SOL-BOT, an under appreciated medical droid for the Star Ship Transolar. After a freak accident leaves your vessel in shambles, you are ordered to be disassembled — but that's not an option. Armed with nothing but deadly laser saws, a solar shield, and your snarky wit, you must escape the clutches of the evil UGCA and find a new vessel to call home! You better start running!

Mow down countless enemies, journey to the far reaches of space, and interact with unique and interesting characters as you run from the law and leave a path of destruction in your robot wake. It's going to get messy!
Forum Thread: Robot Rundown (by Vexing Media)
---
Skater
iTunes Description
All of Skateboarding In The Palm Of Your Hand

Designed by skaters for skaters, we teamed up with 17 of the most prominent brands in skating to create the game every skater has been waiting for:

Use the touch screen to directly control your shoes and board. Controls have been carefully designed to highlight the things that are most fun and important in actual skating, with a strong focus on flow of tricks and runs.
Forum Thread: Skater (By Frosch Media Pty. Ltd.)
---
Tactics Maiden
iTunes Description
Tactics Maiden is a fast-paced, turn-based strategy RPG where the player has to conquer enemy outposts scattered throughout the battlefield.

What sets Tactics Maiden apart is a strong enemy AI and flexible character builds with skill points that can be redistributed at will.

Each battle presents its very own challenges, so the player has to refine his strategies and his army of heroes and mercenaries constantly. All player units are carried over from scenario to scenario, and the units can be customized to a high degree: A complex skill system, more than 1000 equipable items, customized unit names.
Forum Thread: Tactics Maiden (by Mangomobile)
---
Tap Army
iTunes Description
Fight for your army! Shoot enemy soldiers, tanks, and helicopters, before they take you down. Don't shoot bombs, unless you want to die.

You are equipped with awesome weapons (mini gun, flame thrower, laser gun, and SMG), use them quickly and wisely!

Tap Army is the first lane-based shoot'em up arcade game – It's a lot of fun, and insanely addictive!
Forum Thread: Tap Army – (by Elektron Games)
---
Treasure Fetch – Adventure Time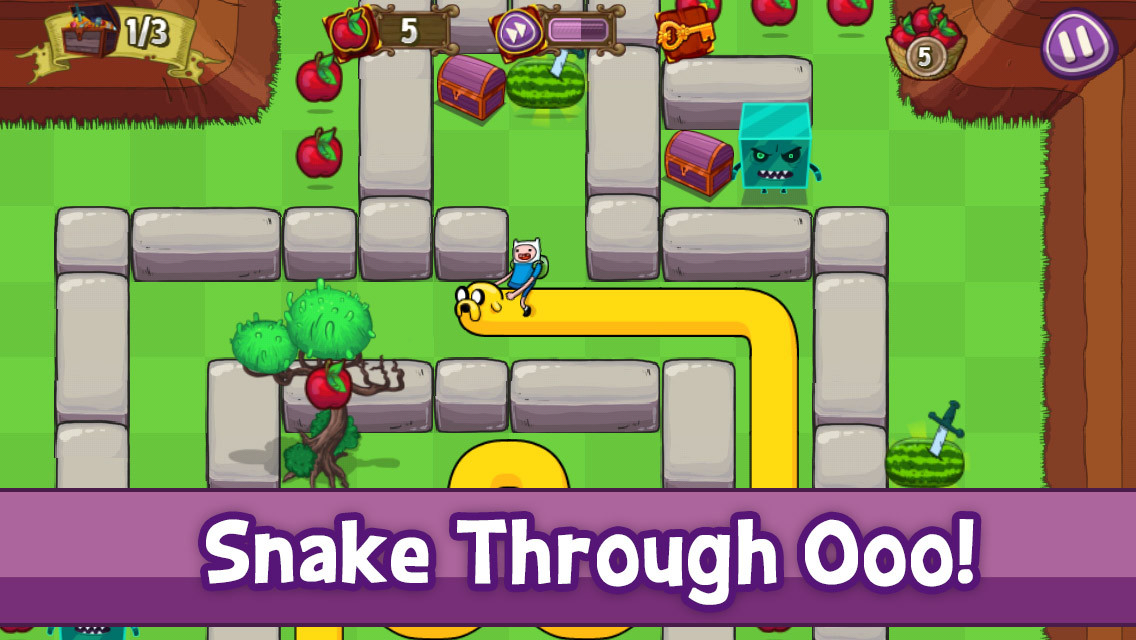 iTunes Description
Adventure Time Treasure Fetch is a fresh take on the classic Snake game!

Snake your way through the Grass Lands, Candy Kingdom, and Ice Kingdom using Jake's stretchy powers! Feed Jake to make him grow. The more apples you eat, the longer Jake gets! Apples aren't the only super fruits! Snag watermelon swords to slash enemies in your path. And peel banana portals to let Jake warp through his own body!

Avoid obstacles, traps, and your own tail as you wind in and out of each puzzle. Earn keys to unlock all 75 different levels! Guide Jake using swipe or D-pad controls. The early bird gets the loot! Finn and Jake are on a mission to fetch all the treasure they can! Stretch across three huge kingdoms to collect every last coin. How much treasure can you fetch?

Push Jake's stretchy powers to the limit in TREASURE FETCH!
Forum Thread: Treasure Fetch – Adventure Time (by Cartoon Network)
---
Welcome to the Dungeon
iTunes Description
Turn the Demon's Spin to bring knights into the dungeon.
Position the monsters in the dungeon to play against the warriors.
Your infamy will rise only if the monsters win.
The higher your infamy, the stronger warriors they send.
Use the money from your battles to buy more monsters or strengthen them. Ooh~ so simple, no?
Forum Thread: Welcome to the Dungeon (by Orca)