It's been a long while since we've seen an update to Beamdog's iOS version of Baldur's Gate: Enhanced Edition ($9.99), but finally, version 1.3 has arrived, and it brings with it a ton of fixes and changes, including one of the most requested and significant changes yet: Fixing the colors on Drizzt and giving him his signature scimitars. Yes, at long last, the legions of fans and general iOS gamers can rest easily knowing one of pulp fantasy's biggest characters is now faithfully transcribed in video game format. Oh, and they've also added support for iPhone, if anyone was asking about that.
The update includes a bunch of tweaks and bug fixes, along with some extremely valuable interface improvements, like being able to set the size of the font. The interface is a little bit tight on the iPhone's smaller screen, but I suspect the leagues of iPhone users who have been asking for Baldur's Gate aren't going to complain too much. Next up on the developer's plate is a similar patch for Baldur's Gate 2 ($9.99), but given how long it took for this update, iPhone gamers should probably just get to work on digging through the first game's massive adventure.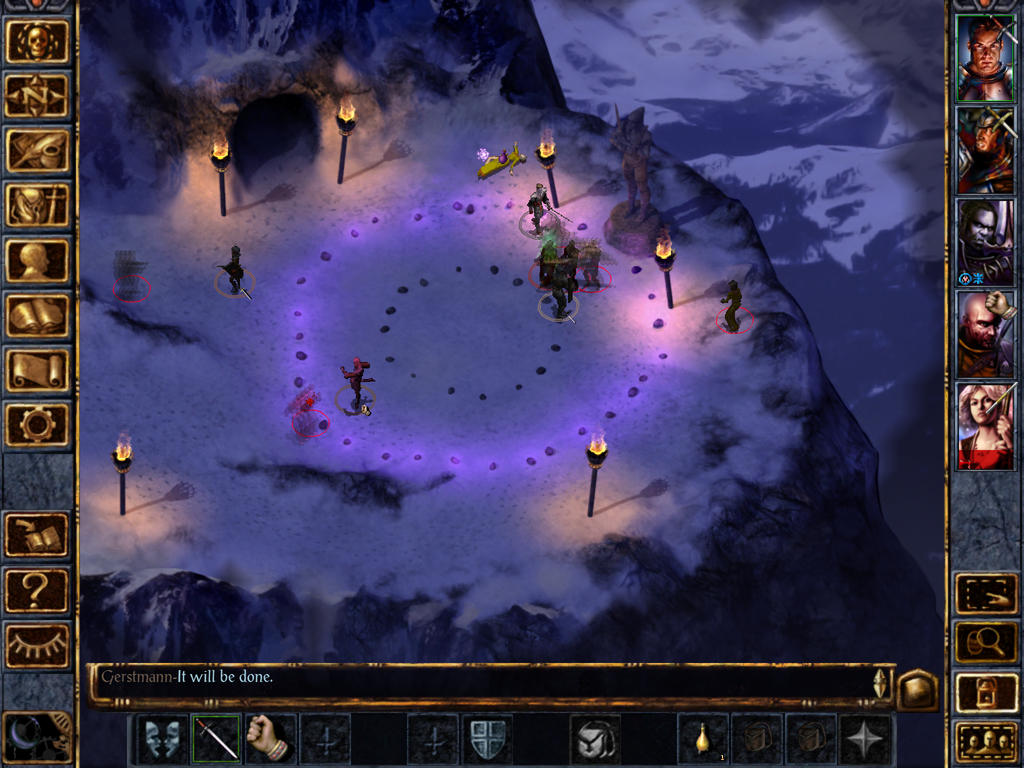 The update doesn't seem to have rolled out to every region's App Store at the time of this writing, so Canadians will have to have a little patience, but if you are a Real American, you can go ahead and click the link below to get some Baldur's Gate goodness in your pocket. Remember to go for the eyes, Boo!