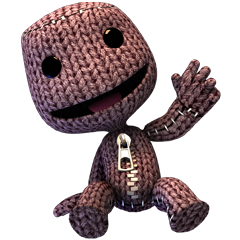 Over on the PlayStation Blog, LittleBigPlanet Senior Producer Tom O'Connor has officially unveiled Run SackBoy! Run!, a new free to play endless runner for mobile devices and Vita themed after the popular LittleBigPlanet series. Run SackBoy! Run! features the titular SackBoy running from the evil Negativitron, navigating the terrain with taps and swipes. You'll be running through three environments from the LittleBigPlanet series: The Gardens, The Canyons, and Avalonia. As you play you'll collect bubbles which can be used to purchase new costumes and upgrades for SackBoy, each of which will come with varying score multipliers so they're more than just decoration. The game will also feature power-ups like a Jetpack, Glider and Magnet.
While the core game is an endless survival affair, there will be meta-missions to complete, giving you goals to shoot for each time you play. Finally, you'll be able to collect stickers in the game which will go towards unlocking exclusive outfits in the console version of LittleBigPlanet 3, which is set to launch on PS3 and PS4 later this year. Here's some screens from Run SackBoy! Run!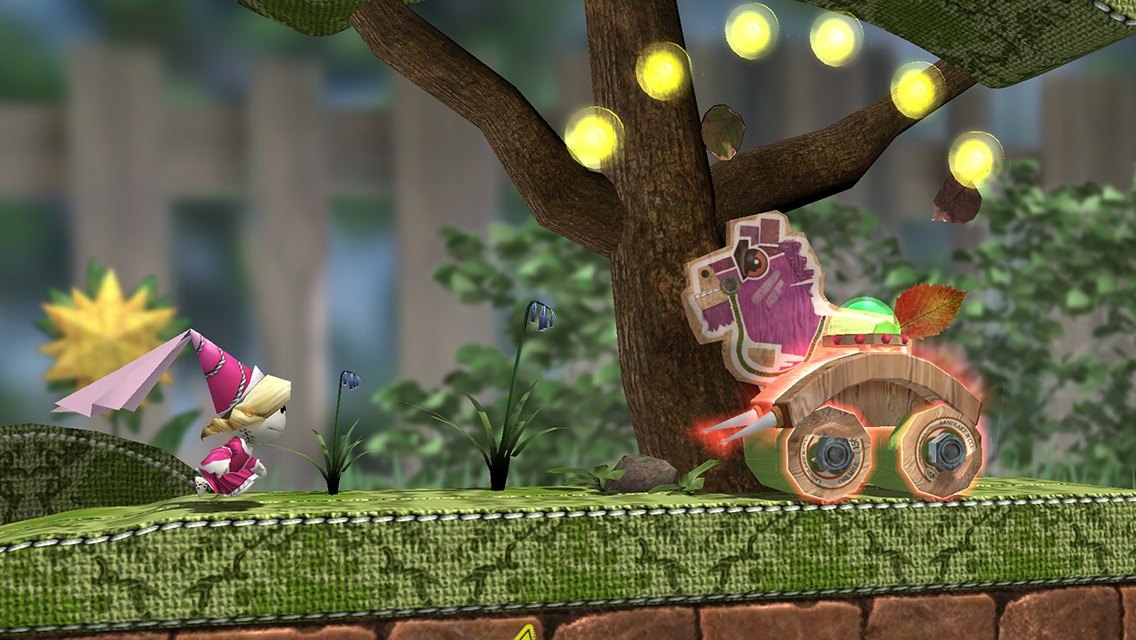 This sort of thing isn't out of the ordinary for Sony. In October of last year, they released Knack's Quest (Free) for iPhone, a match-3 game that tied into the PlayStation 4 game Knack. Then in November, Sony and Insomniac Games announced Ratchet & Clank: Before the Nexus (Free), a Temple Run-style runner starring Ratchet & Clank that could sync up with the console game Rachet & Clank: Nexus to provide additional bonuses. Unfortunately, Ratchet & Clank: BTN wasn't very good. Then this past January, Sony released Bentley's Hackpack (Free), a collection of mini-games for the iPad starring Bentley from the Sly Cooper game series. Finally, this past April Sony released PlayStation Vita Pets: Puppy Parlour (Free), another collection of mini-games based on the Vita title of the same name.
The one thing all those games have in common is that none of them are particularly good. Sure, there was some fun to be had in their gameplay and it's kind of neat to unlock cross-platform bonuses for playing them, but none of those companion games feel very meaningful on their own. I actually think Run SackBoy! Run! could be different. For one, it's based on a side-scrolling platformer, so it's a natural transition to create an auto-running mobile version. I could see this being along the lines of the Joe Danger Touch/Infinity or Rayman Jungle/Fiesta Run games, in that all four of those games took successful console experiences and tailored them for mobile in a way that didn't feel like they were simply dumbed-down versions of the full games. They were their own experiences and stood on their own as fantastic games. I'm hoping Run SackBoy! Run! will be similar.
We shouldn't have to wait too long to find out, as Run SackBoy! Run! is set to launch sometime next month. I can't wait to see how it turns out.