With an isometric visual style vaguely reminiscent of Smash Cops, Pako – Car Chase Simulator ($1.99) gives off a pretty cool vibe of fast cars, hot action and hectic gameplay. For the most part, actually playing Pako lives up to those ideals as well. While the game itself is pretty basic, Pako offers enough in terms of variety and appeal to keep players coming back for more.
Being a simplified high-scoring game, there isn't much to Pako gameplay-wise. Select a map and your car instantly starts up, driving at full speed without any brakes. Tap on the right or left sides of the screen to turn, and that's it about it for the controls. As you can imagine, maps are littered with obstacles that themed to whatever map you choose. The goal? To last as long as you can before hitting something and ending your run. Of course, being a car chase simulator, you also have to avoid the requisite police cars coming after you. The longer you survive, the more police are thrown at you.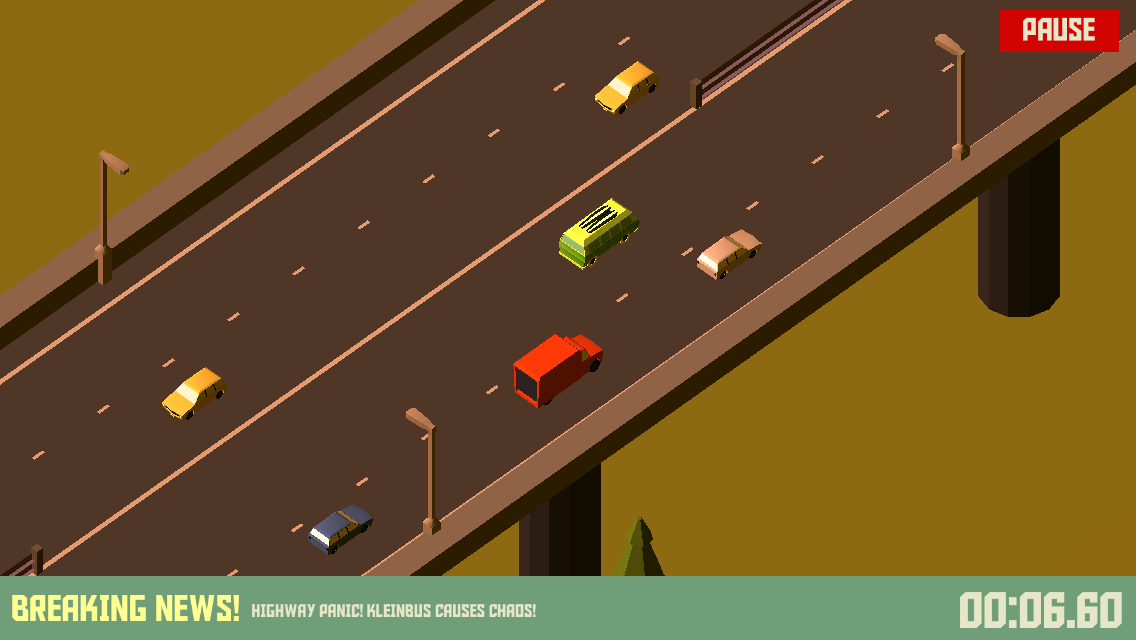 Pako may be pretty basic, but it has two things going for it: diversity and replayability. While the premise never changes, I was a big fan of the different maps that Pako offers. From the cramped Mall parking lot to the traffic-filled Highway to the awesome Square filled with tanks, each map has a unique tone that offers different strategies of avoidance. Even cooler, each map has its own vehicle to drive that has its speed and turning stats. Suffice to say, the Graveyard's Hearst drives a lot different than the Mall's hatchback.
When it comes to replayability, Pako does what it can to keep you coming back. Full leaderboard support keeps you motivated to beat your friends, while a quick replay system gets you back in the game within seconds. The fact that runs are typically pretty short also go a long way towards keeping the game accessible for the quickest of playthroughs. Most importantly, the combination of vehicle control, clever placement of obstacles and police cars always gives that illusion of advancement, creating that "just one more run" feeling that makes similar games so appealing.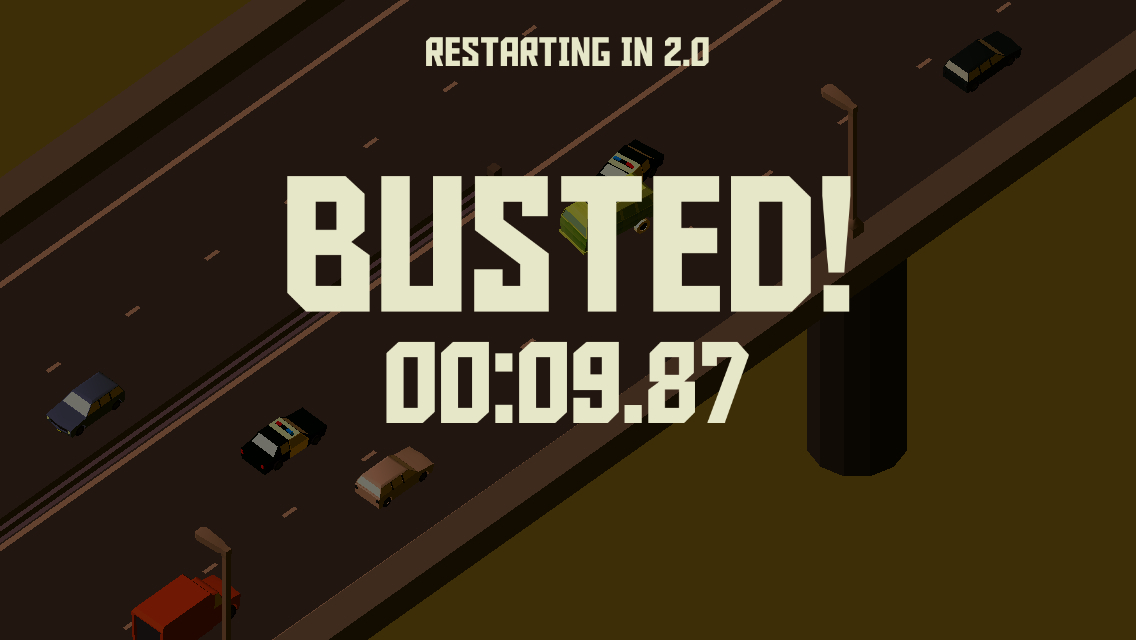 While there's plenty of opportunity to build up your skills via memorizing maps and vehicle intricacies, there's always room for improvement. I would have liked to see more interactive leaderboard support in-game — as it is you have to quit a game and go back to the main menu in order to see where your leaderboard position is with friends. Something that automatically monitored the next highest friend on your list at all times as motivation would have been cool. There's also been word of frame rate stuttering and Game Center issues, but I didn't really encounter them.
It's hard not to recommend Pako. It's simple to learn, has decent variety in terms of map selection, offers adequate leaderboard support, and does just enough to keep you wanting to come back for more in terms of challenge and approachability. It's certainly not the deepest game, even in its own genre. However, I have no problem offering a recommendation for what it offers.