Zombie Highway 2 is coming. Auxbrain's hit kill-zombies-with-a-car simulator was much beloved in its original Zombie Highway (Free) incarnation, and last year saw Zombie Highway: Driver's Ed (Free), not a true sequel but definitely a sign of things to come for the series. Zombie Highway 2 is coming this fall. Kevin Pazirandeh of Auxbrain recently did a Twitch stream covering what the game will have now: here's an archive of the whole thing:
Certainly, the core game will be familiar to those who have played the past two games, with zombies still jumping on to the vehicle that need to be shot or scraped off. One of the big new gameplay features is nitro boosts which can do more damage when scraping them off. Of course, there's still weapons to take them all out with, and a variety of new ones to use. There's the ability to rewind three seconds upon death, to try and replay a section exactly as it was, which will cost the game's hard currency of gold, or through incentivized video ads. An especially difficult expert mode, and daily challenges will be available. Oh, and there will be a rather fun use of Game Center friends. Pass up their high scores? No. Kill them as zombies? Yes!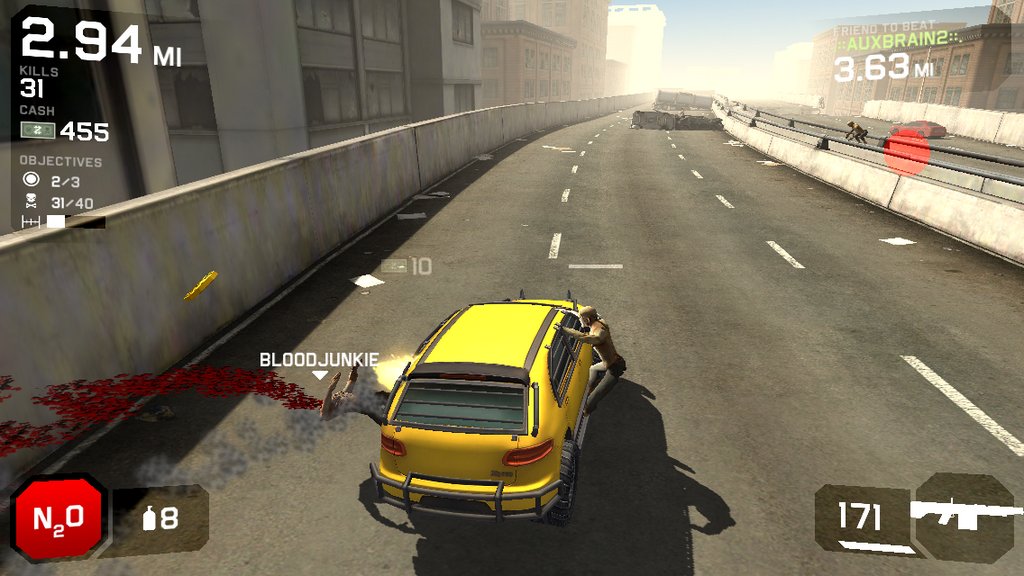 The game is still in development but is planned for this fall.