Here we are at another Wednesday night already, and another big batch of new iOS games have just hit the US App Store. One new game that is especially noteworthy is Swing Copters, as it's the newest game from Flappy Bird creator Dong Nguyen. Will this one reach that same level of popularity? I think it might just be too hard for a repeat performance, but we'll see. Also be sure to check out Spooklands, which is finally available after a false-start release a couple weeks back, and Deep Under The Sky which is the new game from Incredipede creator Colin Northway. I also included The Firm and They Need To Be Fed 3 in the list even though they already launched earlier this week because you shouldn't miss out on either.
---
Ace Ferrara and the Dino Menace
iTunes Description
"Ace Ferrara And The Dino Menace" is a colorful space opera set in an 80s cartoon universe: Spacefaring dinosaurs have declared war on mankind and only the Proton Riders – an oddball group of superpilots – can save us from certain defeat!

Ace Ferrara is a military cadet who just scored the most prestigious internship in the galaxy: aboard the Proton Riders' flagship Discordia. However, between escorting coffee freighters and manning the fax machine, Ace soon discovers that being an intern among his heroes isn't quite what he dreamed it would be. Step into Ace Ferrara's shoes, meet cybernetically augmented cats, daredevil adventurers and the enigmatic Double-Doctor Proton, and work yourself up from lowly intern to galactic hero!
Forum Thread: Ace Ferrara and the Dino Menace (by Bulkypix)
---
Ancient Battle: Hannibal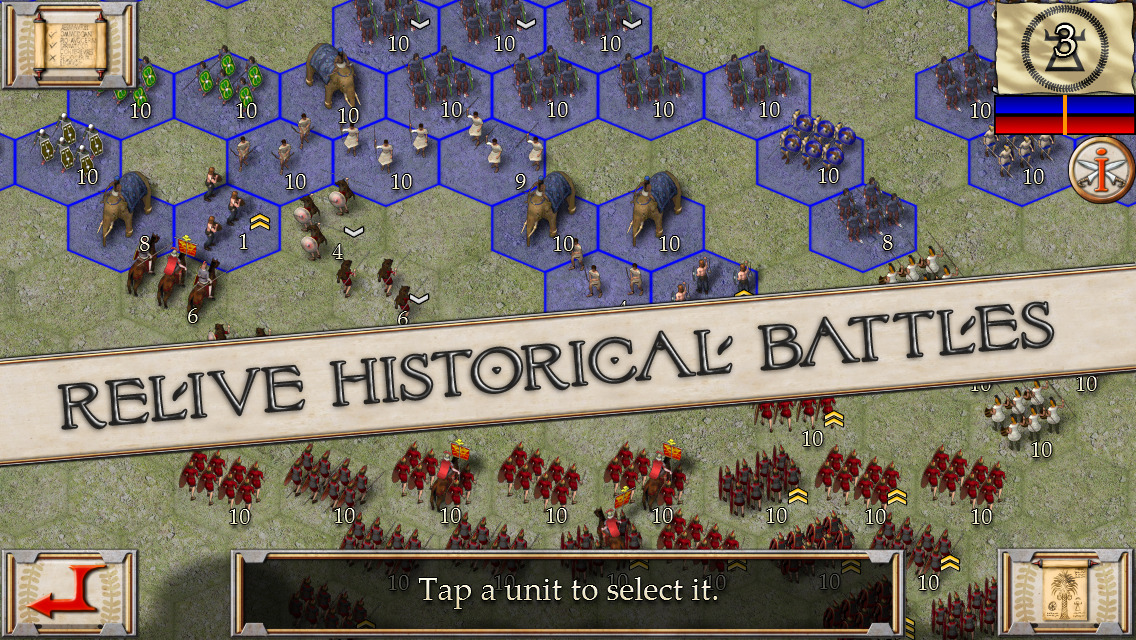 iTunes Description
Ancient Battle: Hannibal is the newest edition to the Ancient Battles series. Experience the magnificence of the Punic Wars, as you follow Hannibal on his crucial campaign against Rome. Based upon, and a major upgrade to, the game system developed for Ancient Battle: Rome, a game that was the No.1 strategy game on the App Store in 8 different countries. Ancient Battle: Hannibal introduces many new game features including multi-level hills to elevate your strategic opportunities when commanding vast armies.
Forum Thread: Ancient Battle: Hannibal (by Hunted Cow Studios)
---
Bench Clearing
iTunes Description
Experience the excitement of bench clearing. Even if you are poor at baseball, it's OK. Knock out all over then you will win mentally. Spectators will be excited at fighting of your team that rushed out together zealously .

Win the battle hiring various and individual mercenaries. Enhance capability of your players conducting various training game. Feel thrilling of victory operating 20 players with a simple touch. Victory trophy is already yours.
Forum Thread: Bench Clearing (By HooAh Dev, Inc.)
---
Bomb The 'Burb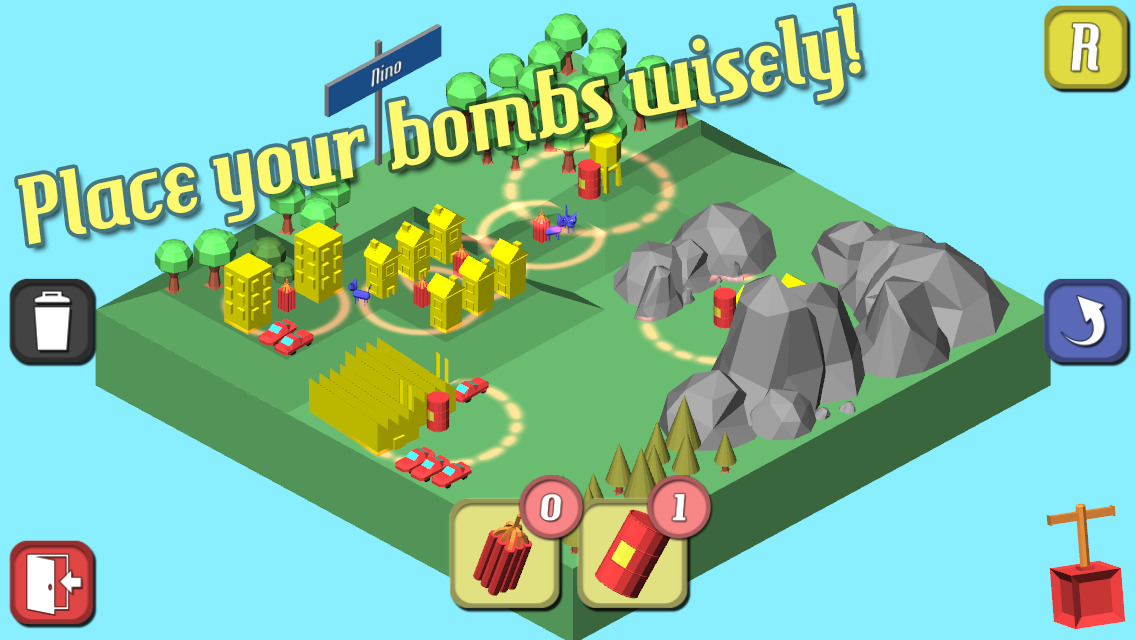 iTunes Description
Bomb the 'Burb is a puzzle game where You, the player, needs to think carefully about bomb placement in order to maximize the destruction of the 'burb. Creating chains of explosions and making buildings fly into other buildings are only some of the challenges You will face in this game.

The game will start out easy, but as You progress further You will be facing trickier puzzles to solve. All puzzles have multiple solutions and trying to "hack" a win out of the game is highly encouraged! This is a game for the distinguished Problem Solver who cares only about the solution. If it works, it works!
Forum Thread: Bomb The 'Burb (by Thundersword Games)
---
BoxPop
iTunes Description
Pop boxes and conquer grids in this brand new, addictive, free, puzzle game, from the makers of SongPop.

Gameplay is simple: pop boxes in L-shaped paths, like the knight in chess, and see if you can pop all the boxes in each grid without getting stuck!
Forum Thread: BoxPop (by FreshPlanet Inc.)
---
Deep Under The Sky
iTunes Description
FLING, JET, GRAPPLE and ROLL your way through 80 levels of physics fun. Time your bursts just right to explore every cleft and cranny of the floating beasts inhabiting the mysterious DARK SIDE of Venus. This game uses ONLY ONE BUTTON but don't be fooled – you'll have to THINK LIKE A JELLYFISH and zen to the heady biorhythms of the planet before you learn its secrets.
Forum Thread: Deep Under The Sky (by Sarah Northway)
---
Dementia: Book of the Dead
iTunes Description
Medieval England. Times of knights, witches and hunters. What other secrets covered by this time of trouble are hidden from the humanity?

Our main character is one of the best mercenaries of the "Night Hunters" order. Bishop gave him a new mission. Is it going to be that simple as it seems to him? What is there in the little village on the outskirts? This is what we're going to find out.

The story line will lead us along a tricky path between reality and mystique. Our character is going to deal with ghosts and demons instead of witches, and the kind Abbot Dick will become an enemy instead of a friend. It seems he's actually not ready for this. And you?..
Forum Thread: Dementia: Book of the Dead (by Igor Migun)
---
Fallin Love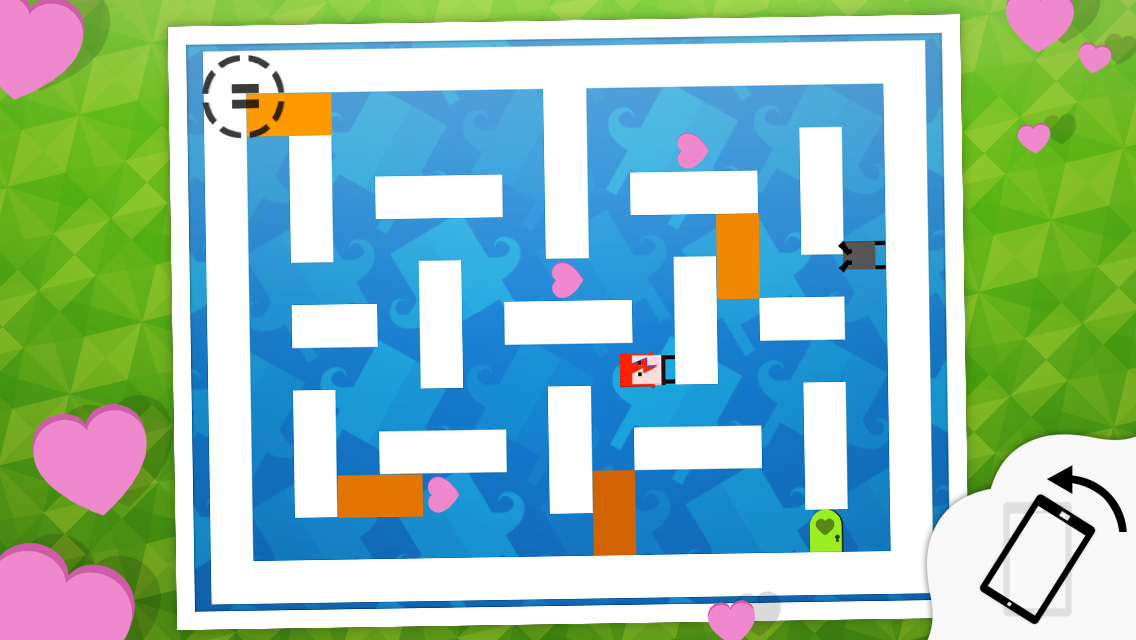 iTunes Description
Help Fall, a tiny block unnoticed by the woman he loves, in his quest for a disguise that will catch her attention. Guide him by playing with gravity and beat more than 70 mind-teasing levels by collecting cool disguises. Because somehow, each new disguise will bring Fall one step closer to winning her love.

By rotating the device or finger-swiping, gather the costumes artfully placed in each level and try to collect as many hearts as you can. To make things a bit more challenging, different kinds of colored blocks will have to be taken into account, sometimes making your task easier and other times more complicated. And of course, there are fearsome enemies and traps to be avoided!
Forum Thread: Fallin Love – The Game of Love (by Bulkypix)
---
The Firm
iTunes Description
THE FIRM is a puzzle video game focusing on the emotional toll of working as a trader inside a big corporation.

Features:
• Simple and addictive arcade-style gameplay
• Black market bonuses (but it's a secret :))
• Game Center Leaderboards to compete against your friends
Forum Thread: The Firm (by Sunnyside Games)
---
Foodie Yama
iTunes Description
Foodie has a good appetite. Feed him in the new old-school arcade game Foodie Yama!
Forum Thread: Foodie Yama – pixel art arcade about jumping and tapping (by Happymagenta)
---
Ice Cream Nomsters
iTunes Description
Om nom nom! In Ice Cream Nomsters you'll have to deliver as much ice cream to as many monster houses as you can before time runs out!

Try to keep up with the unusual growing craving for ice cream of these cute monster houses. Make your truck spit fire and be as quick as a race car, carry more ice cream and enjoy many other other features by upgrading your truck to keep up with the demand.
Forum Thread: Ice Cream Nomsters (by Firedroid)
---
Invaders! From Outer Space
iTunes Description
They come in peace, right? That is the question that General Jonah and the crazy scientist Dr. Dent have to answer. Are the invaders really evil just because they want to conquer the whole planet? Is this game truly a replay of the historically documented attack of the invaders in 1958? And: Is the highscore really satisfying?

Find the answers to these and other mysterious questions in: Invaders! From Outer Space.
Forum Thread: Invaders! From Outer Space (by Crenetic Publishing)
---
Motorsport Manager
iTunes Description
Motorsport Manager is the most realistic motor-racing management game available.
• This is your racing team. Hire drivers, develop your car and invest in technology.
• Work with your drivers to achieve the perfect qualifying lap.
• Formulate the ideal pitstop strategy to win races.
• Watch the race in real-time or jump into the strategy screens to take control of the action.
• React to weather changes, crashes and safety car periods.
• Win championships across the world to reach the pinnacle of motorsport.
Forum Thread: Motorsport Manager (by Christian West)
---
Mountain Bike Challenge
iTunes Description
A brand new 3D sports game from the developers of the Ski Challenge series: Mountain Bike Challenge! Become a professional mountain bike racer and discover the world in 8 unique levels. Every level contains at least 4 tracks, which can be tackled in various race modes such as Circuit Race, Start-Finish Race or Time Attack. Master the challenges and collect all the stars to unlock the next level. You can also earn MTB Coins by completing races and achievements, which you can use to purchase items and new bikes in the MTB Shop.
Forum Thread: Mountain Bike Challenge (by Greentube IES AG)
---
Olio Game
iTunes Description
Simple yet addictive arcade puzzle game! Gameplay like you have never seen before. Easy to pick up and play. Impossible to stop playing…just one more game!

Use one finger to move the multi-coloured line, making sure falling balls land on matching parts of the line.
Forum Thread: Olio – ( by Super Rock Games )
---
PAC-MAN Friends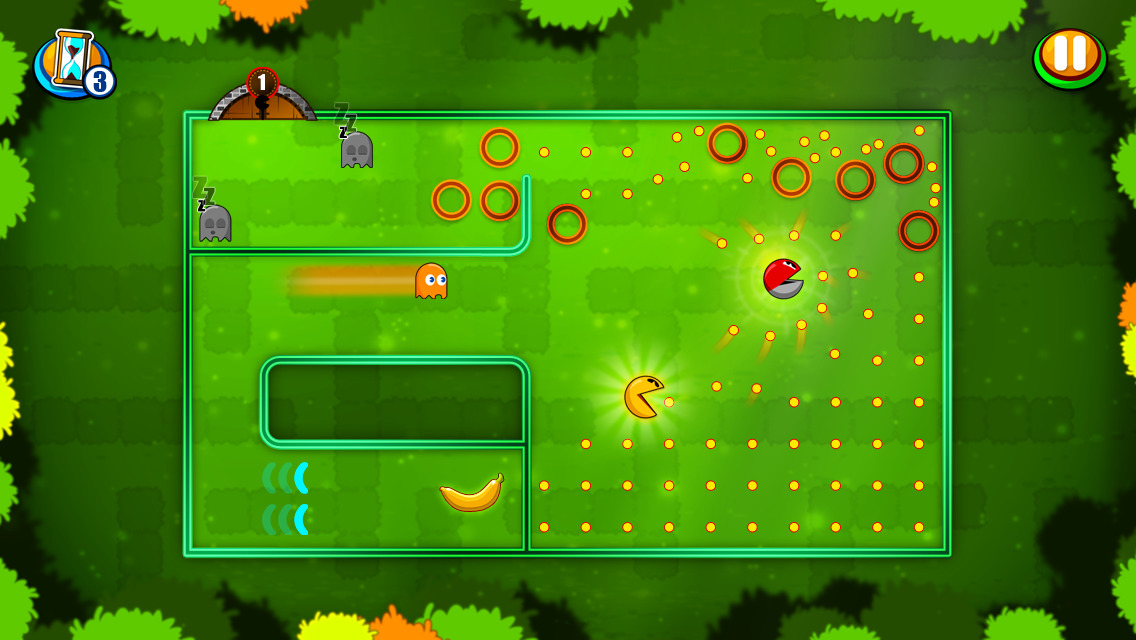 iTunes Description
PAC-MAN Friends is a new, original fast-paced game using classic PAC-MAN characters! With simple tilt controls, you can maneuver PAC-MAN through progressively challenging mazes to rescue his friends from the Ghosts' Castle!

Steer clear of Blinky, leader of the gang, along with his fellow ghosts Pinky, Inky, and Clyde and all new obstacles or you'll lose a life. Grab the flashing Power Pellets to temporarily turn the tables and gobble up those pesky ghosts! Find and munch fruit for big points!
Forum Thread: PAC-MAN Friends (by Namco Bandai Games)
---
Phases: Infinite Zero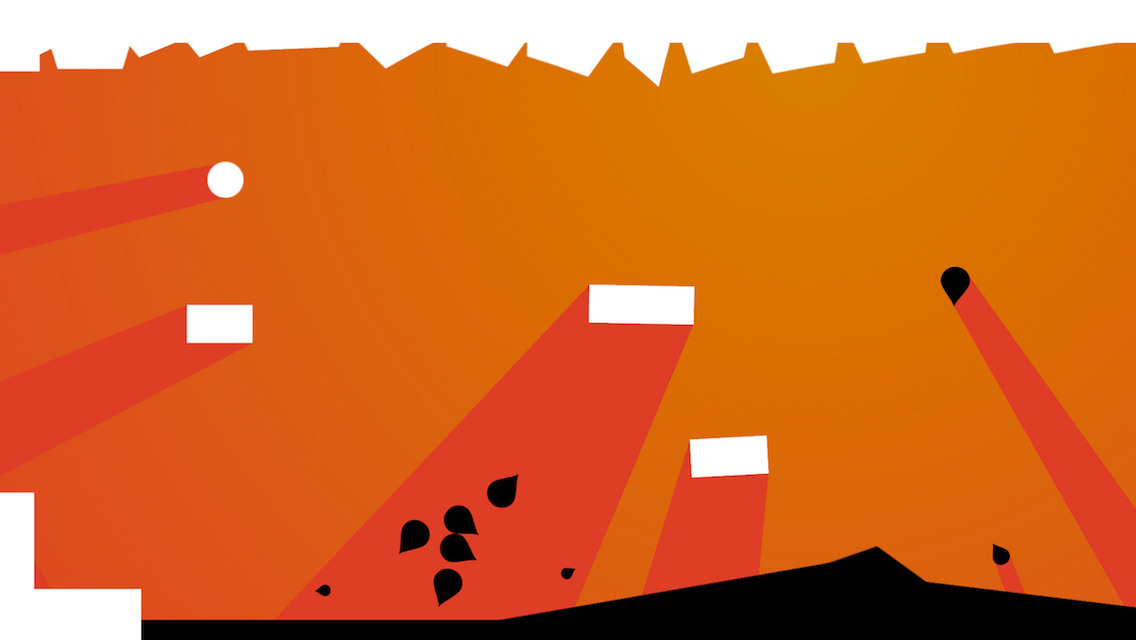 iTunes Description
In Phases: Infinite Zero the premises is simple. You are an object of light that explodes if you collide with darkness. If it were only that simple…
Forum Thread: Phases: Infinite Zero (by Kayabit Games)
---
Planet Hopping Space Cat
iTunes Description
Planet hopping through space with a cat like you have never experienced before.

Fast paced and fiercely challenging gameplay featuring:
– Cats in space
– Single finger controls
– Uni-track audio
– Explosions
– Special CONTINUE FISH
– Online leaderboards
Forum Thread: Planet Hopping Space Cat – Free
---
Spooklands
iTunes Description
From the creators of Battle Rides Duel, here comes Spooklands! Spooklands is a unique survival game in which you tap to shoot, and shoot to move. With every touch, your character fires in your finger's direction, and is knocked back the other way.

Master your skills to destroy the nightmare hordes in fast-paced matches for survival, and try to beat all final bosses: the Curupira, the Spider Queen and the Goat Demon.
Forum Thread: Spooklands (by Luderia Jogos Digitais Ltda)
---
Scuba Dupa
iTunes Description
Take the plunge into the deep sea and help Helmut gather pearls. Who can dive the deepest? Challenge your friends to go further as you navigate your way into Davy Jones' locker whilst avoiding creatures of the deep.

Buy the premium game to spend your pearls on costumes and power ups that will aid your quest. To say thanks we will give you 1000 free pearls to spend as well as making the game ad free.
Forum Thread: Scuba Dupa (by Mobile Gaming Studios)
---
Stalag 17 Game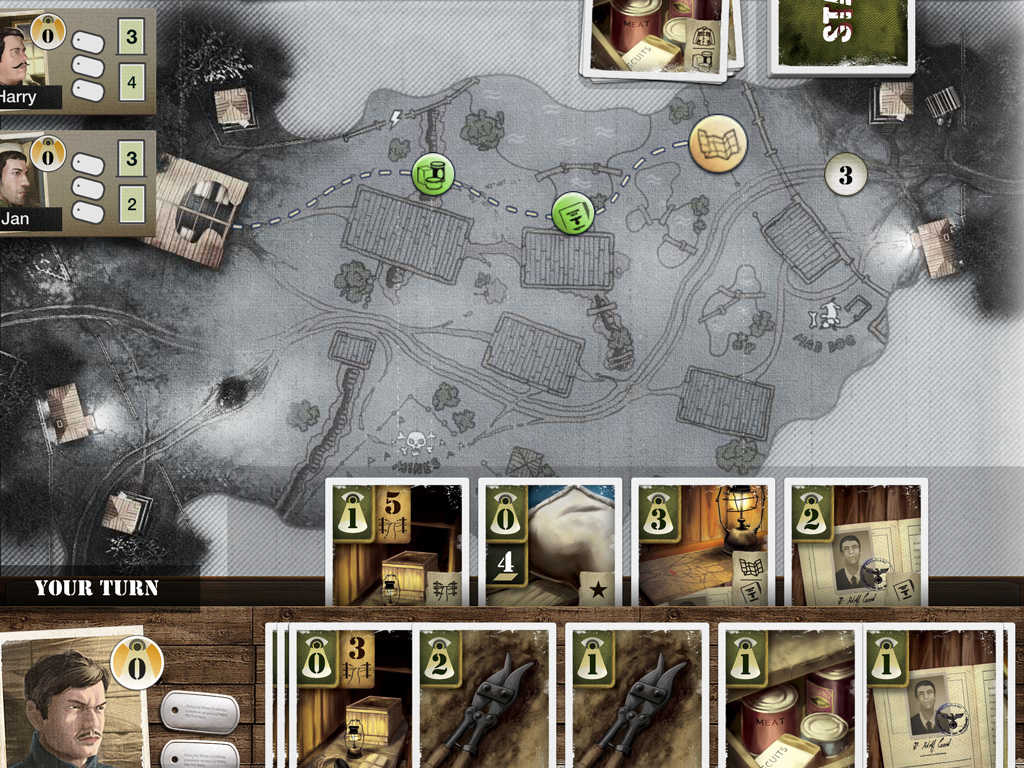 iTunes Description
It's World War II; you and two of your comrades are stuck in a war camp. Follow escape plans by collecting the necessary objects and break your comrades out one by one! But, it won't be that easy. Other prisoners of war from other countries will race to break their comrades out before you and every time a soldier escapes, security at the war camp tightens!
Forum Thread: Stalag 17 Game (by Silver Apps)
---
Swing Copters
iTunes Description
Flying with a propeller hat is not as easy as it looks.

[HOW TO PLAY]
• Tap to change direction.
• Get 4 medals to unlock more characters.

Enjoy the game.
Forum Thread: Swing Copters – (by Dong Nguyen)
---
Terrella
iTunes Description
Opposites attract as you create your own gravity and anti-gravity using four colors. Find the best solution to guide your way through each world as quickly as possible. Watch out for the glowing obstacles. While they look pretty, they are not friendly! Play your friends in real-time with the multiplayer mode or challenge them to beat your scores.

It's a race against time to set new high scores for yourself or beat the scores of your friends. Terrella's companion, Boost, can help her out of a sticky situation. When timed just right, Boost can also help Terrella make it through a level faster to get the top score.
Forum Thread: Terrella (by Quiet Spark)
---
They Need To Be Fed 3
iTunes Description
360 degree gravity platforming is back! Run, jump, collect, avoid enemies and feed yourself to the monster at the end!

"They Need To Be Fed" is a platformer game in which you can walk in all directions: 360 degree gravity ensures you can never fall off. The series has received very positive reviews so far, and is even bigger now!
Forum Thread: They Need To Be Fed 3 (by Jesse Venbrux)
---
Wan Nyan Slash
iTunes Description
Wan Nyan Slash is an infinite adorable demon slaying slashing action game! Play as the wandering samurai Wan and Nyan as they journey to save ancient Japan!

Tap and drag Wan and Nyan to guide their slash paths to take out as many demons as possible!
Forum Thread: Wan Nyan Slash (by Alvin Phu)
---
Watch Out!
iTunes Description
WATCH OUT! The big guy needs to jump to keep them safe!!

IS IT THAT SIMPLE!?
Forum Thread: Watch Out! – (by Pine Entertainment)
---
44
iTunes Description
Can you collect all 44 keys?
Sounds easy enough? try it and you will know!

You are a prisoner inside this huge maze, The objective is deceptively simple, explore the maze and collect all 44 keys to escape!
Forum Thread: 44 (by karzy)
---
8bit War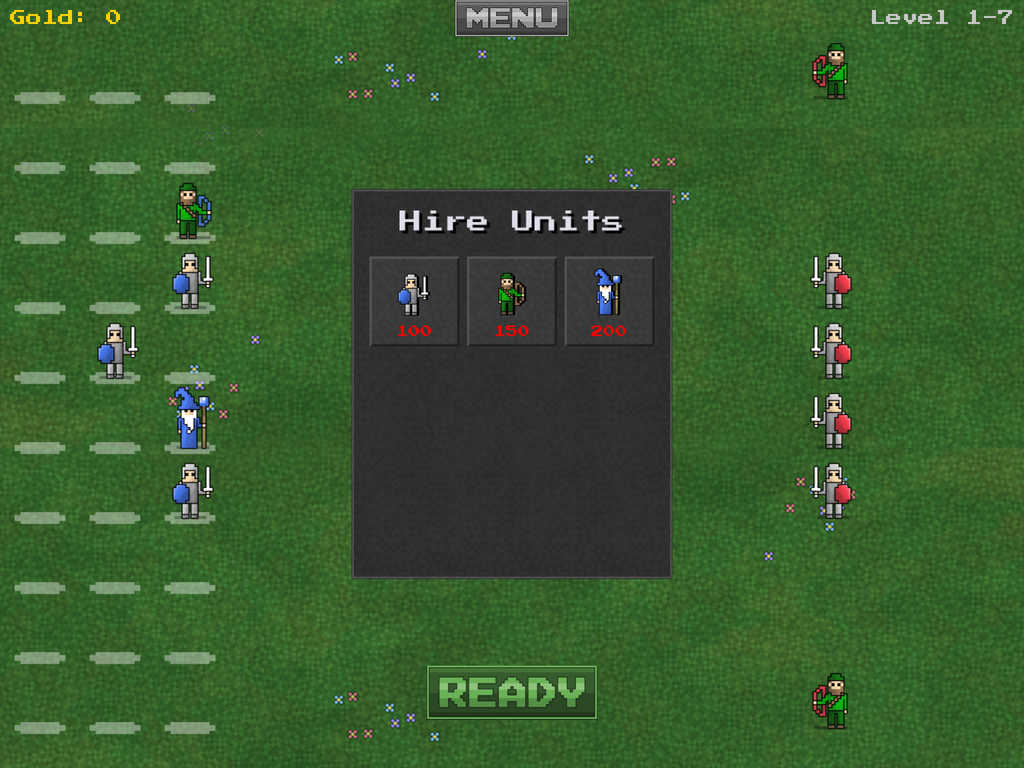 iTunes Description
8bit War puts your strategical and tactical thinking to the test!

With a limited amount of gold you hire units to counter the enemy army. Strive to minimize friendly losses by combining units strategically and arranging them in a tactical formation.

The first 25 levels are included in the free version.
75 levels total.
Forum Thread: 8bit War (by Emil Zeilon)