Organ Trail ($2.99) creators The Men Who Wear Many Hats have announced that their local multiplayer hat-stackathon, Max Gentlemen, is finally releasing on Thursday, August 21st for iOS, among other platforms, with cross-platform multiplayer.
The core element of the game is to collect hats against an opponent, while dodging obstacles that would knock hats off, by jumping the hats above the object. It's possible to select which hat will be jumped, in order to jump over the flying objects of different hats. There are four different levels, all with the common theme of having some action to do to collect a hat, such as being the first to nab the drink off of the bar, and with flying obstacles to avoid in order to keep that stack of hats.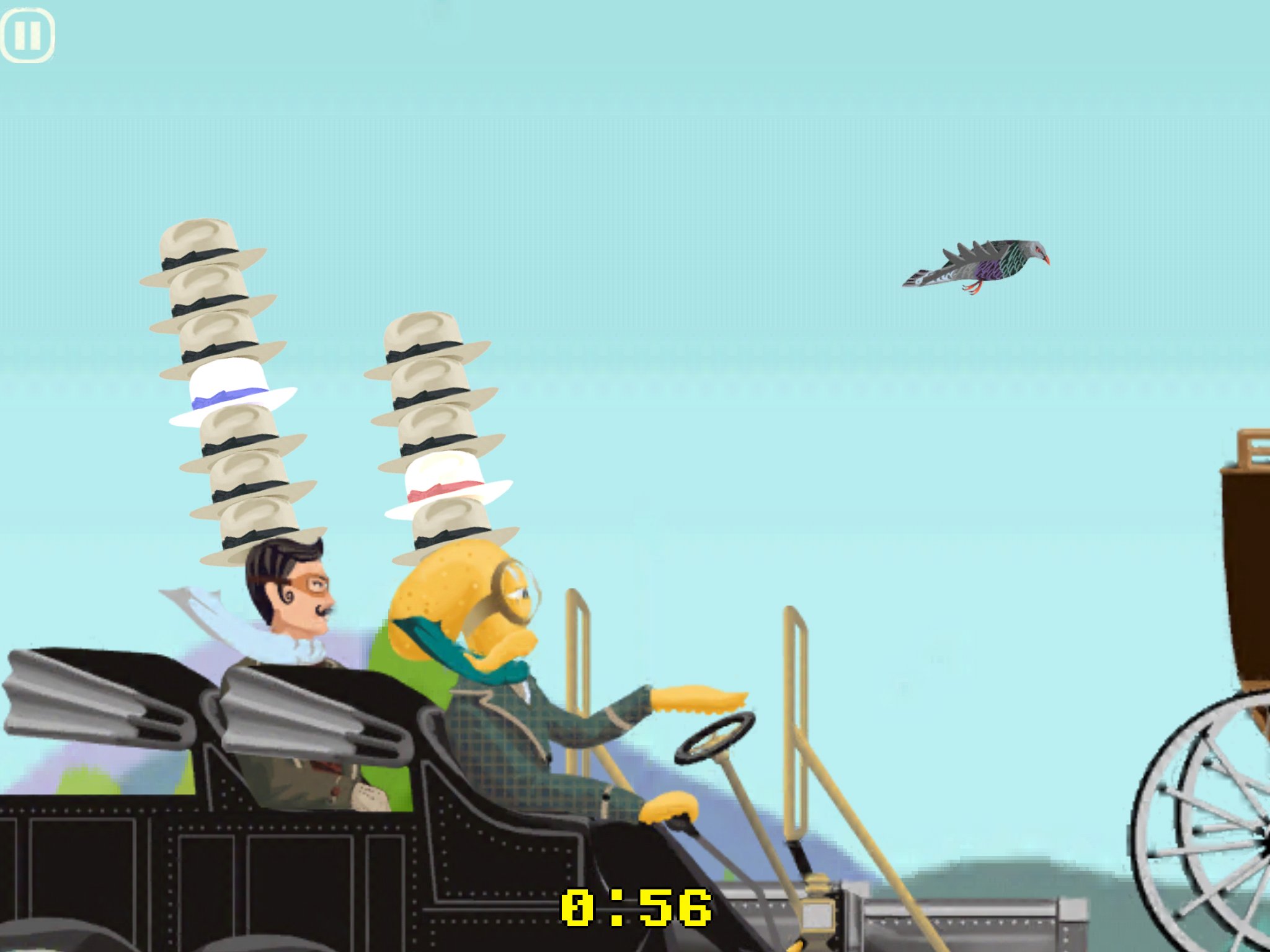 There's cross-platform multiplayer between the iOS, Android, and PC versions of the game over local wi-fi. There are singleplayer modes, either competing against the AI or in special score challenge modes in the game's four stages. Max Gentlemen is free-to-play, with in-app purchases to unlock more hats, stages, and characters, which include Rami Ismail of Vlambeer as a flaming bear, and Octodad. Each item is $0.99 each, though there are a pair of $2.99 packs with 3 characters, a stage, and hat pack each. You can download it this Thursday.