Anybody that reads TouchArcade with regularity knows that I love myself some skateboarding games. From more simulation-style ones like True Skate and Touchgrind Skate 2, to the more arcadey ones like Transworld Endless Skater and Stickman Skater. There's a new one on its way that's simply titled Skater, and it falls more in the simulation category and is noteworthy in that it features real life skating locations. I actually played a very, very early version of this game at GDC last year, when it was called Touch Skate, and was impressed by a couple of its features that made it stand out from the pack of similar games.
First off obviously is its focus on real skate locations, be that famous street spots or actual skateparks from around the world. The other cool thing was that it features tiny virtual sneakers on top of the skateboard, meaning that it actually gave you a proper sense of which stance your skater was using and whether tricks were backside, frontside, switch or regular. It's a tiny thing, but it makes a difference. Here's a few early screens of Skater, two showing shots from actual gameplay. The one on the left is a trick down the famous Carlsbad gap, and the one on the right is a trick down the hefty 16-stair rail at Hollywood High School. Below that is just a long-lens shot of the Hollywood High stairs.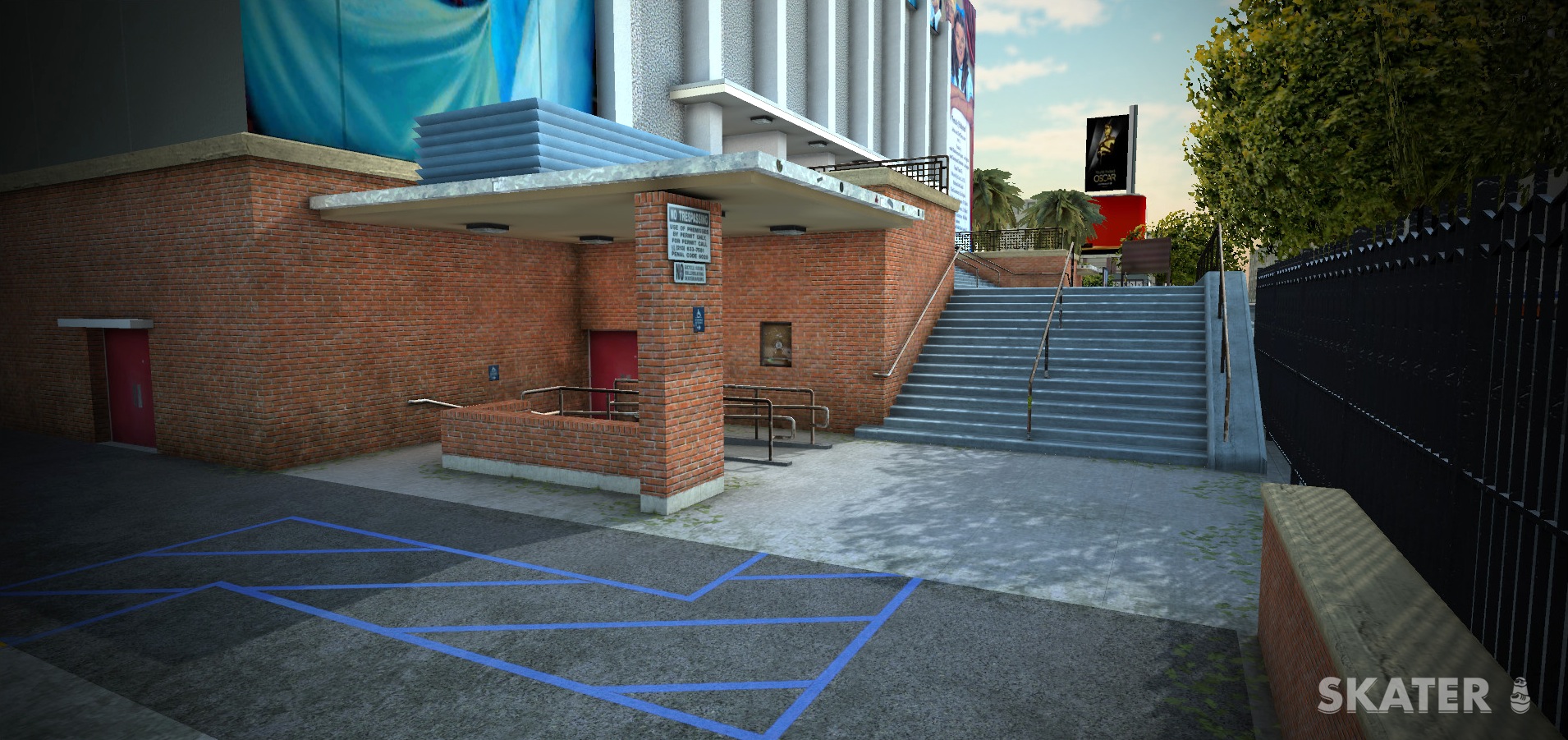 In addition to the street spots shown above, Skater will have skateparks like Stoner Park, Woodward Plaza and The Berrics. Along with featuring real locations, Skater is also partnering up with a ton of skateboarding brands to be featured in the game, like Zero, Toy Machine, Baker and Lakai. Finally, Skater will include a heavy social component that allows players to save their favorite lines and challenges and then send them out into the world for other players to complete.
It all sounds really awesome, and I'm incredibly excited to get my hands on Skater which should be launching before the end of August or in early September. I was impressed by the very early prototype I was shown, and it seems like it's come a really long way since then. Stay tuned for more details as we get them and once a firm release date for Skater is set we'll let you know.