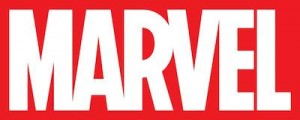 This past weekend was Comic-Con in San Diego, and being one of the heavyweights in the world of comics, Marvel had plenty to announce at the convention that pertains to their mobile gaming offerings. Without further ado, here's a quick rundown of some new content you can expect for Marvel Puzzle Quest, Marvel Pinball, and Marvel War of Heroes, as well as a brand new game announcement in the form of Marvel Contest of Champions and an updated look at the previously announced Spider-Man Unlimited from Gameloft.
---

Marvel Puzzle Quest, Free (Universal) – Marvel's version of the classic RPG puzzler hybrid Puzzle Quest is getting "100% more Deadpool" in an update coming August 1st. The Merc with a Mouth will be getting his very own Episode titled Deadpool vs. Marvel Puzzle Quest, and upon completing the Episode players will be able to utilize Deadpool in their own roster of playable heroes.
There will also be a new gameplay feature called Team-Up which will allow you to use certain characters even if they're not on your roster, and that feature should go live in the game sometime this week as well. Finally, Marvel Puzzle Quest will be dropping the "Dark Reign" subtitle from its name as they'll be branching out into different areas of the Marvel Universe in the future.
---
Marvel War of Heroes, Free (iPhone Only) – Marvel's collectible card battler War of Heroes laid out its next few raid events for the upcoming months. In August, there will be an event based on the Iron Man: Armor Wars series. Then in September, the Guardians of the Galaxy will invade War of Heroes with a selection of playable characters.
Finally, October marks the second anniversary of Marvel War of Heroes, and that month's raid event will center around that with "special themed events and other fun surprises" for players. More details on what that will entail should be coming in the near future.
---
Marvel Pinball, $0.99 (Universal) – Speaking of Guardians of the Galaxy, Marvel Pinball will be getting a new Guardians of the Galaxy table soon. It'll feature all five main characters from the Guardians of the Galaxy crew as they chase their nemesis Ronan the Accuser across the universe.
Like many of the pinball tables from Marvel Pinball developer Zen Studios, the Guardians of the Galaxy table is totally over the top. This is most evident in the fact that the table begins with a four ball multiball, and just gets nuttier from there.
---
Marvel Contest of Champions – Marvel and Kabam have teamed up to bring a new Marvel-themed brawler to the mobile platform called Contest of Champions. Not a whole lot is know about this one just yet, but it certainly looks colorful based on its teaser trailer, and it's filled with plenty of Marvel favorites.
Fighting games are really hard to do well, especially on a platform like mobile, but I'm definitely eager to see how Marvel Contest of Champions turns out. It's set for release sometime this fall.
---
Spider-Man Unlimited – Finally, Marvel has unveiled a new trailer for their Spider-Man endless runner they're developing with Gameloft, which is called Spider-Man Unlimited. We went hands on with Spider-Man Unlimited back at E3, and can confirm it's an endless runner with Spider-Man in it.
In all seriousness, Spider-Man Unlimited looks like a competent Temple Run-style runner with oodles of Spider-Man fan service built in. It should be launching sometime in September, so keep an eye
out for it.