Yesterday I posted about how I managed to beat the heroic difficulty of Hearthstone's (Free) Arachnid Quarter in the new Curse of Naxxramas expansion. All three decks were loaded with epic and legendary cards, and I suspected that it was entirely possible to beat them with way cheaper decks.
Well, less than a day later, someone already has. Reddit user u/TommyJTheGamer just posted on r/hearthstone complete deck lists as well as videos of the decks in action. All of the cards he uses are the basic cards that don't even require you to open a single pack of Hearthstone cards to get, which is a pretty impressive achievement.
The general strategy remains pretty similar to what I posted yesterday, just using much cheaper cards. Doing so is way more difficult, but, this is probably the ultimate achievement in beating this wing.
Heroic Anub'Rekhan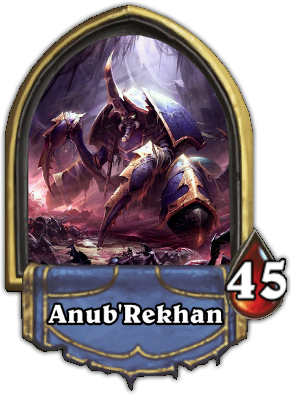 Shaman deck list:
2x Rockbiter Weapon
2x Elven Archer
2x Windfury
2x Acidic Swamp Ooze
2x Flametongue Totem
2x Murloc Tidehunter
2x River Crocolisk
2x Hex
2x Shattered Sun Cleric
2x Chillwind Yeti
2x Sen'jin Shieldmasta
2x Windspeaker
2x Bloodlust
1x Boulderfist Ogre
2x Fire Elemental
1x Stormwind Champion
Heroic Grand Widow Faerlina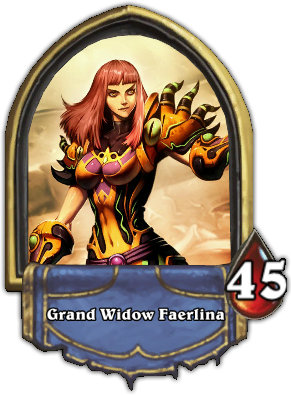 Warlock deck list:
2x Soulfire
2x Mortal Coil
2x Voidwalker
2x Murloc Tidehunter
2x River Crocolisk
2x Succubus
2x Shadow Bolt
2x Raid Leader
2x Shattered Sun Cleric
2x Hellfire
2x Dragonling Mechanic
2x Sen'jin Shieldmasta
2x Darkscale Healer
2x Frostwolf Warlord
2x Gurubashi Berserker
Heroic Maexxna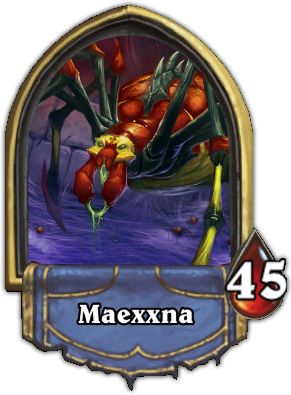 Warrior deck list:
2x Elven Archer
2x Voodoo Doctor
2x Fiery War Axe
2x Heroic Strike
2x Bluegill Warrior
2x Murloc Tidehunter
2x Shield Block
2x Razorfen Hunter
2x Wolfrider
2x Kor'kron Elite
2x Sen'jin Shieldmasta
2x Stormwind Knight
2x Arcanite Reaper
2x Nightblade
2x Reckless Rocketeer
Good luck, and great job TommyJTheGamer putting these deck lists and videos together. This is some impressive stuff.