Real Racing 3 (Free) just can't stop being updated, can it? There's seemingly something new being added to the game on at least a monthly basis. This month? It's Ferraris. The latest update, available today, adds in two new Ferrari cars. There's the Ferrari F40, the last car personally approved by Enzo Ferrari, the company's namesake. A classic car to be sure, but a Dodge Dart at high speeds can take it out.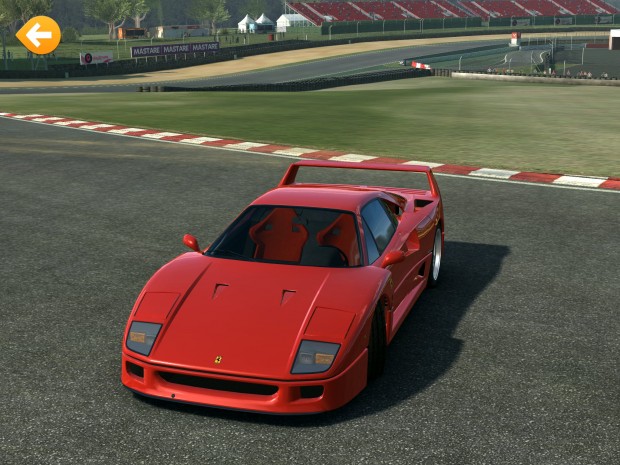 There's also the Ferrari F50, of which only 349 were ever produced. And here's another one crashed, because I am cruel and have a theme going. Don't worry, these virtual ones are safe and sound until someone dings them up trying to pass you.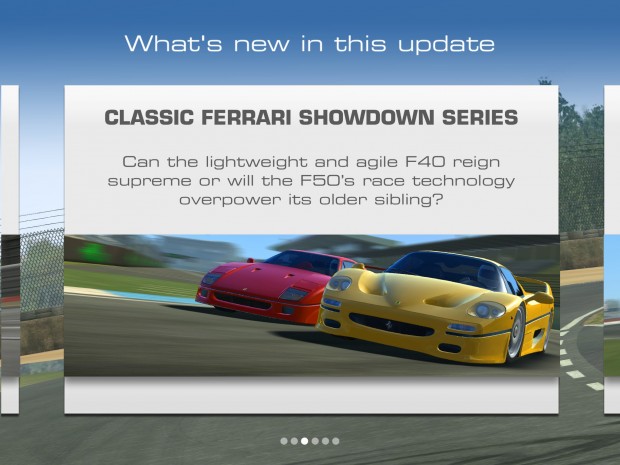 As well, there's a new Ferrari Showdown Series where players can take on the F40 and the F50 to see which is the better car. I admit to not being a car person at all and not seeing what the big deal with all these are. But I had a roommate who loved to watch the Barret-Jackson car auctions when they were on TV. And I love to watch baseball, so who am I to judge other peoples' interests? If you love yourself some fast Italian sports cars, the update's live now.