The creators of Bike Baron ($1.99) Qwiboo Games are finally following up their hit motorbike trials game with a brand new title making its way to iOS this Thursday, July 10th: Beyond Gravity. And just like Bike Baron, it looks gorgeous.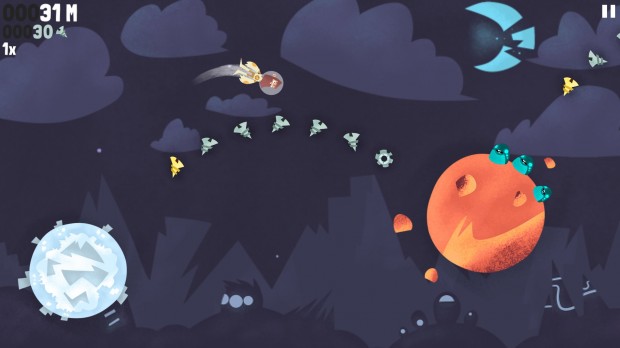 This is a procedurally-generated platformer where players control a space explorer who must jump off of rotating planets to get as far as possible through space. Off the cuff, it sounds like Space Chicks and other games that have used such planet rotation, but this one features a double-jump ability, which goes a long way to alleviate the way-too-precise gameplay others provide. As well, there's an upgrade system to jump faster, collect pickups, and even triple-jump. Oh, and assuming the plan is the same as the Android version, there will be no in-app purchases. Gotta earn your way to space glory.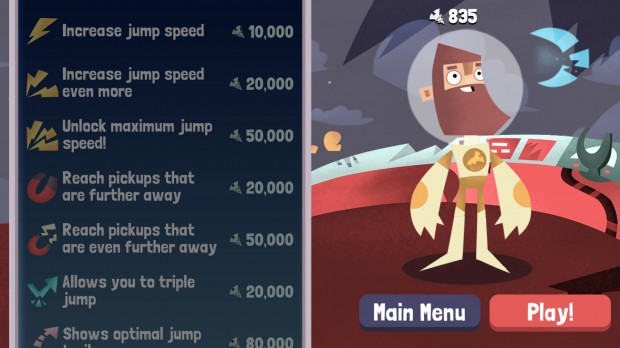 The game will be out on iOS on Thursday, but it brings me great pleasure as someone who owns an inconveniently-large Android phone to point out that the game's been out on Android for a few weeks now, making this quite the reversal of fortune for you iOS gamers! But yeah, I can't wait to play this one on my iPad too.