Kart racing games without multiplayer just feel like they're missing something, and such was the issue with Angry Birds Go (Free) – until now. There's a new online multiplayer mode that's just been added in the 1.4.0 update for the game. The mode requires a "Piggy Island Driver's License," so don't just expect to download the game fresh and get into multiplayer races, but experienced players should be able to take on players right now.
According to Rovio, this is just part one of their multiplayer update plans, and features a quick race mode that will auto-match you with three other similarly-skilled opponents. If you have the game hooked into your Facebook, then you can actually race against friends.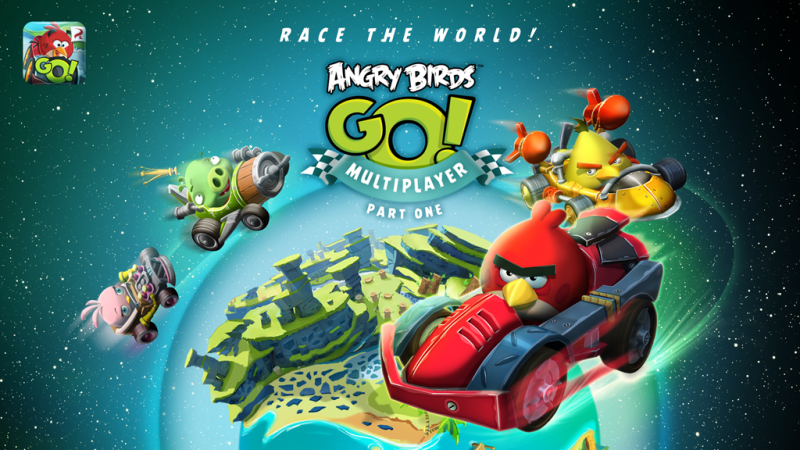 Similar to the recent multiplayer update for Injustice Gods Among Us, the online multiplayer is asynchronous, so you're not actually racing other players in real time. However, Rovio hints that the "part two" of their multiplayer plans may contain true, synchronous online racing. The update for Angry Birds Go is live now on iOS – Android players get it soon.