It's sort of crazy looking back at the beginnings of Imangi Studios, when we were posting about their original word puzzler Imangi (Free). If anyone would've suggested back then that this husband and wife team would eventually produce a game that'd be downloaded a billion times, no one would take you seriously. The sheer scale there is just mind-blowing.
Well, it has happened. Per an info graphic released by the studio this morning, Temple Run has been downloaded one billion times now. That covers the entire Temple Run series, and combined folks have spent hundreds of thousands of years play time in the game. Check out the rest of the stats they released: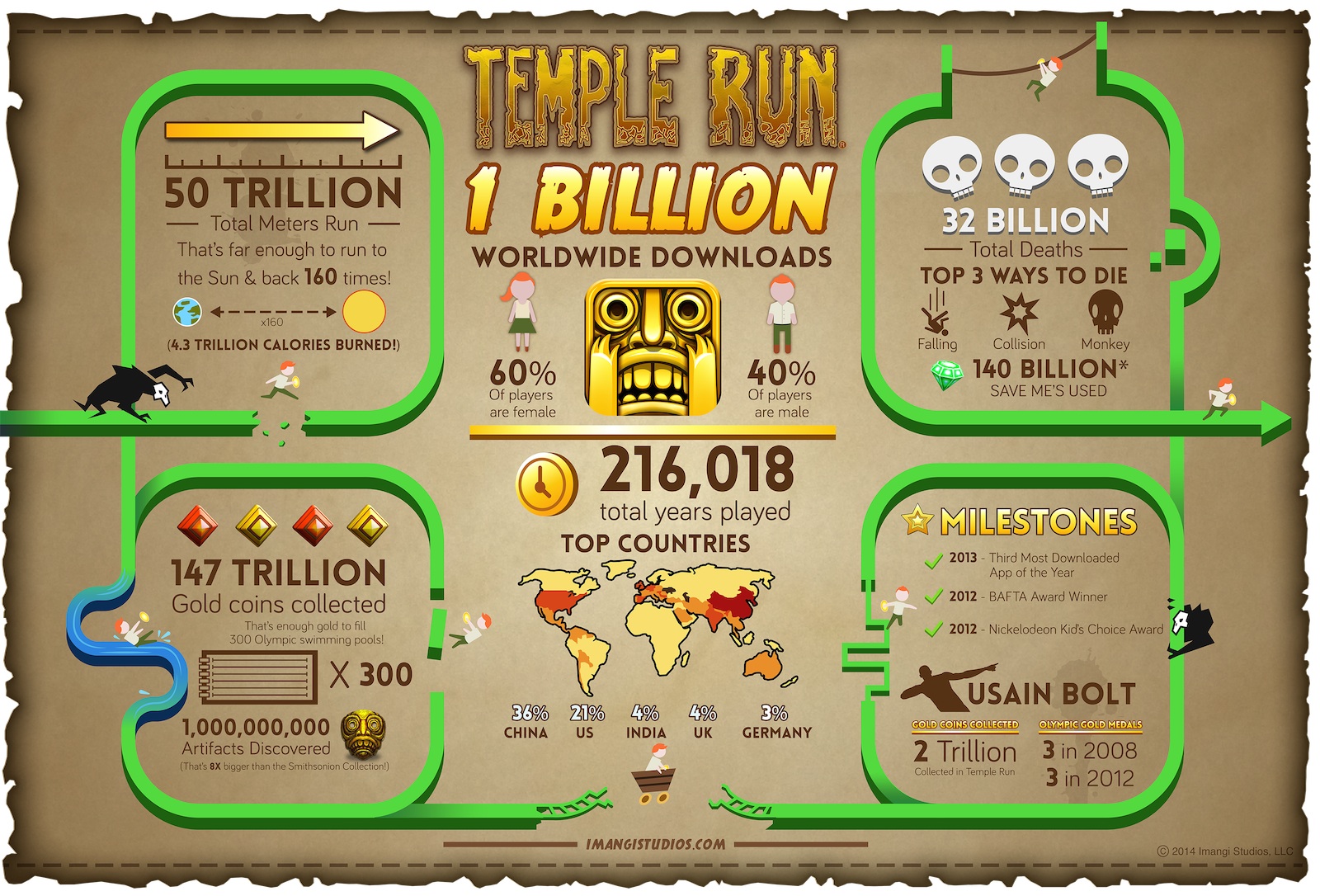 Imangi has grown as a company too, scaling up to 11 people from their original dynamic duo working out of their home office in Washington DC. I talked to Imangi's Keith Shepherd last week about all this, and he seems super happy with there they are now. Their new office and in-house team is going to allow them to get back to doing more creative things as their new hires take over things like the continued updates the Temple Run games have been getting.
It'll be interesting to see what Imangi does in the future. The success of Temple Run was a surprise to everyone, and isn't something you can reasonably expect to duplicate. I can't wait to see what they do next, hopefully it involves some Little Red Sled (Free) love.