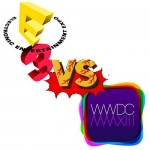 As the yearly tradition dictates, we'll be at both WWDC and E3 this year in California. WWDC is Apple's Worldwide Developers Conference and it runs from June 2nd through the 6th in San Francisco. E3, or, the Electronic Entertainment Expo, in Los Angeles from June 10th to Thursday the 12th. Both typically are pretty great for iOS games with WWDC focusing more on the indie side of things and E3 being home to the bigger developers and publishers who have the bankroll for the elaborate booths and spectacle of E3 versus the meeting over coffee at WWDC. They're both a lot of fun, and historically have resulted in some pretty cool stories.
If you're a developer or publisher and you're planning on attending either of these events, please send us an email at [email protected]. Our schedules for both are pretty weird, so I'm sure we'll be able to fit everyone in who wants to show us their games.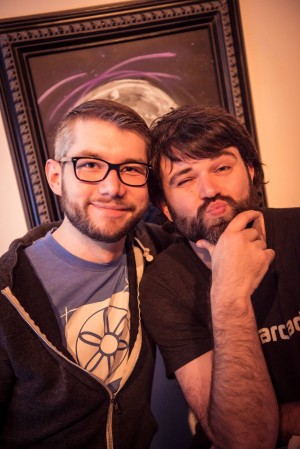 If you don't have a game to show off but just want to say "Hello!" or otherwise come hang out at WWDC, we're going to be doing our typical mixer thing at Bin 55. It's in the lobby of the San Francisco Marriott Marquis. It'll be really similar to what we did at GDC, which basically just amounts to choosing a bar people come hang out at. Super low key, tons of fun, and nixing the whole open bar / drink ticket thing keeps the crowd limited to people who actually want to come chill out instead of people who are just there to pound free beer. (Seriously, our GDC party like this was easily the best we've had.)
Our little get together will be on Wednesday the 4th (one week from today) at 7:00 PM, or whenever you feel like showing up. Typically the way these work is people get there around 7:00, we close out the bar, head to another bar, then for whatever horrible reason end up at the Denny's across the street to guarantee that everyone who stayed out that late truly hates their lives the next day.
It's a ton of fun, I promise… and that Wednesday also happens to be Jared's birthday! We might have to get a huge cake or something, ya'll will have to let me know if you want to go in on some massive iPad cake. Hopefully he doesn't read TouchArcade so it's a surprise.
So, to reiterate, if you're a developer with a new game to show off at WWDC or E3, email us. If you're going to be in San Francisco on the night of the 4th, regardless of whether or not you're a developer, come to Bin 55 and let me shake your hand for reading our web site.