Savant – Ascent ($1.99), D-Pad Studio's slick little arena shooter themed after the electronic artist Savant, has just received a brand new update. The update includes two new soundtracks so you can blast away at bad guys while bumping to some more Savant tunes, as well as Game Center leaderboard integration which is crucial in a high-score-focused game like this. In addition, there's now support for Japanese language, but this comes with a problem: the updated version of the game defaults to Japanese, which means after you update and fire up the game you might find yourself a little lost. Never fear, I'll tell you the simple fix for this.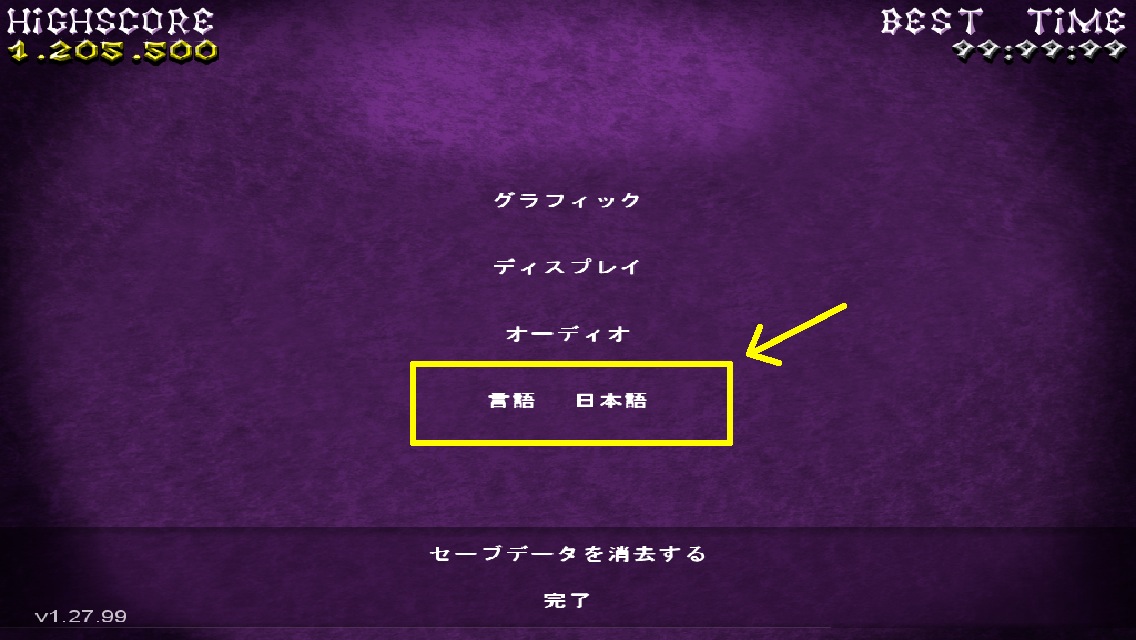 See this screen above? The highlighted menu line with the yellow box and arrow pointing at it is the one you'll want to tap to change the language back over to English, should you want to do that. However, and this is very important: don't tap the second-to-bottom line of text at the bottom of the screen. This is a "Reset Data" option, and as I found out when the language was switched to Japanese, tapping on it twice will reset your data. Yes, I wiped my progress on accident, but it's ok, I actually love this game and won't mind playing through it again. You might not feel the same way though, so be very careful with where you tap until you have the language switched back over to English and can see what you're doing. I'm fairly certain that D-Pad will sort out this bug soon.
Language bug aside, Savant – Ascent is an awesome shooter that you should check out if you haven't already. We picked it as our Game of the Week when it came out back in December, so check that out if you want a little bit more information on what the game is all about. Also remember to swing by the thread in our forums for more impressions and discussion from our community.