Early last month, Ndemic Creations detailed an upcoming update for their humanity-destroying strategy game Plague Inc. ($0.99), and today that update is now available. Dubbed the "Mega" mutation update, it contains a new "Mega-Brutal" difficulty option for those who found the plain old "Brutal" difficulty to be too easy. There are also three new cheat modes, the Shuffle Strain which mixes up evolutions, the Turbo Strain which makes your starter country 100% infected right off the bat, and a Lucky Dip Strain which gives you five random evolutions. You can also now use all the various cheats including the new ones on any plague type, and mix and match cheats to create various new ways to play the game.
The other major portion of this update is four brand new scenarios, which are game types set up with certain criteria that you must deal with on your way to infecting the planet. The new scenarios include having to deal with things like "infecting the world with a 30,000 year old virus through to surviving in a world with artificial organs," according to Ndemic.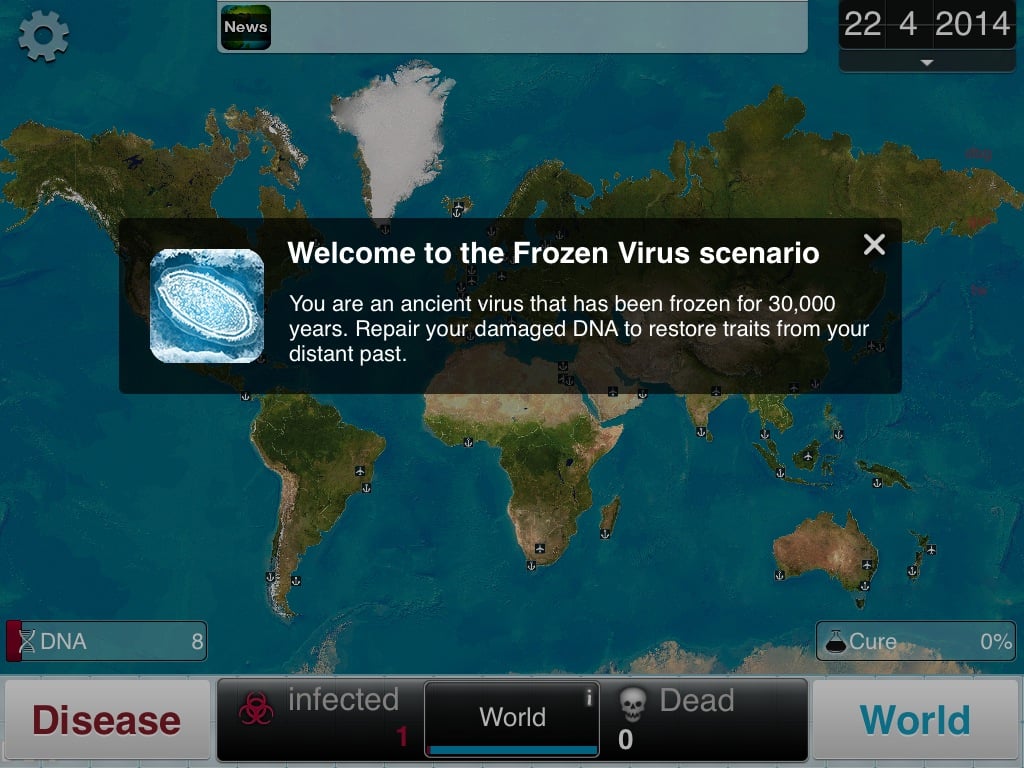 Finally, there are new events and achievements followed by the obligatory bug fixes, balances and tweaks as part of this update. I'm often saying that Plague Inc. is the gift that keeps on giving, and is easily the best dollar you can spend in the App Store, so if you somehow haven't tried it out yet be sure to rectify that now that this latest update is available.