It's a pretty huge night of new releases, with the highly-anticipated arrival of critically-acclaimed PC title FTL: Faster Than Light on the iPad, as well as the stunning abstract puzzle game Monument Valley and a brand new Warhammer 40K game with Storm of Vengeance. If that wasn't enough, Hearthstone: Heroes of Warcraft soft-launched in select countries today, which means some of you out there are playing it already and the rest of the world shouldn't have to wait too much longer. Eli streamed many of tonight's releases earlier today, so be sure to check those out as well as the forum links below to get impressions of all the new games.
---
Chilie
iTunes Description
Join Chilie for a ride in a fancy interactive cartoon and an original brain training/adventure game !

Follow this simple animated story with funny characters in an imaginary Asia world, and try to help Chilie and her guardian to achieve their goals. Get ready to rack your brain in this stylish pastel colored promenade !
Forum Thread: Chilie (by Yves MESNARD)
---
Dancing Samurai
iTunes Description
Dancing Samurai is a fighting of swords action game
be called 'CHANBARA'.

Features
– can be played with 2 player by splitted screen
– VS mode (for 2 player with 1 Device)
– Shadow Fight mode (for single player)
– Fruit Fight mode (for 2 player with 1 Device)
– 3 characters.
– 5 maps.
– Simple and Speedy
Forum Thread: Dancing Samurai (by SEHWAN LIM)
---
Dead End
iTunes Description
Coming directly from the 70′s, Dead End is a mix between old-fashioned racing games and grindhouse horror movies.

Drive for your life and reach the safety heaven.
Forum Thread: Dead End (By Thomas Altenburger)
---
Evolution: Battle for Utopia
iTunes Description
Be the captain of an expedition to a distant planet in a new multi-genre game blockbuster from an eminent developer! Unprecedented Action, RPG and Strategy in one game! A huge world, highest-level graphics and countless possibilities! Feel the new gaming experience right now!
Forum Thread: Evolution: Battle for Utopia (By My.com)
---
FTL: Faster Than Light
iTunes Description
The award winning PC spaceship simulation game from Subset Games comes to iPad! Includes the free expansion, FTL: Advanced Edition, which adds new ships, enemies, events, weapons, and more!

In FTL you experience the atmosphere of running a spaceship trying to save the galaxy. It's a dangerous mission, with every encounter presenting a unique challenge with multiple solutions. What will you do if a heavy missile barrage shuts down your shields? Reroute all power to the engines in an attempt to escape, power up additional weapons to blow your enemy out of the sky, or take the fight to them with a boarding party? This "spaceship simulation roguelike-like" allows you to take your ship and crew on an adventure through a randomly generated galaxy filled with glory and bitter defeat.
Forum Thread: FTL: Faster Than Light – (by Subset Games)
---
Lightbringers: Saviors of Raia
iTunes Description
The fate of Raia is in your hands! Explore its wretched lands and fend off the mysterious creep that has corrupted every living soul and turned them into reckless monsters. Only the Lightbringers can bring an end to this madness! Armed with deadly weapons and bearing the power of the Light, reclaim territories, find epic loot, equip light-infused orbs and get ready to smack some justice back into this relentless infection!

Lightbringers: Saviors of Raia is a cross-platform, drop-in/drop-out, real-time multiplayer co-op, hack 'n slash game in which you face hundreds of enemies on screen, battle alongside your friends and become Legends of the Light!
Forum Thread: Lightbringers: Saviors of Raia (by Frima)
---
Major G.U.N.
iTunes Description
Get into action! Experience the first endless arcade shooter!

– No briefing!
– No missions!
– No boring stories!

The terrorists have overtaken the area and only you can stop them. Join the action and witness the vibrant visual design, unique controls and arcade style gameplay that bring you the best endless shooting experience!
Forum Thread: Major G.U.N first endless arcade shooter by Byss Mobile
---
Millie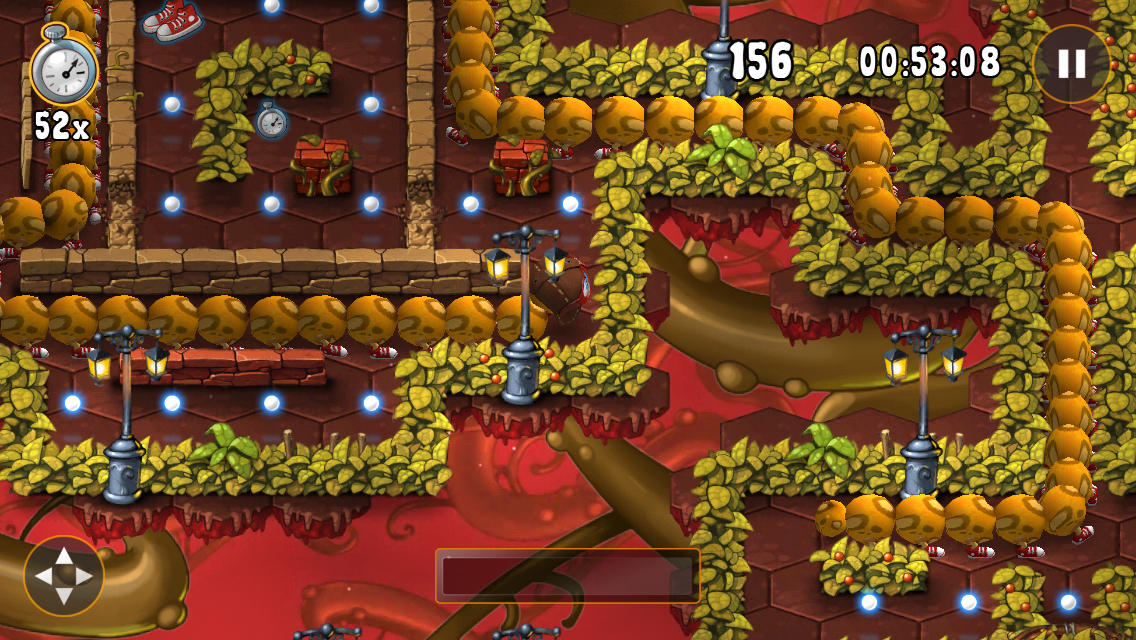 iTunes Description
You've always dreamt of flying. Roaming high in the clouds, free from all worries. Just gliding through air like a bird. Unfortunately, you were born as a millipede, and your best chance of launching to the sky is probably in some crows mouth… or is it?
Rumor has it that the local Aviation School is accepting new recruits for a pilot course. Seeing an opportunity to make your dreams come true, you seize the moment and embark on a journey of your life. Your path is full of dangers, mazes and obstructions, but the end goal is more than worth it!
Forum Thread: Millie (by Forever Entertainment S.A.)
---
Monkey Flight 2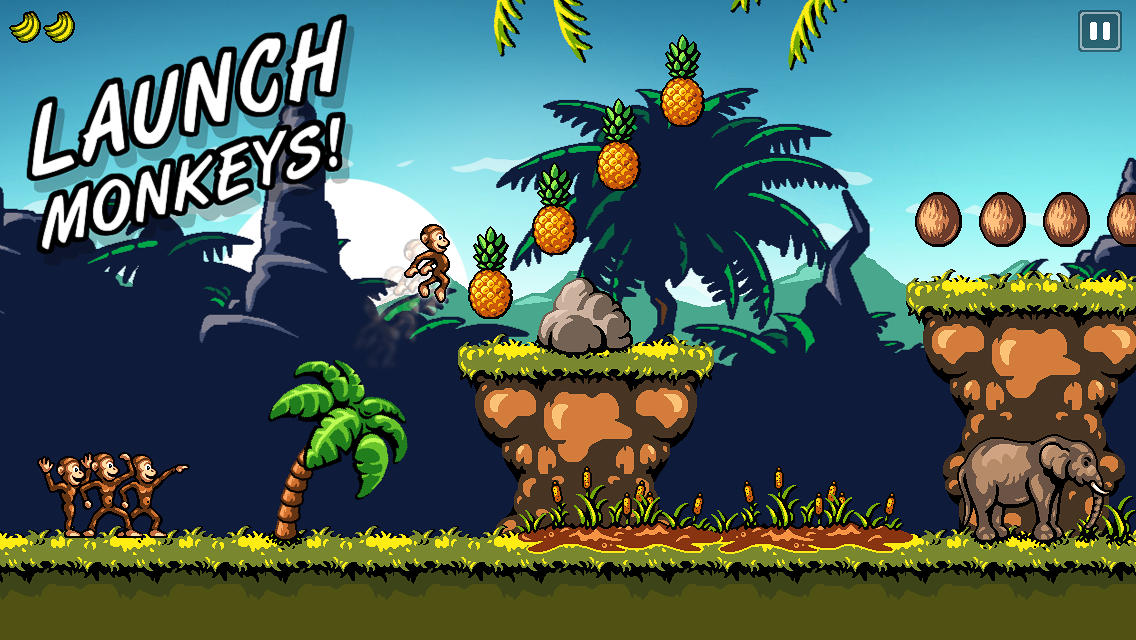 iTunes Description
Your favorite monkeys are BACK! This time they've carried their elastic, whippy, inflatable palm tree to THREE new places for more monkey-flinging fun.

– The deep jungles of CAMBODIA
– The snowy landscapes of ANTARCTICA
– And the blooming forests of ENGLAND

Bend the tree, release and send those jabbering, laughing fellows flying through the air.
How much goodies can you collect before falling into a mud puddle?
Just as hilariously entertaining as the original game, but with more levels and crazier features than ever before!
Forum Thread: Monkey Flight 2 (by Donut Games)
---
MonsterCrafter Pro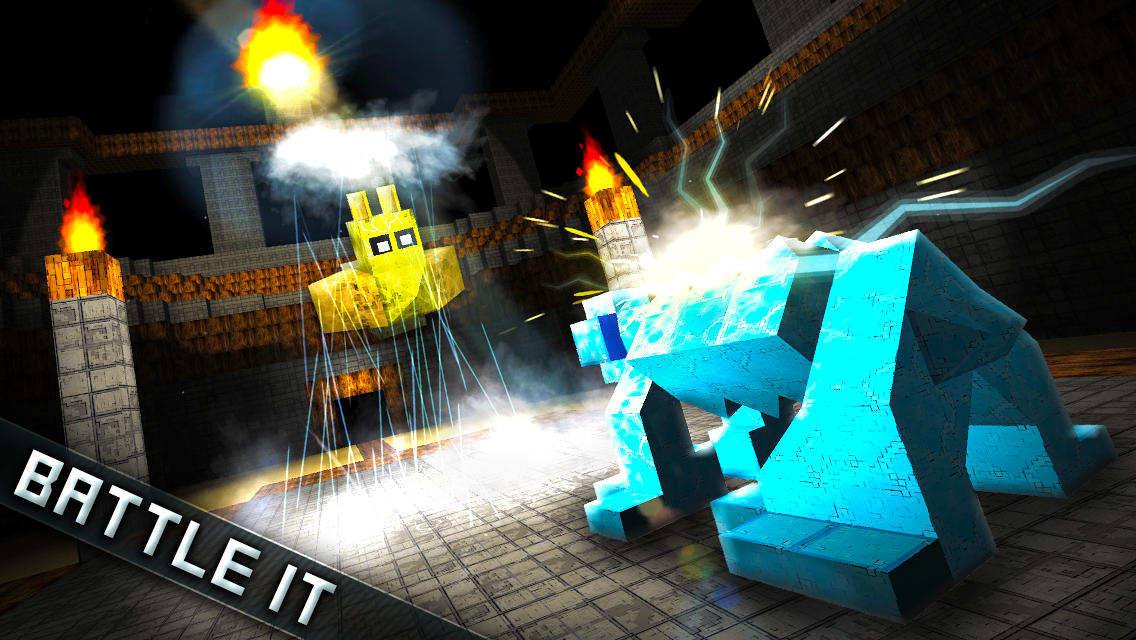 iTunes Description
The sequel to Guncrafter has arrived! Craft your own pet monster. Train and care for it. Adventure through harrowing, boss-filled dungeons. Battle online against your friends, your enemies, or anyone in the world. MonsterCrafter is crafting + digital pets + monster battling…and there has never been anything like it.
• PRO FEATURES •
– Extra Gold – Earn more gold to create and train more powerful monsters!
– No Ads – Enjoy MonsterCrafter without disturbance!
Forum Thread: MonsterCrafter Pro (by Naquatic LLC)
---
Monument Valley
iTunes Description
In Monument Valley you will manipulate impossible architecture and guide a silent princess through a stunningly beautiful world.

Monument Valley is a surreal exploration through fantastical architecture and impossible geometry. Guide the silent princess Ida through mysterious monuments, uncovering hidden paths, unfolding optical illusions and outsmarting the enigmatic Crow People.
Forum Thread: Monument Valley – (by ustwo™)
---
Red Remover Blast
iTunes Description
Red Remover Blast is the sequel to the hit puzzle game Red Remover!

Once again, your goal is to remove all the red shapes from the screen. They are no longer responding to taps though so it's time to step up your game! Fortunately your finger is now like a stick of dynamite causing explosions wherever you touch. These send the light red shapes flying so clearing them is no problem. Dark red shapes prove tougher because they are unaffected by your blasts. Don't let that stop you however just use other shapes to knock them off! Finally there are green shapes. Unlike their red counterparts green shapes are lovely and we don't want to lose a single one.

Then, just when you think you've got the game nailed, BOOM – 8 planes of gravity. Some shapes fall up, some right, some left and some diagonal. You can always tell which way they will fall though – it's written all over their face.
Forum Thread: Red Remover BLAST (by The Game Homepage)
---
Skyline Skaters
iTunes Description
Skate across the rooftops of the world! Join the awesome Skyline Skaters in their flight from the authorities. Perform hazardous jumps from building to building with only your skateboard to save you! Choose between daring Skaters, each with their own unique abilities and tricks! Ollie off ramps as you avoid pitfalls and obstacles strewn about the rooftops!

The vigilant rooftop police are always on your tail in their chopper and will stop at nothing to nab you, get as far as you can before they catch you! Compete against your friends to get the best high score. Unlock and upgrade new boards to give you new advantages and ways to beat the high scores of the competition. Get out of the subway and feel the joy of Skyline Skating!
Forum Thread: Skyline Skaters by Tactile Entertainment
---
SpellBounders
iTunes Description
Spellbounders is an epic multiplayer fantasy word game from developer InsaneRoot. Compete against thousands of players in a battle of wits, words and magic. Unlock new heroes, cast powerful spells and bask in the glory of victory!
Forum Thread: SpellBounders (by InsaneRoot)
---
UFHO2
iTunes Description
After almost 2 years of waiting, UFHO2 is here. Whether you want to play solo, with up to 3 other friends or online, UFHO2 will put your brain to the test.

UFHO2 is the sequel to the first UFHO web game: it's a turn-based, competitive strategy board game tailored from the ground-up for the iPad. In UFHO2, things get bigger and better in every way, with new stages, new board layouts, new characters, new game modes, new powerups.
Forum Thread: UFHO2 (By Ciro Continisio)
---
Warhammer 40K: Storm of Vengeance
iTunes Description
Warhammer 40,000: Storm of Vengeance is a lane strategy game for PC and mobile devices set in the dark, gothic universe of Warhammer 40,000.

Storm of Vengeance tells the story of a pivotal moment in the Warhammer 40,000 universe, during the legendary planetary conflict on Piscina IV. Featuring two of Games Workshop's most cherished characters, Grand Master Belial and Ork Warlord Ghazghkull Thraka, Storm of Vengeance offers the player the chance to command the tenacious defence of the planet with only 100 Dark Angel Space Marines, or attempt it's annihilation using the cunning of the Ork Waaagh! and their telly-porta technology.
Forum Thread: Warhammer 40K : Storm of Vengeance – (by Eutechnyx Limited)
---
Word Explorer
iTunes Description
Travel the World with this epic Word Game, collecting thousands of beautiful photographs en route. Play alone, with friends, or against them.

It's incredibly easy to play – simply slide the letters into the right order to spell the answer to each clue. Earn coins to buy flights and boat trips, new Cameras, Travelcards, Hints and Bonus Photos, which will aid you in your quest to explore every corner of the world and snap everything in sight!

Word Explorer is an epic word game for adventurers of all ages. Learn fascinating facts about the cities, landmarks and animals you see along the way and solve over 25,000 word clues.
Forum Thread: Word Explorer (By AppyNation Ltd.)
---
15 Coins
iTunes Description
15 Coins is a deceptively difficult minimalistic arcade game with one goal: collect 15 Coins before you are killed by your clones.

Your ship is always moving forward and all you have to do is tilt or tap to turn left and right to collect 15 Coins. The only thing standing between you and victory are endless clones that follow the path you've traveled. Crash into a clone and it's game over. You're not alone though, you can collect a power-up to temporarily freeze the clones and smash into them to destroy them!

Can you avoid your clones long enough to collect 15 Coins?
Forum Thread: 15 Coins (by Engaging Games)