It's Wednesday yet again, which means another batch of new iOS game releases. Kind of a quiet week to be honest, though tonight does mark the highly-anticipated iPad debut of the Internet's favorite 100% medically inaccurate doctor game Surgeon Simulator. Also, I'm absolutely adoring Glorkian Warrior, a love letter to Galaga and Galaxian with platforming elements. And hey, you never know what else on this list will end up being a sleeper hit, so check out the forum impressions and links below and get busy playing.
Amber Halls
iTunes Description
Amber Halls is a palace filled with ancient artifacts and treasures. Dangerous monsters wander through the halls. But with the help of powerful items, you'll be able to outsmart them. However, carrying items from room to room will prove very challenging.

Amber Halls is a tiny roguelike. If you like strategy and puzzles, you are going to love this game.
Forum Thread: Amber Halls – (by Diego Cathalifaud)
---
Cat vs Aliens
iTunes Description
Aliens are destroying humanity. Cat must stop them. With mind bullets.

Cat must remember: aim for the brains. Cat must survive.
Forum Thread: Cat vs. Aliens (by Team Chaos)
---
Color Cross – Puzzle
iTunes Description
Do you enjoy puzzle games and brain teasers? You'll LOVE this new game!
Join thousands of fans of this unique puzzle game. Recreate the mysterious image hidden behind a grid by filling each square with the right color and by simply deducting it from the numbers written on either side of the grid. Thanks to the step-by-step tutorial, no more than two minutes are necessary to understand the rules of the game.
Forum Thread: Color Cross – Puzzle (By Microids)
---
Dudeski
iTunes Description
Race down Shred Lord mountain as an avalanche chases after you. Ski between gates, dodge obstacles, discover the secrets of the mountain, and try making it all the way to the bottom.
Forum Thread: Dudeski – (by Static Oceans Corp.)
---
First Strike Game
iTunes Description
Escalation is a downward spiral.

A nuclear armageddon is no one's dream scenario. So choose your steps carefully, it's a small path between war and peace. FIRST STRIKE is a great strategy simulation featuring snappy gameplay and an intuitive interface that makes dropping the big one as easy as ABC. But be sure to take the right measures to guarantee your people's safety.
Forum Thread: First Strike Game – (by FEINHEIT GmbH)
---
The Float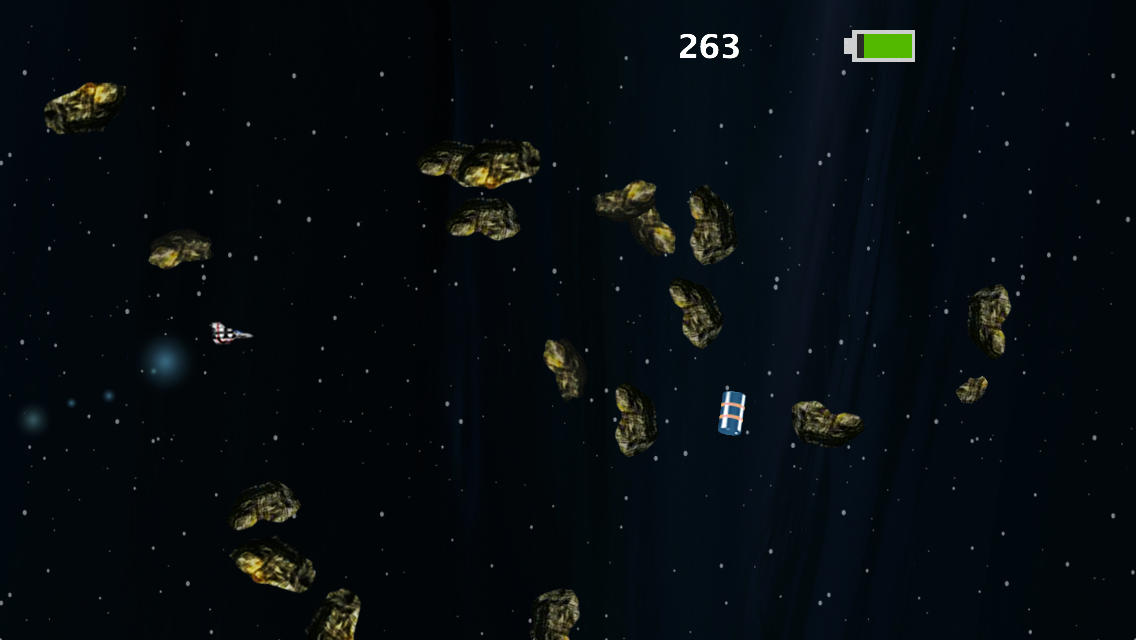 iTunes Description
The Float is a simple and addictive game, that gives you control over a spaceship inside of the asteroid field. You start your engines with tap, and boost your engine with double-tap. Collect fuel, avoid asteroids, and beat other players in high scores list!
Forum Thread: The Float (by Aleksandar Milenkovic)
---
Glorkian Warrior: The Trials of Glork
iTunes Description
Glorkian Warrior: The Trials of Glork is a collaboration between Eisner Award winning cartoonist James Kochalka and indie game studio Pixeljam, makers of the prehistorically epic DINO RUN! It's a goofy mashup of Galaga-style soot-em-up, simple platforming action, and Saturday morning cartoon.

Help Glorkian Warrior and his trusty Super Backpack rage against an endless onslaught of alien creatures, and be prepared for anything… the Magic Robot appears when you least expect it, and might shower you with exploding basketballs…or kittens!

Collect energy crackers and power up an awesome arsenal of double lasers, triple lasers and tennis balls while the invaders hypnotize you with their mesmerizing attack patterns. Perhaps you may even uncover the legendary Flarf Gun and save the world. You will have so much fun trying and dying, again…and again. But dont worry! No matter how miserable your performance, each play session will add to your progress.
Forum Thread: Glorkian Warrior: Trials Of Glork – (by Pixeljam)
---
Ikue
iTunes Description
Ikue is a puzzle that challenges you to think in a new way to solve increasingly difficult and variant block puzzles.

Unique shape design adding a new twist to train your mind to think differently.

100 Basic levels and 400 additional levels available.
Forum Thread: Ikue (by Gebo Kano)
---
Jump! Chump!
iTunes Description
Jump and his buddy Chump are under attack! Tap the screen to avoid the enemies and keep them alive for as long as possible!

Features:

– Jumping!
– Chumping!
– Online leaderboards!
Forum Thread: Jump! Chump! (by Scraping the Barrel)
---
Lich Tower of Doom
iTunes Description
Lich Tower of Doom RPG is a roguelike adventure with elements from a table top board game, created exclusively for the IPAD.

The lands surrounding Shadowrest village is once again in need of a hero, as the Lich Lord has risen to power and started to spread corruption throughout the realm. The emperor is probably not only aware of this, but in fact encourages the forthcoming destruction of the free lands.

To succeed in the quest to defeat the Lich, you must conquer 3 of the dungeons where the seals blocking the entrance to the Lich Towers are hidden, destroy them, and then conquer the Lich tower and face off with the Lich Lord himself.

Be warned though. Most likely you won't make it.
Forum Thread: Lich Tower of Doom RPG – (by Expleo Risvold)
---
Penombre
iTunes Description
Journey into the enchanted land of Pénombre where witches, ghosts and other
creatures meet in this endless runner game.

When our heroine Umbra stepped out of her house to find new spells, she never thought she'll get lost in the Petit Woods.
Now, all creatures she had befriended have turned on each other as Pénombre descends onto the land.
Umbra must travel across 7 kingdoms filled with treacherous traps and dangerous creatures to find her way back home.
But she has many spells left in her book to help in her journey.
After all, she is quite a witch herself…

Pénombre is an endless side-scroller that combines the visuals of genre-defining classics with the accessibility of great arcade games.
Forum Thread: Penombre – (by Bulkypix)
---
Puzzling Rush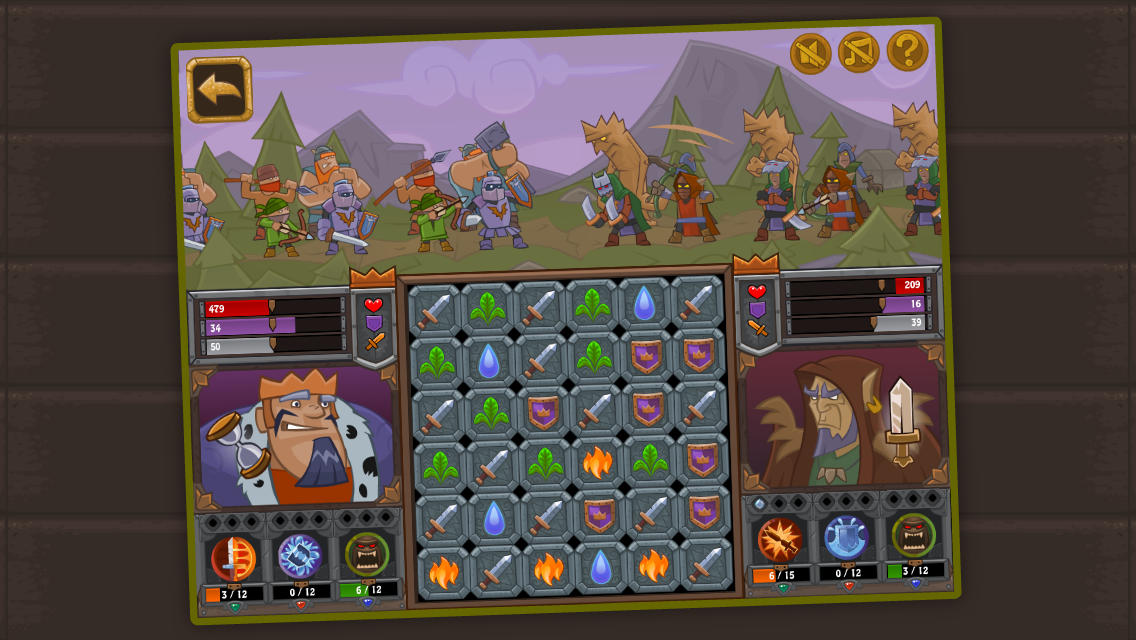 iTunes Description
The situation in the faraway fairy land Ukron is uneasy. The evil impure force under the command of Yanyro has subdued all the lands, and there is no place free from mothers crying and children bellowing. But there are some heroes who are fighting for the just cause and who are able to rebuff this evil forces. You are at the last frontier, nowhere to run – only one will survive…
Forum Thread: Puzzling Rush (by Right Fusion)
---
Space Maniac
iTunes Description
Conquer the universe with Space Maniac!

A Stunning non-stop retro arcade galaxy action shooter.
Fantastic 8-bit soundtrack with mind gripping nostalgia.

Fight your way into the milky way high score leader boards collect power up's and gun boosters for even more awesome nebula fire power.
Forum Thread: Space Maniac (by David Holmes)
---
Surgeon Simulator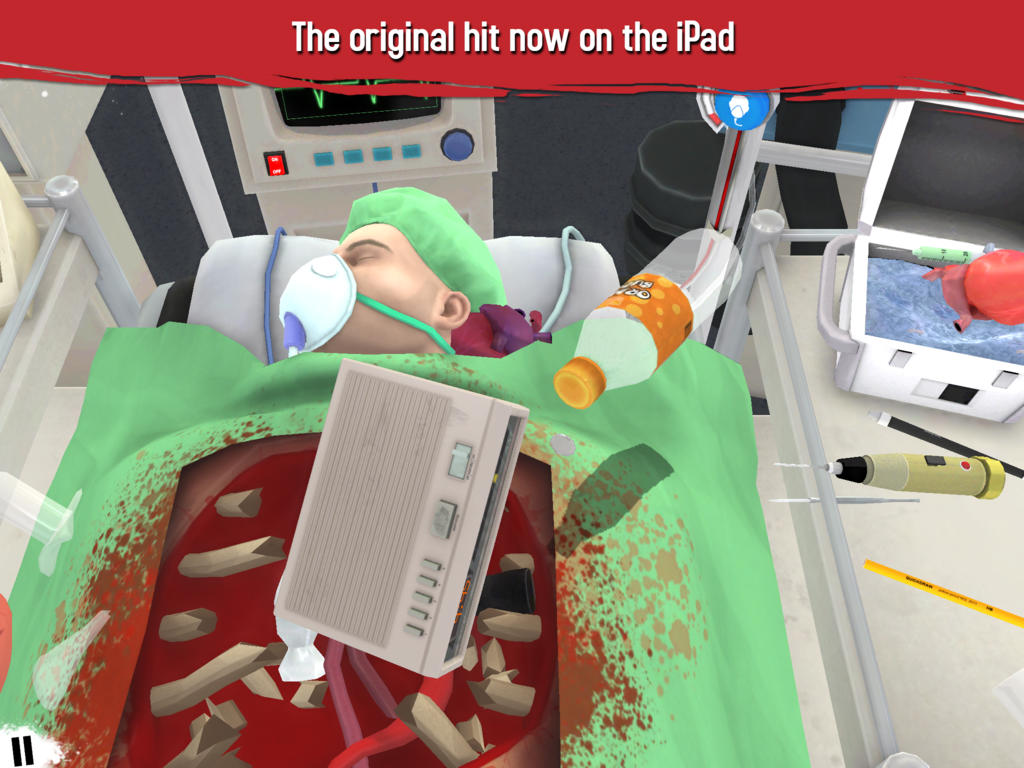 iTunes Description
You are the surgeon. Bob is the victim. Do your worst!

Take urgent care of the world's unluckiest patient, Bob, with your very own shaky hands. As the would-be surgeon Nigel Burke, perform all kinds of crazy surgeries to try to save his life — or fail hilariously in the process while poor Bob… Well, dies.

Join the ranks of more than one million players who butchered Bob for the amusement of 250 million people who watched the failed surgeries on YouTube, now from the comfort of your awesome iPad, anytime, anywhere. Hospitals don't get any better than this, really.
Forum Thread: Surgeon Simulator (by Bossa Studios Ltd)
---
Tau Ceti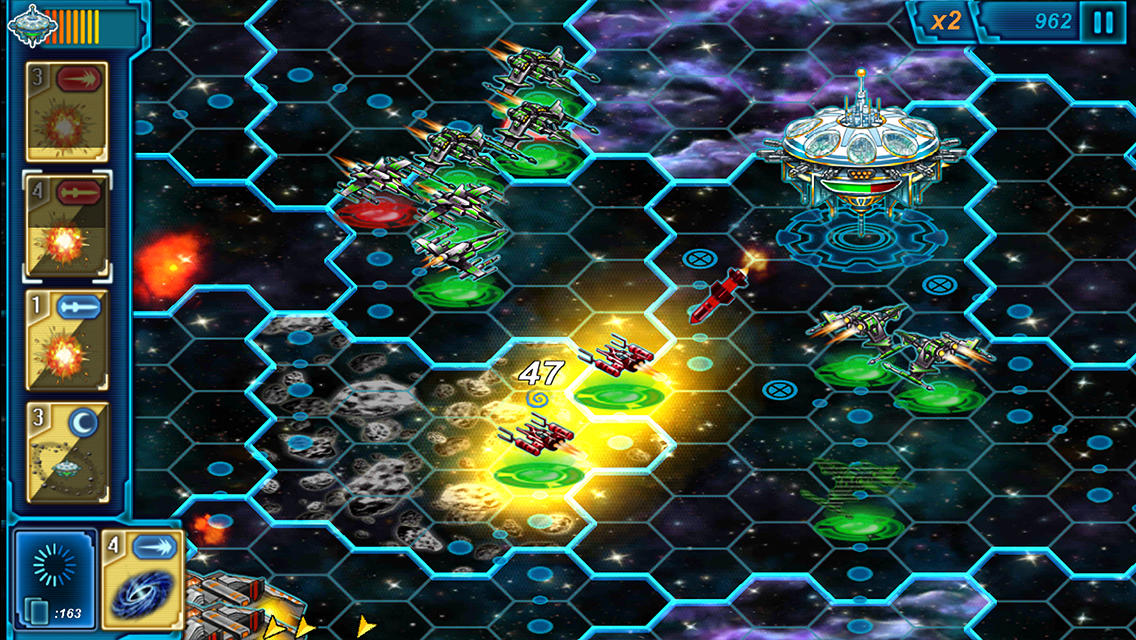 iTunes Description
Defend your starship from enemy raids in a game that mixes strategy, tower defence and card games!

In a galaxy far, far away … a relentless war rages on!
Countless armadas fight for the resources of a world still unravaged by war: the Tau Ceti system. Your orbital station is under attack from endless waves of enemies! Join your battle station and fight back against the aliens and looters in their countless spaceships!

Unleash your gravity, corrosion and technology cards to counter the alien threat, and play them strategically for maximum damage! Take advantage of the asteroid fields and nebulae, adapt your tactics and stop the enemy's progress. Collect bonuses to defeat enemies and earn cards to enhance your arsenal of weapons.
Forum Thread: Tau Ceti (by Advanced Mobile Applications)
---
Word Forward
iTunes Description
Beautifully simple. Endlessly challenging.

Word Forward is an ingenious new word puzzle game you can play alone or with friends via Game Center.

Can you use all of the letters in the 5×5 grid to make words? Touch and drag to spell out words, making those letters disappear. You also can manipulate the board with special modifiers that allow you to replace, swap, jumble and remove letters.

It's just as important to think of the letters you leave behind as the ones you clear – after all you wouldn't want to paint yourself into a corner.
Forum Thread: Word Forward – multiplayer wordgame