The iTunes charts are a weird place. Previously dominated by Flappy Bird, and Flappy Bird clones, things are starting to loosen up with some additional games that don't have to do with flapping finally securing the top slots. Let's take a look at what's on the top of both the US paid and free iPhone charts this week: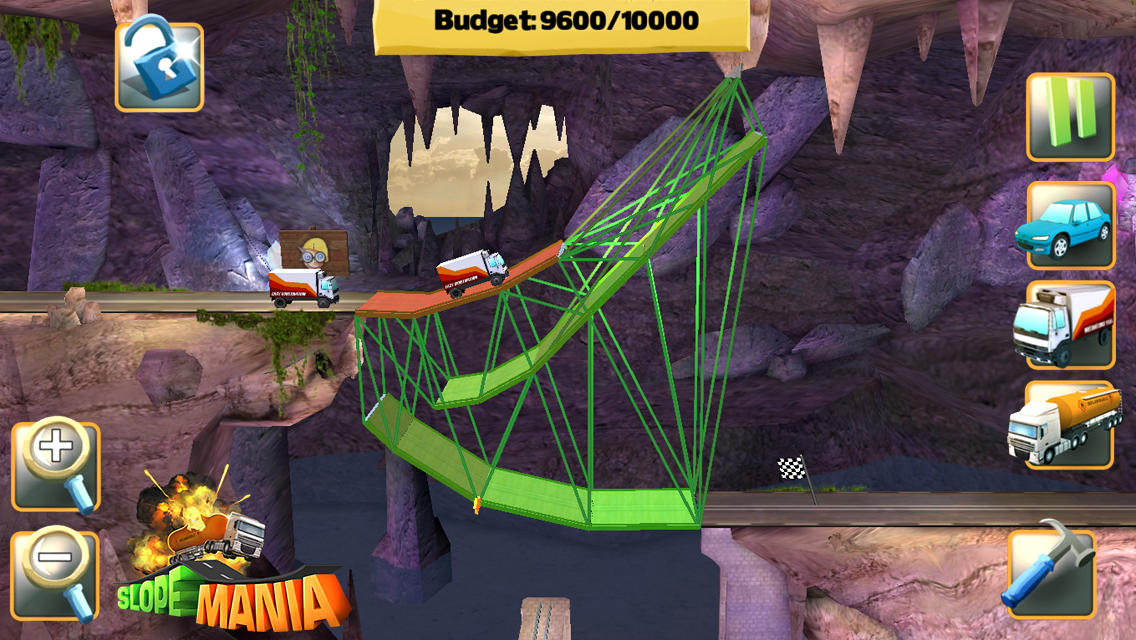 Bridge Constructor, $0.99 - Leading the pack in the paid charts is Headup Games' Bridge Constructor, which strangely enough was released in May of 2012. Why is it at the top of the charts? Well, thank the magic of Reddit. This Reddit thread in particular and the ridiculous gif it links to has been making the rounds. People seem to be thinking, "Hey, I like crazy explosions, and I've got a dollar, so why not?"
As far as the game is concerned, Bridge Constructor is among the better bridge building games on the platform. If you've already got this game, another game that's worth a look is Chillingo's Bridgy Jones ($2.99). Bridgy Jones is a little less realism oriented and a little more silly and cartoony, so if you're finding Bridge Constructor too difficult, give Bridgy Jones a shot. Both are good games.

Smash Hit, Free - As easy as it is to often say snarky and dismissive things about whatever is at the top of the free charts, Smash Hit is actually a surprisingly cool game. The premise is simple, you're flying down a corridor and tap the screen to clear a path. You see how far you can go with the number of balls you have (getting more by smashing obstacles) and when you run out of balls you try again.
Smash Hit also has a surprisingly agreeable payment model, a welcome change in the free charts. Instead of obnoxious incessant advertisements or consumable IAP, it just has a single "premium" unlock for $1.99. Forking out a couple bucks allows you to restart from checkpoints, and gives you cloud saves along with statistics for each of your runs.