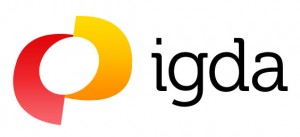 One of the biggest hot button issues of 2014 has been King.com's attempt at trademarking the words "candy" and "saga" and today the International Game Developers Association has issued a statement on the matter. IGDA's executive director issued the following statement on their website, as reported by Joystiq:
As an advocacy organization for game developers, the IGDA diligently monitors issues that may restrict a developer's ability to create and distribute his or her work. After reviewing the Trademark filing and subsequent conduct by King Inc. in relation to its popular game, 'Candy Crush Saga,' we feel we should comment.

While we understand and respect the appropriate exercise of Trademark rights, King's overreaching filing in its application for the Trademark for its game "Candy Crush Saga," and its predatory efforts to apply that mark to each separate word contained in that name, are in opposition to the values of openness and cooperation we support industry wide, and directly contradict the statement King's CEO, Riccardo Zacconi, made on 27 January. Our Business and Legal Special Interest Group will be providing a more comprehensive analysis of this issue from its perspective soon.
The Trademarking of the word "saga" became an issue last year in regards to Stoic Studio's tactical RPG The Banner Saga, when King claimed it was "confusingly and deceptively similar to [King's] previously used Saga marks." King later backpedaled and stated that it "has not and is not trying to stop Banner Saga from using its name." More recently, the developer of Candyswipe ($0.99) publicly announced via a blog post that King was actively trying to get his Trademark of "candy swipe" invalidated by purchasing an earlier 2004 Trademark for "candy crusher." This entire King Trademarking saga doesn't seem like it'll be over anytime soon, and I'll be interested to hear what else the IDGA has to say on the matter once they've had their Business and Legal Special Interest Group look into it further.
[Joystiq]