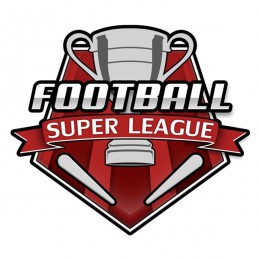 If you love football (or soccer here in America) and pinball, then the folks at Zen Studios have a treat in store for you. A brand new pinball table called Super League Football is heading to the Zen Pinball (Free) app as an update and as its own standalone release in the near future. Zen Studios is renowned for making excellent digital pinball tables, but this Super League Football table sounds like a pretty unique experience.
Zen Studios has worked with actual football clubs and some of the biggest stars, and when you first fire up Super League Football you'll be asked to choose which club you want to support. Your table will then be themed around that club, including its players, mascot, crowd chants and theme songs. As you complete games on your chosen team's table, you'll add to its own specific leaderboard which will compete against the other clubs available in the game. It sounds like a really neat idea.
And if you're not a big football nut and don't have a favorite club, you can simply choose to back the Zen Studios F.C. team, who note "We certainly need your help if we are going to compete with the big boys." Zen also notes that Super League Football is their homage to the 1994 Midway classic World Cup Soccer pinball table, so if you have fond memories of that then you'll likely be interested in checking out their modern take on it.
There's no specific release date set for Super League Football, but Zen says it should be "coming soon" and historically these new table additions have hit as updates to Zen Pinball ahead of them appearing as standalone apps. Either way, we'll keep a close eye out for both and let you know when Super League Football is available in the App Store.