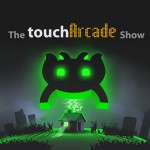 We start this week's show out by talking about our recent initiative to stream games on Twitch, moving on to the hot games of the week with a hefty amount of time arguing about how bad (or how good) Flappy Bird is, which is currently sitting pretty at the #1 free spot on iTunes for reasons unknown. Of course from there, we delve into the news, argue about Nintendo, and hit on some upcoming games we're excited about.
If you've been having trouble with our podcast feed, it seems like the way to fix it is by unsubscribing and resubscribing in your podcast management app of choice.
Don't forget to shoot us emails with any questions, feedback, or anything else relevant or irrelevant to [email protected]. We read 'em all, even if they don't make it into the podcast.
As always, you can listen to us with the links below… And if you like what you hear, please subscribe and/or drop us a review in iTunes. Much appreciated!
iTunes Link: The TouchArcade Show
Zune Marketplace: TouchArcade.com Podcasts
RSS Feed: The TouchArcade Show
Direct Link: TouchArcadeShow-138.mp3, 73.9MB
GAMES
NEWS
---
This week's episode of The TouchArcade Show is sponsored by…

Circus Cars, Free - Help Circus Car collect all of the сookies to complete more than 30 unique levels and three different series. Or have even more fun playing with friends in a unique multiplayer mode – putting your iOS devices next to each other will create a common playground via Bluetooth. You can help each other or interfere to complete levels faster.
You can customize the color of your own Circus Car and the motion and shooting controls are easy to master. You can have up to 7 players together on the same playground in multiplayer mode.
Circus Cars is a universal app optimized for devices with retina displays. It's available now in the App Store and is free to download.