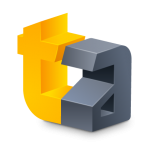 Unless you've not paid attention to gamer culture online for the last couple of years now, you're likely fully aware of just how much live streaming games services like Twitch have exploded in popularity. Well, I play a ton of iOS games anyway for TouchArcade, so it only makes sense to go the extra step and plug my iPad into my computer and stream 'em.
I'm going to be fiddling with the format of our Twitch stream quite a bit, so don't consider this a final product by any stretch of the imagination. Rather, just a slight evolution of the TA Plays formula. If you want to follow our Twitch stream, be sure to head over to our Twitch.tv channel and hit the "Follow" button.
In the meantime, I've got it embedded below. By default the sound is turned all the way down, so be sure to slide the volume to the right if you want to get game audio. If you want to request a game, sign in to the chat and let me know what you want to see played.
UPDATE: Thanks for watching everyone, here's the videos from the stream if you want to watch from the beginning.