Well, it's nice to finally be back in the groove of normal scheduled releases, now that the holiday lull is behind us. It's jarring, having several consecutive weeks of blockbuster releases, and then just… nothing. Last week saw only three titles, but three very strong ones. This week there's plenty more, including some offbeat stuff I've never even heard of as well as big name titles I've been looking forward to, like Joe Danger Infinity and Duke Nukem: Manhattan Project. App Store links, media and forum thread links are below as always, so make use of them and let us know what you end up picking up.
---
Alpha 9
iTunes Description
Whether you are a word game veteran or an absolute beginner, this game will tickle your brain in ways it never was before. ALPHA 9 has you spelling words to keep the blocks from piling up all the way to the top. Letters can only be moved vertically while words can only be scored horizontally.
There are two game modes to keep you going:
• The WALL is a matter of pacing yourself to make sure you never let the ever-growing wall of letters reach the top while you attempt to score the most points.
• The CLOCK is a workout against your personnal best score during a set amount of time. It is a good way to hone your skills and your vocabulary on your own terms.
ALPHA 9 will give you a vocabulary workout while keeping you on the edge of your seat!
Forum Thread: ALPHA 9 – (by Simon Paradis Tremblay) [Universal]
---
Archangel
iTunes Description
The forces of evil are mobilizing in defiance of heavenly rule. As an Archangel your task is not merely to halt their rise – you must inflict a justice so brutal and uncompromising that none will ever again defy the will of Heaven. Black Tower Studios and Unity Games conjure visceral action tailored for touch in this epic clash between good and evil.
Forum Thread: Archangel – (by Unity Games) [Universal]
---
Battle Supremacy
iTunes Description
Unleash the full power of your iOS device in Battle Supremacy, a WWII tank game with thrilling gameplay and showoff-worthy visuals. Explore a fully-interactive open world never before seen on mobile devices, and do it by land, air or sea. Feast your eyes on amazing landscapes and landmarks: entire forests teeming with wildlife, sprawling real-world cities with tunnels and bridges, overrun by tanks, trains, warships; there are even fish in the water! The gameplay is so immersive and engaging that destroying a target can feel like winning the battle, but really it's just the beginning…
Forum Thread: Battle Supremacy – (by Atypical Games) [Universal]
---
BBBBombs!
iTunes Description
The hilarious chain reaction game… with extra ACTION! The smart bombs have escaped and they're taking over Kablooey Labs! It's your job as the most expendib– er, BRAVEST employee to take out the bombs and take back the company!
Featuring:
– 45 levels of bomb busting fun across three ridiculous settings: the safety lab, the spoooooky haunted lab and the mysterious Lab X!
– One touch gameplay! You could play ten games at once! (Requires nine additional devices; not included.)
– Cartoony graphics! Hilarious jokes! Completely made-up science!
– Lots of games have zombies. Some games have vampires. But do any of THOSE games have ZOMBIE VAMPIRES?! Didn't think so.
– Stink bombs! Space sludge! Wormholes! (They're like portals, only copyright-safe.)
– No in-app purchases! A bunch of Game Center achievements! …and MORE!
Forum Thread: BBBBombs! by Tony Colley [Universal]
---
Castle Doombad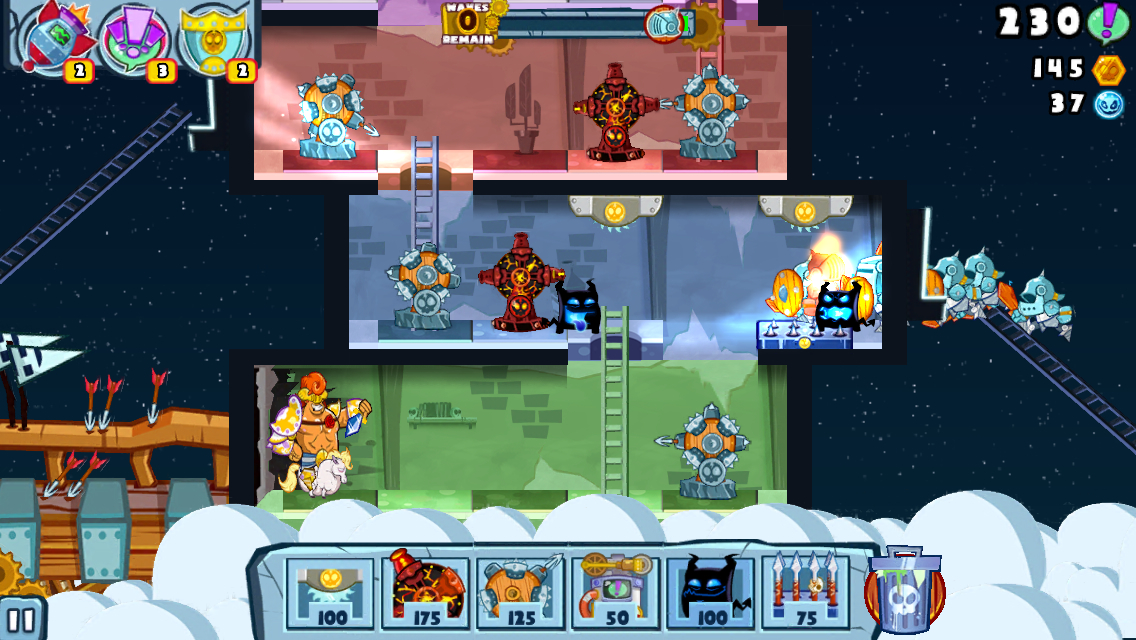 iTunes Description
Dr. Lord Evilstein has kidnapped a princess, and now his evil lair is crawling with do-gooders. In this reverse spin on tower defense it's your job to defend your home turf from heroes trying to save the day. View your domain from a side-view perspective, placing traps and unleash minions on your unwitting foes to protect the fortress. Touch and drag up and down on the tower to navigate floors. Across three chapters and 45 levels you'll outwit intruders that attempt to invade your castle from all sides—ladders allowing them entrance on higher floors, underground drills to start on dungeon floors closer to your fair maiden. Keep the princess safely in your clutches and send those heroes cryin' back to momma.
Forum Thread: Castle Doombad (Universal app by adult swim)
---
Duke Nukem: Manhattan Project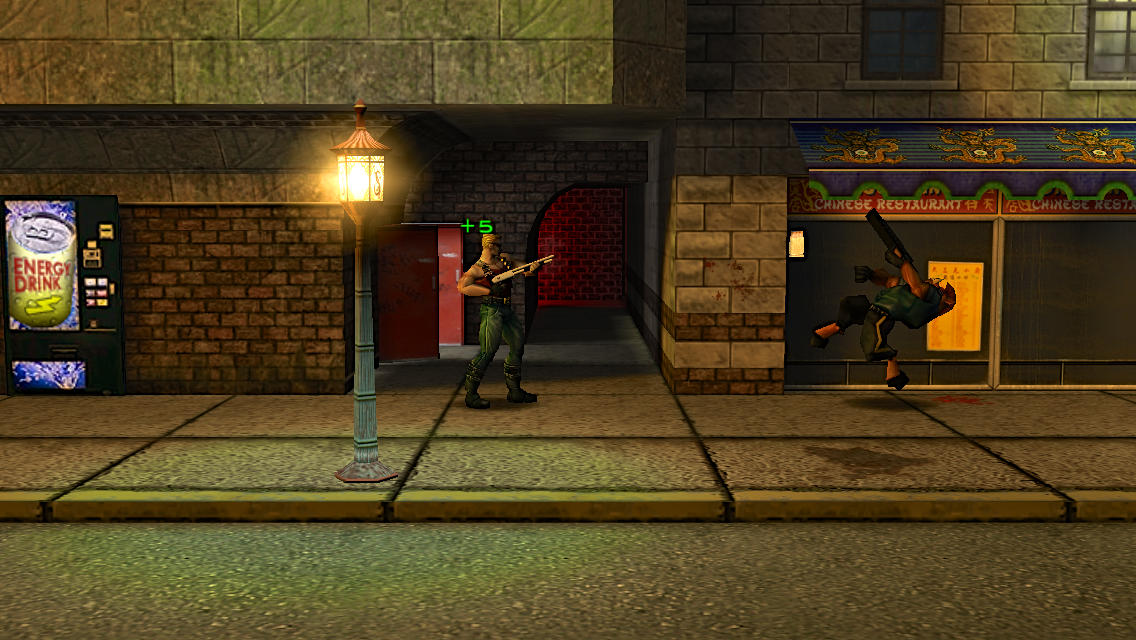 iTunes Description
Duke Nukem takes his Mighty Boot to the Big Apple. Using G.L.O.P.P. (Gluon Liquid Omega-Phased Plasma), the maniacal Mech Morphix has transformed the creatures of New York City into an army of bloodthirsty mutants. In Duke Nukem: Manhattan Project, Duke must deploy W.I.N. (Weapons, Insults and Name-Calling) to rid the city of goo-based bad guys, and return peace and tranquility to The City That Never Sleeps.

Originally released to commemorate the 10th anniversary of Duke Nukem in 2002, Duke Nukem: Manhattan Project blends together the best elements of Duke Nukem 3D and the best 2D sidescrolling of the first two games in the series, Duke Nukem and Duke Nukem II.
Forum Thread: Duke Nukem: Manhattan Project – (by Spawn Studios, Lda) [Universal]
---
Hot Wheels World's Best Driver
iTunes Description
Join the ranks of Team Hot Wheels™ and compete in adrenaline-fuelled challenges that defy power, tech and speed to become the world's best driver!

Have you got what it takes? Choose from four teams each with its own unique driving style: the show-stopping stunts of Red Team, the record-breaking speed of Green Team, the technology-driven skills of Blue or the almighty crushing power of Yellow Team.

Pick a side, start your engines and experience Hot Wheels™ like never before on mobile!
Forum Thread: Hot Wheels World's Best Driver – (by Chillingo Ltd)
---
Joe Danger Infinity
iTunes Description
The World's Most Determined Motorbike Stuntman has been shrunk down into a tiny world with hundreds of new levels!
Defy death with dozens of new vehicles! There's motorbikes, cars, airplanes… even a tank and a runaway firework! Fight remote control helicopters, dodge snooker balls and use a block of cheese to ramp over bowls of soup!
If you enjoyed Joe Danger Touch, one of the App Store's BEST of 2013, then you'll LOVE Joe Danger Infinity and his infinite micro world.
Forum Thread: Joe Danger Infinity – (by Hello Games) [Universal]
---
Line Knight Fortix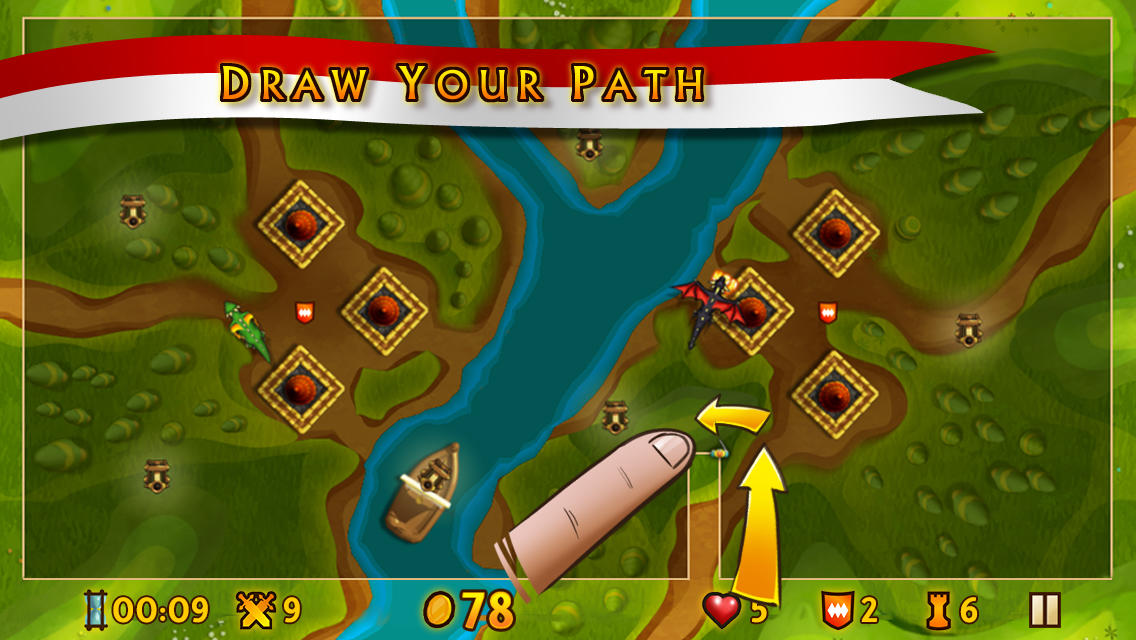 iTunes Description
Take back what is rightfully yours! You are the renowned Sir Fortix, the Line Knight.
Draw your destiny with your fingertips! Make your way through the Islands of Artalom and release the castles from their curse of the evil wizard Xitrof. To do this, cut the map by drawing a line with your finger on the screen, but watch out for lurking monsters and tower projectiles! Do not let them touch your line or you will be slain! You're the only Knight who can lift the curse from your land!
Forum Thread: Line Knight Fortix – (by Bulkypix) [Universal]
---
Lost Toys
iTunes Description
Lost Toys is a mentally engaging 3D puzzle game of profound beauty, depth and challenge. Toys are lost, broken, or forgotten. Fixing them promises to right this hauntingly gorgeous chamber and restore the childhood innocence that has been lost.

Spiral down to discover a surreal world populated by discarded, mixed-up toys hanging lifelessly from the ceiling. Reconstruct the jumbled toys to reveal their original shapes to progress through 4 chapters and 32 levels in this gothic masterpiece.
Forum Thread: Lost Toys – (by Barking Mouse Studio, Inc.) [Universal]
---
Rail Racing
iTunes Description
Grab your throttle and get ready for some mobile miniature mayhem! Rail Racing is a fantastically fun-filled slot car racing game from the publishers of Reckless Racing, Raging Thunder 2, Tank Riders and many other mobile best-sellers. Race across fifty twisting tracks spanning a toy-riddled kid's room, a messy garage, a sun-drenched backyard, a darkened kitchen and a dusty attic. Whip your car between slots and watch out for pick-ups, boosters and obstacles. Slipstream behind opponents, then tackle them out of the way to overtake. Push your car to the max, but be careful not to hit those curves at too high a speed. Unlock sixteen unique cars in four different classes (oldies, heavies, supercars and racers) and customize them with paintjobs and stickers. Challenge your friends and rise through the ranking list, or fight for a top spot on the leaderboards!
Forum Thread: Rail Racing – (by Polarbit)[Universal]
---
RoboCop
iTunes Description
In 2028 Detroit, when Alex Murphy, a loving husband, father and good cop is critically injured in the line of duty, the multinational conglomerate OmniCorp sees their chance for a part-man, part-robot police officer.

Join the OmniCorp program to become RoboCop, the ultimate law enforcement officer! Battle human crooks, robot enemies and learn how to defend the citizens from the corrupt streets of Detroit.
Forum Thread: RoboCop™ – (By Glu Games Inc.) [Universal]
---
RPG Chrome Wolf
iTunes Description
The flames of war affect us all…
Introducing a serious fantasy RPG filled with the dramatic stories of soldiers!
Kruz is an Imperial soldier that has uncovered the lie behind a mission to suppress the Rebel Army and discovers the ugly truth the Imperial Army is hiding behind.

Continuing the legacy of a fallen comrade, he defects from the Imperial Army and joins the Freedom Fighters.
Forum Thread: RPG Chrome Wolf (by Kotobuki Solutions/KEMCO) [Universal]
---
Simian.interface
iTunes Description
Simian participants required for mind-boggling experiments. Apply here.

simian.interface is an abstract spatial puzzle game for simian participants of all ages and ability levels. There are no time limits, no explicit rules, and very simple controls.

Inspired by tabletop puzzles, modern art, and cognitive psychological experiments, simian.interface presents challenges which must be solved using pattern recognition, intuition, and experimentation.
Forum Thread: simian.interface – (by Chillingo Ltd) [Universal]
---
Vyde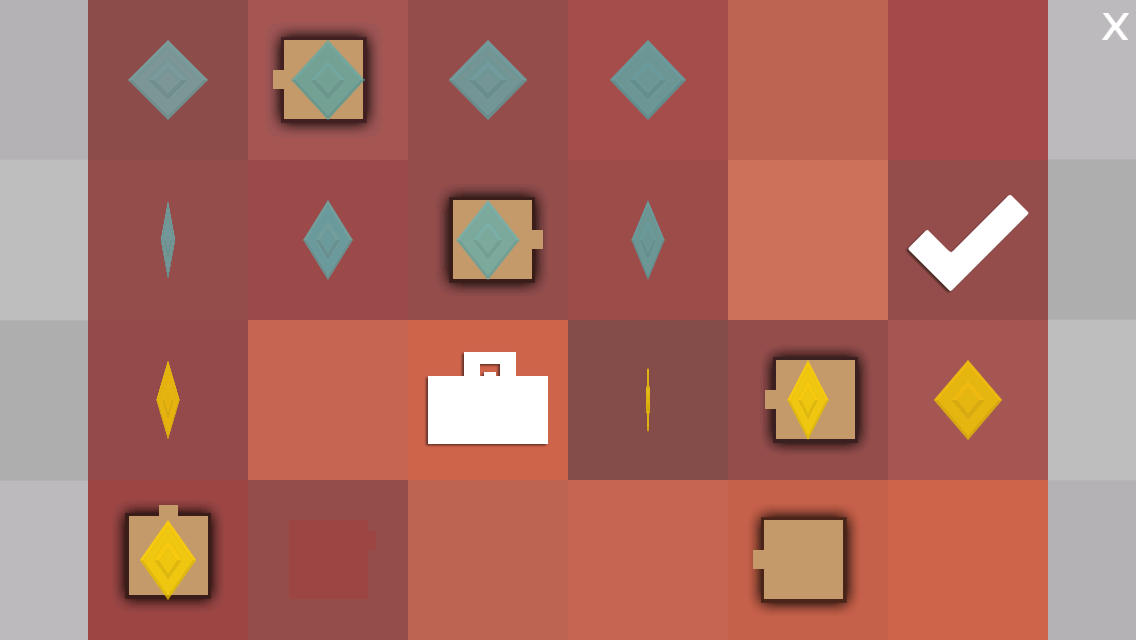 iTunes Description
The stealth puzzle game you've been waiting for – eighty levels of sneaking around the headquarters of a rogue organization, evading security guards, gathering top secret confidential information and collecting loot.

Conceal yourself in the surroundings by hiding in colors, make it to the exit without being detected by enemy patrol. Clean out all the loot from each room, steal the briefcase and beat them faster than the record time to earn stars!
Forum Thread: VYDE (by Eugena Labs LLC)