It's another intense week of new releases as the holiday season gets into full swing. There might not be as many new games out this week compared to recent release weeks, but there's a number of heavy hitters in this list that I'm sure will go down as some of the most notable for the entire year. Grand Theft Auto: San Andreas and The Room Two, at the very least. Also, don't forget that the Sonic The Hedgehog 2 remastered update is set to hit either later tonight or sometime tomorrow, so don't miss out on that either.
---
Alice in Wordland
iTunes Description
This original mix of styles by the creators of Letris allows you to discover a new, unusual and relaxing way to play with words. EASY TO PLAY Enter valid words to group the colors together. A RELAXING ADVENTURE
With more than 200 free levels that offer a wide variety of missions 8 LANGUAGES Available in different languages, to allow you to learn new words as you play UNIVERSAL AND FREE With progress synchronization through iCloud WEEKLY TOURNAMENTS 3 new levels every week with prizes for the best What are you waiting for? Try it.
Forum Thread: Alice in Wordland – (by Ivanovich Games) [Universal]
---
Angry Birds Go!
iTunes Description
Welcome to downhill racing on Piggy Island! Feel the rush as you fling those freewheeling birds and piggies down the track at breakneck speed – with plenty of twists and turns in a thrilling race to the finish line! But beware! Look out for hazardous roads, mischievous opponents riding your tail and special powers to put the race leader behind the pack. Plus, go from soapbox car to supercar by upgrading your ride! Ready…Set…Angry Birds Go!
Forum Thread: Angry Birds Go! (Universal app By Rovio) [Out Worldwide]
---
AntiSquad
iTunes Description
'AntiSquad' is a spectacular action game with a rich tactical palette and a substantial arsenal of gaming opportunities. The game takes place nowadays, in locations where an ordinary person is unlikely to have a desire to go … but precisely where any self-respected player would like to be! The action of the first two campaigns will unfold in the Wild West prairies of the 21st century, where drug cartels call the shots, and in East Asia secret underground bunkers, carefully hiding from the outside world execution of the villains' evil plans…
Forum Thread: AntiSquad – (by Bulkypix) [Universal]
---
Endless Boss Fight
iTunes Description
Go head-to-head with the all-powerful Boss Robot! However, defeating him will only make him stronger! Experience intense beat em' up action in this FREE FAST PACED ARCADE GAME! Endless Boss Fight is a fast-paced arcade fighter where you battle against an ever-evolving Boss Robot that only gets more cunning and difficult. You can also design your very own Boss and have it wreck havoc against other players as you earn exciting new rewards.
Forum Thread: Endless Boss Fight – (by Kongregate)[Universal]
---
Grand Theft Auto: San Andreas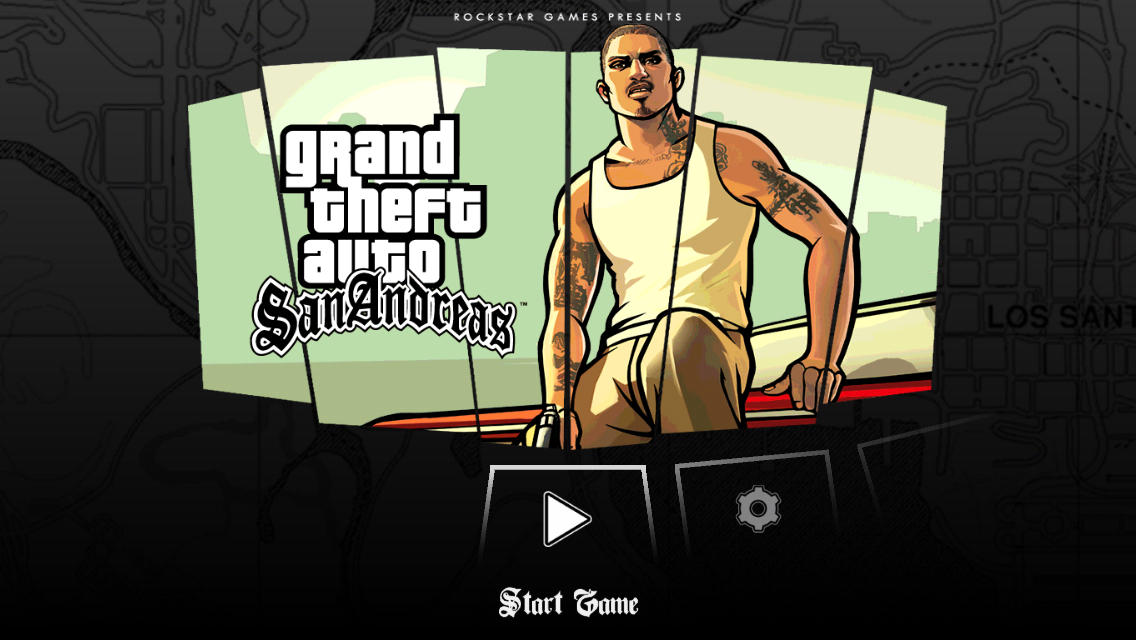 iTunes Description
Rockstar Games brings its biggest release to mobile yet with a vast open-world covering the state of San Andreas and its three major cities – Los Santos, San Fierro and Las Venturas – with enhanced visual fidelity and over 70 hours of gameplay.
Forum Thread: Grand Theft Auto: San Andreas – (by Rockstar Games) [Universal]
---
Gregg
iTunes Description
Save the sleepwalking chickens from deadly peril! Gregg is dozing peacefully in his hole when all of a sudden a chicken stomps right on his head! As you might expect, Gregg's not happy. He leaps up in a rage only to discover another sleepwalking chicken heading his way. And now his empty hole is a lethal trap! Too late, the chicken tumbles in. Plagued with guilt at the chicken's demise, Gregg vows never to let another chicken fall to its doom! He will do everything in his power to help them safely through the night!
Forum Thread: Gregg by Namco Bandai [Universal]
---
Legacy of a Thousand Suns Mobile
iTunes Description
The Sian Empire is under siege, outnumbered and outgunned by old enemies with powerful technologies. Only you can save Princess Illaria from the forces on her trail. Should you fail, the Empire will fall… You are the hero: Let your skills as a pilot and a warrior take you on an epic journey across the stars. Take down galactic threats like interstellar dictators, menacing cyborgs, and psychopathic aliens. Form an Alliance with your friends to take the fight back to the Sian Empire's enemies. Play with others from around the globe in World Raids to take down heinous enemies and earn powerful new gear. Battle other players in the Galaxydome arena, proving once and for all who is the greatest fighter in the universe.
Forum Thread: Legacy of a Thousand Suns Mobile (by 5th Planet Games)
---
LEGO Star Wars: The Complete Saga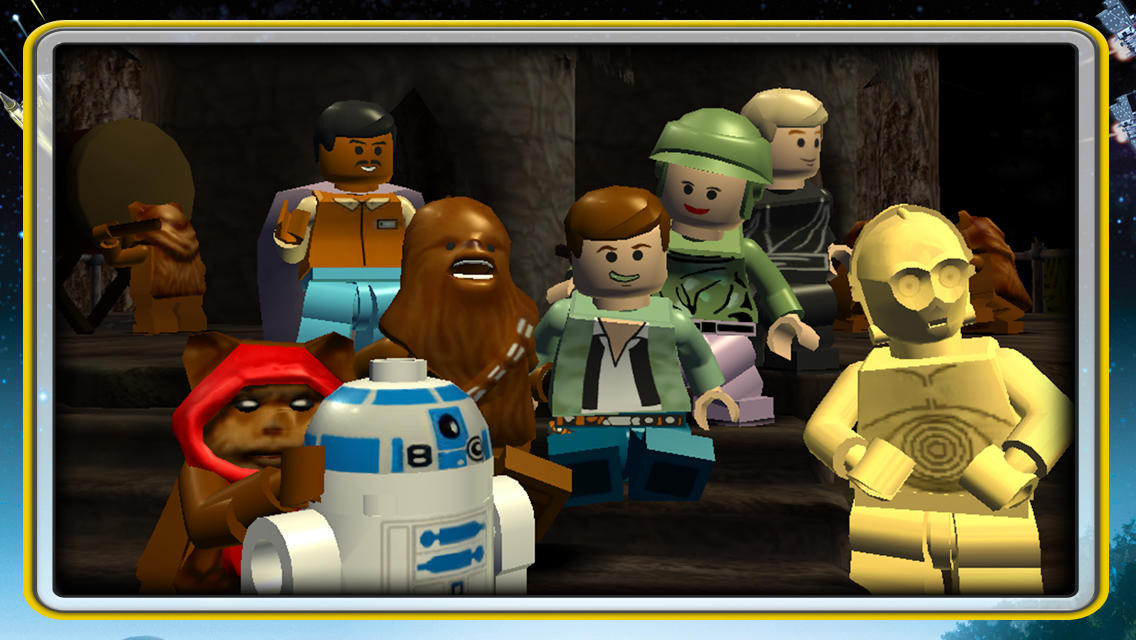 iTunes Description
LEGO® Star Wars™: The Complete Saga is available on iOS for the first time! Experience the epic adventures of Star Wars™, from Star Wars: Episode I The Phantom Menace to Star Wars: Episode VI Return of the Jedi, through the fun and whimsical world of LEGO.
Forum Thread: LEGO® Star Wars™: The Complete Saga – (by Warner Bros.) [Universal]
---
Reiner Knizia's Razzia – The Mafia Board Game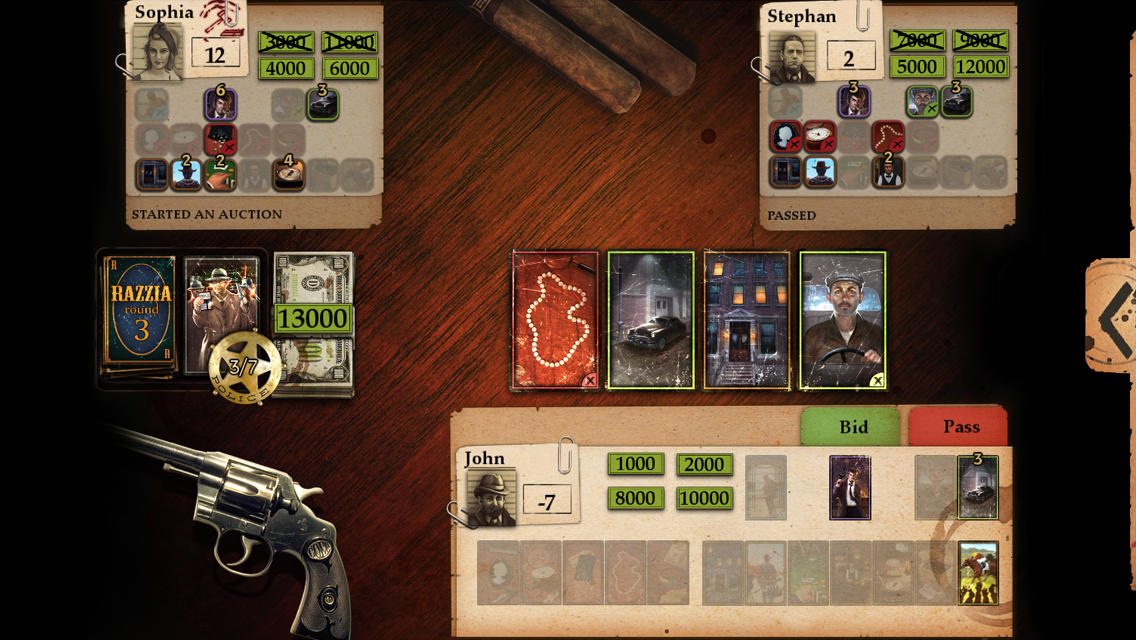 iTunes Description
Set in the 1930's gangster and mafia world, prohibition, financial crisis, gambling, corruption, illegal goods, growth of organized crimes, anything illegal and outlaw is controlled by the mafia families fighting each other. Players will lead on their families fighting each other. There is one goal. Earn as much money as possible before the police takes action. Be aware the police is often on the field. Razzia is a bidding card game. Each player represents the head of a crime family. Using your cheques get as much cards symbolizing various interests for the mafia as possible via the auction, and beware of the police who will try to thwart those plans by all means necessary. A bidding game based on strategy and random events. Razzia is a well known and loved title throughout the world, it's his first touch screen device adaption.
Forum Thread: Reiner Knizia's Razzia – The Mafia Board Game – (by Bulkypix) [Universal]
---
The Room Two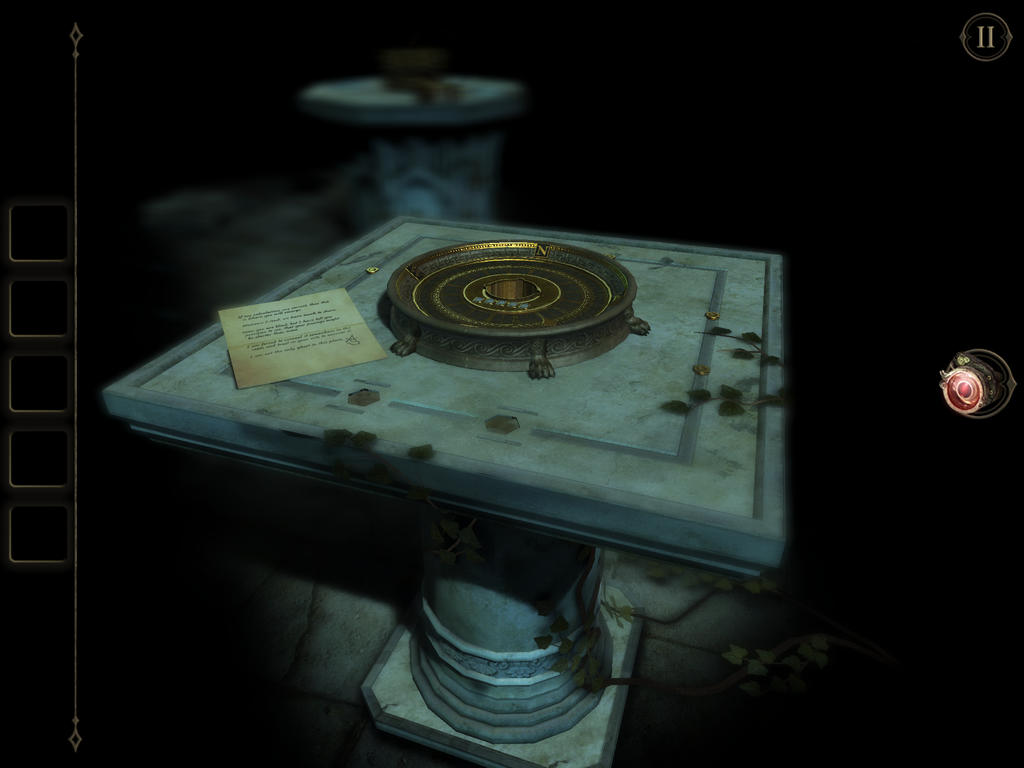 iTunes Description
Welcome to The Room Two, a physical puzzler, wrapped in a mystery game, inside a beautifully tactile 3D world. The much anticipated sequel to 'The Room', Apple's Game of the Year 2012 and recipient of a BAFTA award, is here at last. Follow a trail of cryptic letters from an enigmatic scientist known only as "AS" into a compelling world of mystery and exploration.
Forum Thread: The Room Two – (by Fireproof Games)
---
Ski Safari: Adventure Time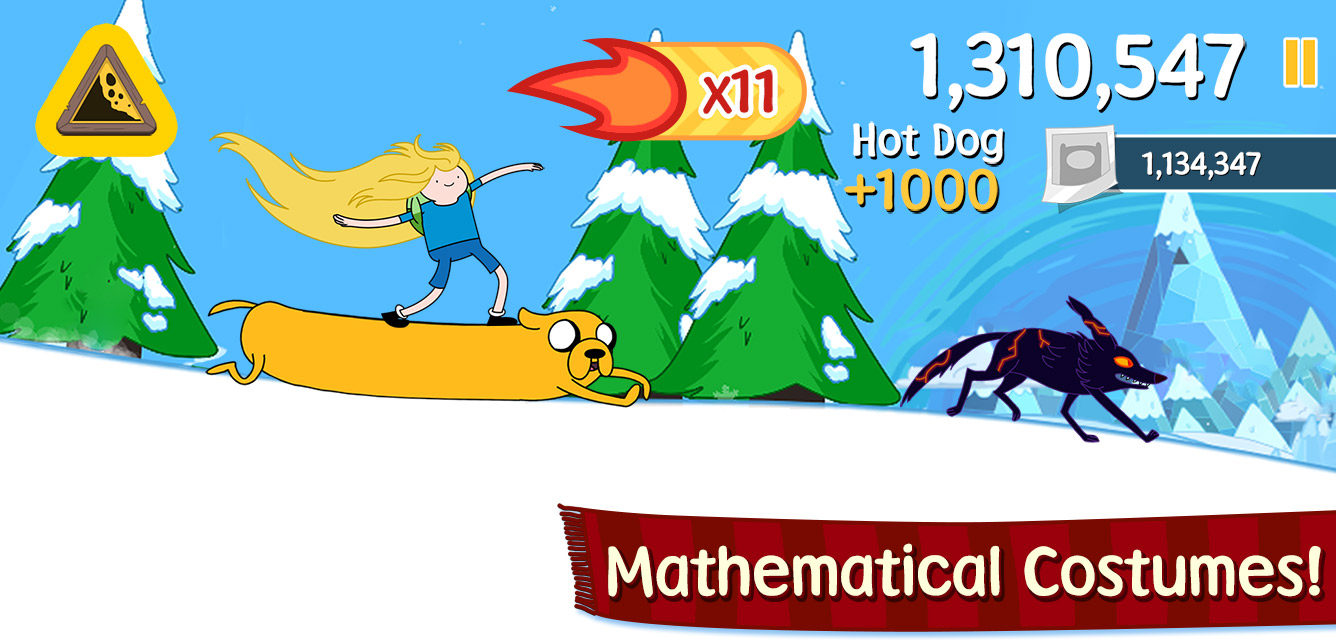 iTunes Description
Adventure Time meets Ski Safari! Shred the slopes of Ooo with Finn and his friends in this endlessly fun downhill adventure. SKI WITH YOUR BUTT Slide your way through Ice Kingdom, Candy Kingdom, and the Mystery Mountains to outrun a relentless avalanche! MATHEMATICAL COSTUMES Dress Finn up like a zombie, put on his pajamas, go as Prince Hotbod, and more! Check out the shop for boosts, upgrades, and vehicles. GRAB YOUR FRIENDS Hitch a ride with Jake, LSP, Marceline, Princess Bubblegum, Rainicorn, Ice King, Gunter, and many more! STUNT IT UP Perform flippin' awesome tricks and ride wild animals to build up your combo meter! The fun will never end! It's SKI SAFARI ADVENTURE TIME!
Forum Thread: Ski safari: Adventure Time – Turner Broadcasting System [NZ] Universal
---
Solisqr
iTunes Description
Solisqr is a minimalist and stylish board game and puzzle. Based on the classic one player board game of peg solitaire, the aim is to eliminate squares on the board to leave only one in the central position. Play a relaxing game or against the clock.
Forum Thread: Solisqr – (by Parachuting Frog)[Universal]
---
Starborn Anarkist
iTunes Description
One man's junk is another man's galactic battleship… In this addictive arcade-style twin stick space shooter, you (a disgruntled waste collector) salvage the debris from each round of your destructive rampage to piece by piece transform your humble space-garbage-truck into a starship worthy of your cause. Build increasingly better ships to unleash powerful weapons and gadgetry — lasers, giant ball-and-chains, anti-gravity orbs, heat seeking missiles, magnets, freeze rays and more — against endless waves of enemies and huge, modular bosses. You'll never survive. But if you're going down, you're taking as many of them with you as you can. See how long you can continue the anarchy!
Forum Thread: Starborn Anarkist – (by ZeMind Game Studio Ltd)[Universal]
---
Super Zombie Slots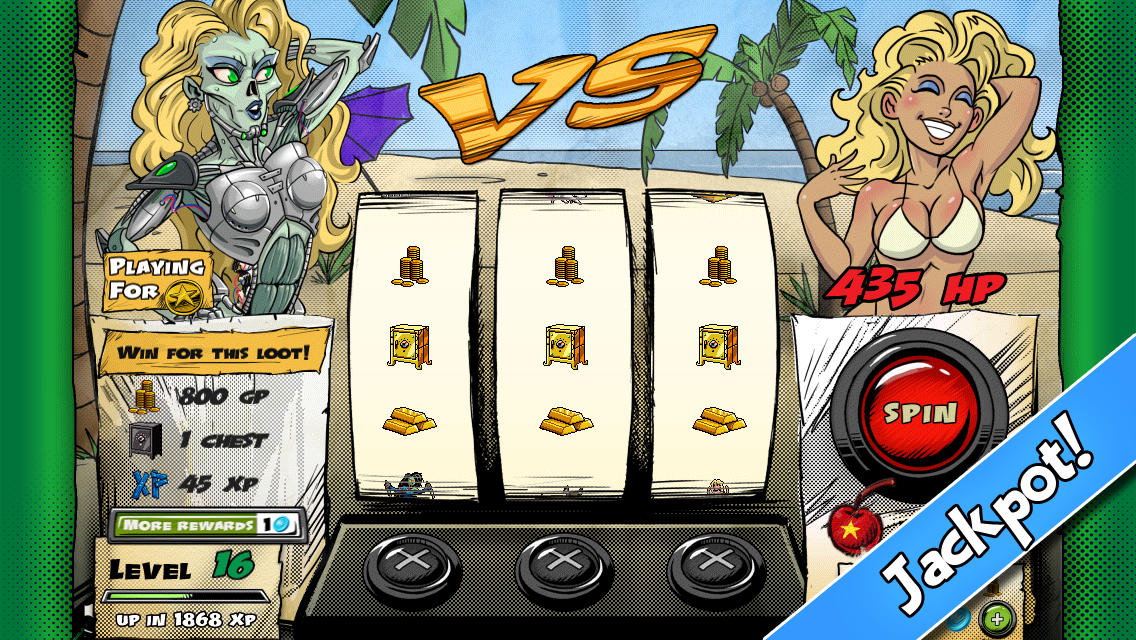 iTunes Description
The most unique slots experience on the App Store: You won't find another slots game like this one!
Forum Thread: Super Zombie Slots – (by Productions Multimage Inc.) [Universal]