Don't adjust that dial, this is in fact an "Out Now" post on a Tuesday night. This would normally be a post on Wednesday night as scheduled "Thursday" releases go live in the US App Store and around the world, but this Thursday is Thanksgiving so it's shaping up to be sort of an odd release week. There were a ton of games released today, and the list below should all be available in the US store as of now. However, we know that a number of games are actually sticking to the normal schedule too, so look for another one of these posts tomorrow with whatever else is coming out.
---
Adventure Town
iTunes Description
HEROES WANTED! Our once magnificent town has been destroyed by terrifying monsters and bone-chilling beasts! Please help us return our town to its former glory, and we will reward you handsomely. Place tempting new shops and houses in the town to attract mighty heroes in search of adventure, then customize the heroes and make them the greatest fighting legends in history! Only YOU can make our world great once more and save us from the evil forces of darkness!
Forum Thread: Adventure Town (by supersolid) [universal]
---
Anchorman 2: Scotchy Scotch Toss
iTunes Description
A game of deception, intrigue and ice. Hello friends, legendary anchorman Ron Burgundy here to describe the greatest app in the history of western civilization, "Scotchy Scotch Toss." This mobile game, which I personally developed, combines my two favorite things: Scotch, and playful exchanges with total strangers. Simply toss ice cubes into my glass of Scotch and I'll offer neighborly encouragement. OR, miss your shot and I'll flog you like a petulant mule. Either way you're going to hear about it!
Forum Thread: Anchorman 2: Scotchy Scotch Toss – (by Paramount Digital Entertainment)[Universal]
---
Clash of the Damned
iTunes Description
Smashing RPG fighting saga about the never-ending bloody battle between immortal Vampires and Werewolves. Become the legendary master of the sword and lead your people to victory in this free online adventure!
Forum Thread: Clash of the Damned – (by Creative Mobile Games)[Universal]
---
Darklings
iTunes Description
Darklings is an endless survival game you fight through magical worlds where there is a battle between light and dark. Darklings stole all the stars from the world which is an essence of light and brought Darkness. Our avatar which is a face of light, "Lum", tries to save the world by purging the darklings and retrieve the stars. Play as the face of light, Lum, only piece of hope left on the universe, and purge all the Darklings to their pits, and begin to save the world!
Forum Thread: Darklings by MildMania (Universal)
---
Fantasy Kingdom Defense
iTunes Description
Your kingdom is under attack. The Evil Lord is throwing his army of demons at the gates of your castle, and only you can stop him! Take command of an elite unit of elf archers, sword-wielding knights, powerful mages and fire-breathing dragons in this epic new swords-and-sorcery defense game. Featuring two different game modes and more than 20 levels, Fantasy Kingdom Defense is entirely free to play and offers a wealth of achievements, awards, and exciting close-quarters strategic combat.
Forum Thread: Fantasy Kingdom Defense by Tequila Games
---
Gary Chalk's Gun Dogs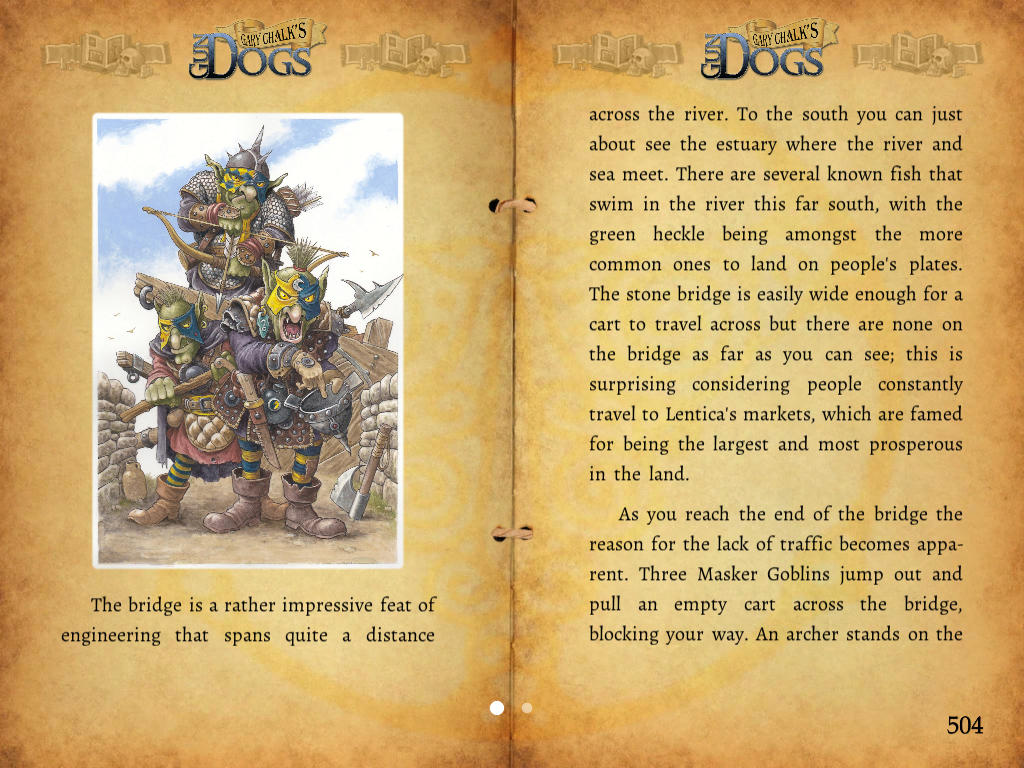 iTunes Description
Tin Man Games presents Gary Chalk's Gun Dogs, a gamebook with art by the legendary illustrator Gary Chalk, famed for his work on the legendary Lone Wolf series. Co-creating Gun Dogs is Jamie Wallis of Greywood Publishing. You have been charged with treason against the Empire and placed on death row. The Emperor offers you a choice: die a slow and humiliating death or serve as a Gun Dog, a soldier assigned impossible missions and tethered by a magical collar. The collar will choke you to death if you disobey your mission orders. You will be sent where an army cannot go and an angel would fear to tread. You are expendable. You are a Gun Dog.
Forum Thread: Gary Chalk's Gun Dogs – (by Tin Man Games) [Universal]
---
Icycle: On Thin Ice
iTunes Description
Help Dennis find love in an icy world that's not as frozen as it first seems. Ride through collapsing cities and fairgrounds, hop over dormant battlefields and explosive wedding cakes, float down dark ravines, through hostile shopping centres and over a skyline of legs, while poor Dennis is teased and taunted to the fringe of despair.
Forum Thread: Icycle: On Thin Ice By Chillingo Ltd (Universal)
---
The Inner World
iTunes Description
Robert is a novice, a bit clueless, but with a heart of gold. He lives a peaceful life as a court musician in Asposia's largest wind monastery. Contrary to the laws of physics, Asposia is an enormous, hollow space surrounded by an infinite expanse of earth. The world's air is provided through three wind fountains, but as one wind fountain after the other petered out and the wind gods came to Asposia, all of the sudden Robert found him in the middle of a whirlwind. Together with the help of the mysterious thief Laura, his best intentions and no clue whatsoever, Robert sets off on his adventure to discover the secret of the wind's disappearance. Will the young adventurer be able to save his world? And what are Laura´s secret intentions…?
Forum Thread: The Inner World By Headup Games GmbH & Co KG (Universal)
---
Jetbee – Ready, Set… GO!
iTunes Description
In JetBee, players compete in go-up races, controlling Bimmy, a bee with a jetpack. You can play alone or against up to eight participants in more than 20 courses on wild multiplayer modes! Get your rivals out of your way catching and using special items placed on the courses: Speed boost flowers, poison grenades, M'Fly the bodyguard fly,… Wanna take a break of racing? Design your own home and share it with your friends, visit their houses, rate them, play special challenges and get special prizes!
Forum Thread: Jetbee – Ready, set… GO ! – (by Bulkypix) [Universal]
---
Max Blaster
iTunes Description
Max Blaster is a fast paced shooter where the only rule is, shoot everything! Play as Max in his quest to defeat the baddies! Max Blaster is the new arcade/action space shooter game from PJFX.
Forum Thread: Max Blaster – (by Paul Jewell)[Universal]
---
Muffy Boy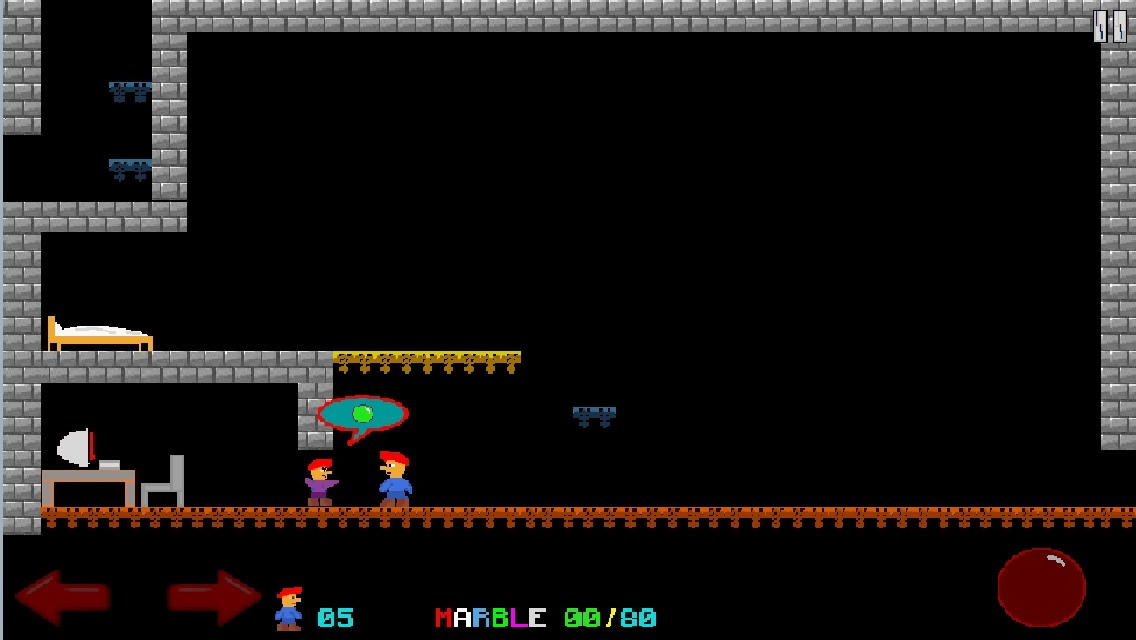 iTunes Description
MUFFY BOY is an arcade platform game. History: Roby kid has lost all Marbles,you must collect all 80 Marbles,and Roby leave your computer. This is the next version of Lazy Caverns.
Forum Thread: Muffy Boy – (by Mustafa sayman)[Universal]
---
The Mysterious Cities of Gold: Secret Paths
iTunes Description
Play Esteban, Zia and Tao through numerous tricky levels full of puzzles, traps and infiltration phases in a wide variety of diverse gorgeous settings. Explore every nook and cranny of China, and escape Zarès' hostile men, searching for the local City of Gold. Faithful to the story-line and art style of the famous Mysterious Cities of Gold anime cartoon, Secret Paths lets you dig deep in this wonderful cross-media universe. You get to play with all the main characters, and each hero has his own set of qualities that you will need to use smartly when approaching the different challenges. Pick between them wisely – Their personality matters!
Forum Thread: The Mysterious Cities of Gold: Secret Paths – (by Ynnis Interactive) [Universal]
---
Queen of Rage
iTunes Description
In a far away world, Lady Murdera ruled as Queen of the kingdom, or least she thought she was until magic mirrors started appearing all over! To her horror she realizes that these are no ordinary mirrors: A person can walk through them! On the other side awaits The Dark Lord Mordrokk's army, and they are planning to invade! She could go back and send her knights to fight them, but a war would cost thousands of lives, so she decides to take Mordrokk down herself! She needs YOU to help her! Together you'll fight the Evil forces of Evil, with wits, cunning, and OVER 40 LEVELS of Super Kinetic platforming action! Escape to the magic world of Terright, A world filled with Darkness, Dragons, and Danger! A world where YOU are the Hero! You'll be whisked across the Endless Fields, fight bad guys in the Sunshine Forest, free the Twilight Village from Death Reaper, and face The Master of All Evil in an epic showdown!
Forum Thread: Queen Of Rage (by COVCOMM) [Universal]
---
Rabbit Hole 3D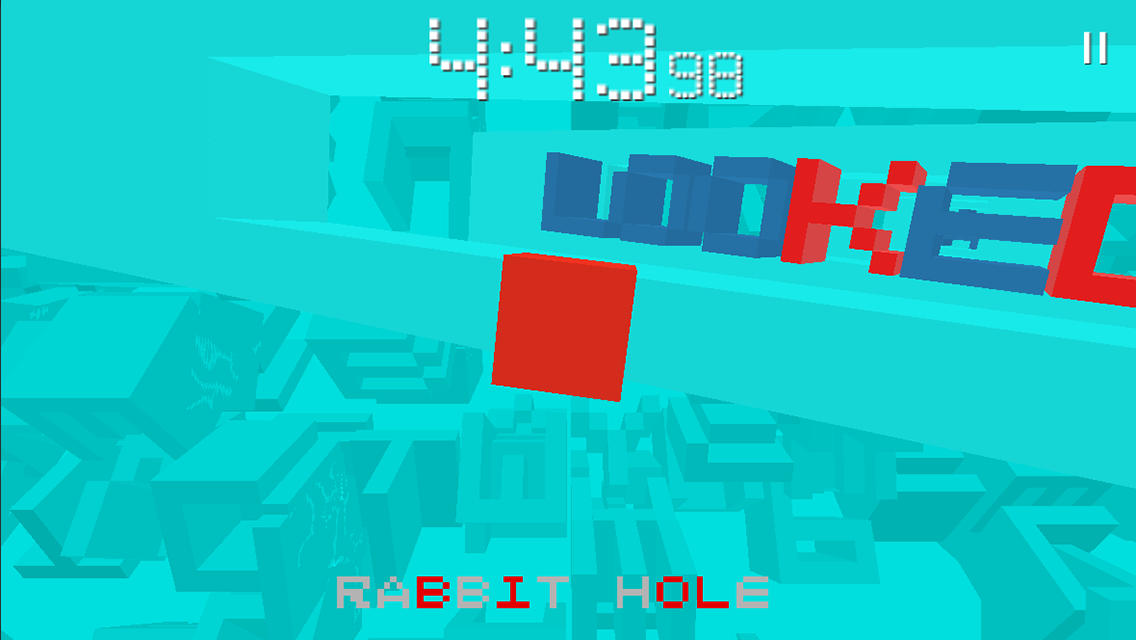 iTunes Description
RABBIT HOLE is a fast-paced, minimal arcade game where you have to move fast to dodge speed words of an audiobook, 'Alice's Adventures in Wonderland'. With merciless difficulty and extremely beautiful retro chip tune soundtrack, RABBIT HOLE is insanely addictive.
Forum Thread: Rabbit Hole 3D – (by DA SOM JEON)[Universal]
---
Sand Flame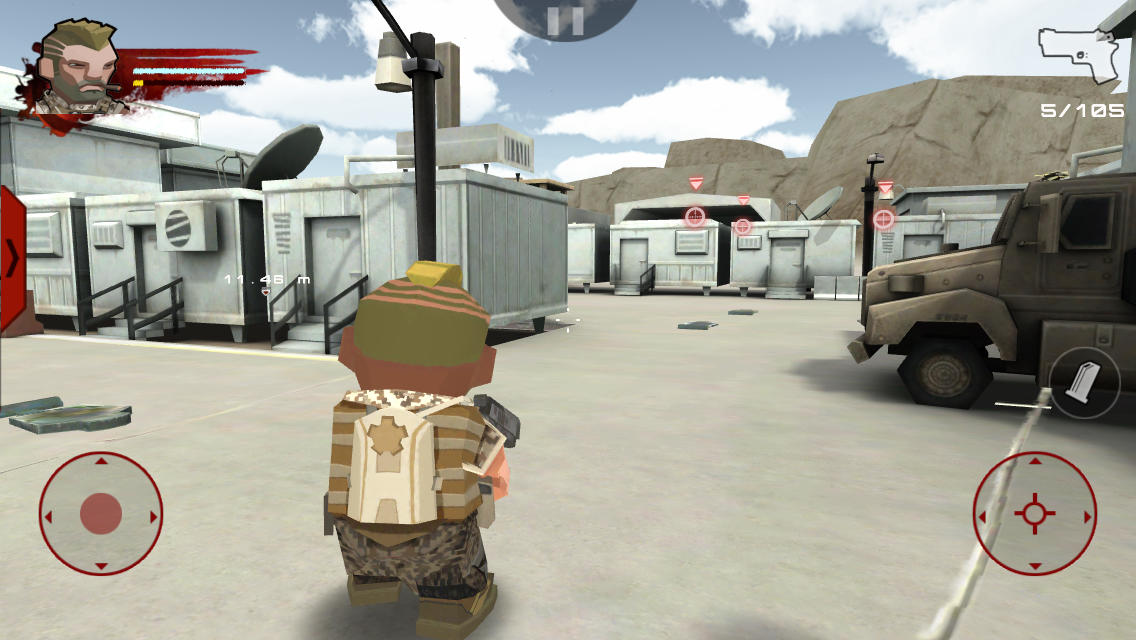 iTunes Description
Sand Flame is a third person RPG shooting game on iOS platform. The story tells how the US special forces search for terrorist in a different style. Cool and stylish American cartoon concept and full screen of 3D game graphics, the TRS+RPG game form restores the real war experience to players. It tells us the horrors of war in black humor way and everyone should cherish the theme of peace. Each level has its own lineup, AI monster and multiple BOSS challenges which give players TPS experience. The special level provides chasing game and featured gamble game.
Forum Thread: Sand Flame By Yunchun Cang (Universal)