Wow, it's turned out to be a pretty insane week for new releases. Some highly-anticipated heavy hitters like Rayman Fiesta Run, Tiny Death Star and Ace Patrol: Pacific Skies are finally upon us. The quirky virtual pet/ninja simulator Clumsy Ninja, which made an appearance at the unveiling of the iPhone 5 and then basically disappeared, is now available and actually quite cool. The second part of my favorite digital gamebook Sorcery! has me excited, and there's even a game about grooming facial hair while warding off stray cows. Finally, the arcade football game Football Heroes is releasing a bit later tonight at midnight PST, so don't forget about that either.
Update: Still waiting for Tiny Death Star and Clumsy Ninja to show up. We'll keep you posted.
---
Blocky Roads
iTunes Description
Jump into your car and discover green hills, snowy mountains and desert dunes in this unique blocky adventure! The hurricane ripped your farm apart and scattered it around the Globe. Collect the missing parts to restore the farm to its former glory! Choose one of the 9 cars or build your own block by block!
Forum Thread: Blocky Roads – (by Dogbyte Games Kft.) [Universal]
---
Clumsy Ninja
iTunes Description
Meet Clumsy Ninja, the most hapless ninja ever to grace a touchscreen! Train him, throw him, tickle him, and even tie balloons to him. Everything you do will make Clumsy Ninja more skilful, and help him find his missing friend, Kira. Clumsy Ninja is the next generation of interactive characters! He can sense, feel, move, and react uniquely every time. Prepare to be amazed…oh, and please take good care of him!
Forum Thread: Clumsy Ninja – (by NaturalMotion) [Universal]
---
Debonair Facial Hair
iTunes Description
Take the role of an apprentice barber training under the supervision of the legendary stylist Mr Montgomery in his barber shop Debonair Facial Hair. Style the moustaches of the rather eccentric residents of Stashton Upon Sea in your quest to gain the elusive title of Moustache Maestro!
Forum Thread: Debonair Facial Hair – (by Hunted Cow Studios Ltd.) [Universal]
---
Dwice
iTunes Description
Enjoy the vintage taste of a real arcade in the modern era multi touch glass! Dwice™ is the second game in the series designed by Mr. Tetris – Alexey Pajitnov exclusively for mobile devices. Simple and original gameplay is based upon the newest features of multi touch mobiles. Exclusive version is designed and developed right for your iOS device.
Forum Thread: Dwice – (by ANDREY NOVIKOV) [Universal]
---
Extreme Bike Trip (Update: Confirmed in our forums that this is just a soft launch, and worldwide release will happen later this month.)
iTunes Description
Introducing Extreme Bike Trip with multiplayer races! The much awaited new entry in the Extreme Road Trip series! It's time to take your bike off the road, customize your rider and race against your friends in the new Multiplayer Race mode! Choose your favorite bike, from a collection of scooters, dirt bikes, cruisers and speed bikes! Customize your ride with paint jobs and use all-new power-ups to achieve the best scores!
Forum Thread: Extreme Bike Trip – (by Roofdog Games) [Universal]
---
LEGO Lord of the Rings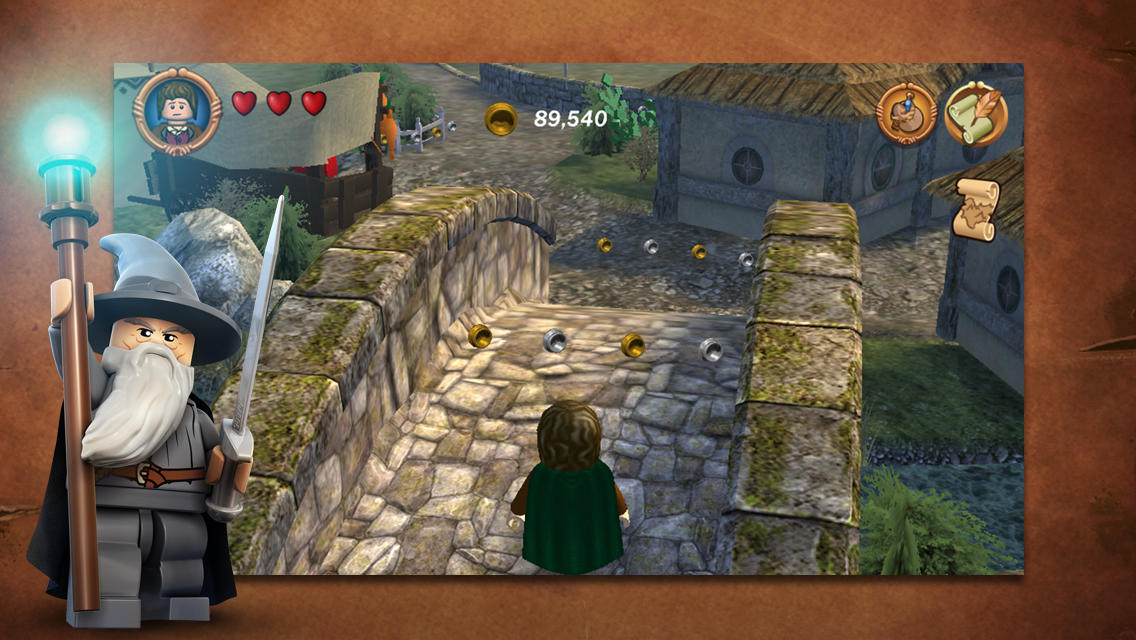 iTunes Description
Follow the epic storylines of the original The Lord of the Rings trilogy reimagined with the humor and endless variety of LEGO gameplay. Relive the legend of The Fellowship of the Ring, The Two Towers, and The Return of the King through LEGO minifigures, as they explore wonders and solve timeless riddles.
Forum Thread: LEGO Lord of the rings (Universal app By Warner bros)
---
Meltdown
iTunes Description
Become the most skilled soldier and get the best upgrades. Choose your weapons, buckle up and start your mission. You need to get rid of all the different robots. Enemies have different combat styles and gear. Each enemy has it's own special AI, adapt to them. Meltdown is an intense arcade-shooter game. Clear all the levels and survive in the Arenas!
Forum Thread: Meltdown© – (by Bulkypix) [Universal]
---
Miner Problem
iTunes Description
Cave-ins and collapses are a common occurrence in the mines and you must run, jump, duck, and dodge your way to wealth! Avoid bats, pitfalls, and poorly placed spike traps and make it out with as much gold as your pockets can carry with easy to master controls. Running can be so tiring, so grab a jetpack to fly across the caverns, a hoverboard to drift over traps, or a giant robot to crush and blast anything in your path!
Forum Thread: Miner Problem – (by Everplay) [Universal]
---
Monsters Rising
iTunes Description
Be the Monster! In this 3D action-strategy game, collect, upgrade and control your monsters directly, as gesture-driven gameplay is taken to all-new heights. Play as Mad Yama's Hordes, a group of monsters based on Chinese mythology, and begin the campaign to take over the world! Monsters Rising sets the stage for a worldwide war between Monsters! A mysteriously powerful meteor shower is drawing mythical monsters from around the world out of the shadows. Play as the monsters as each faction competes for control of the Earth. Wipe out the humans and any monsters that oppose you!
Forum Thread: Monsters Rising – (by Nine Tail Studios) [Universal]
---
Octagon
iTunes Description
Octagon is a minimal arcade game where you have to move fast or be left behind. As the floor moves beneath you, spin your world around to dodge speed bumps. Flip upside-down to avoid holes, surf on top of the Octagon—whatever you can do to survive. An energizing soundtrack by Sqeepo and psychedelic color bursts keep you in the zone on your race to the finish. But with each round over after just 60 seconds, only super-fast reflexes will beat this very challenging game.
Forum Thread: Octagon – (by Lukas Korba) [Universal]
---
Pure Pinball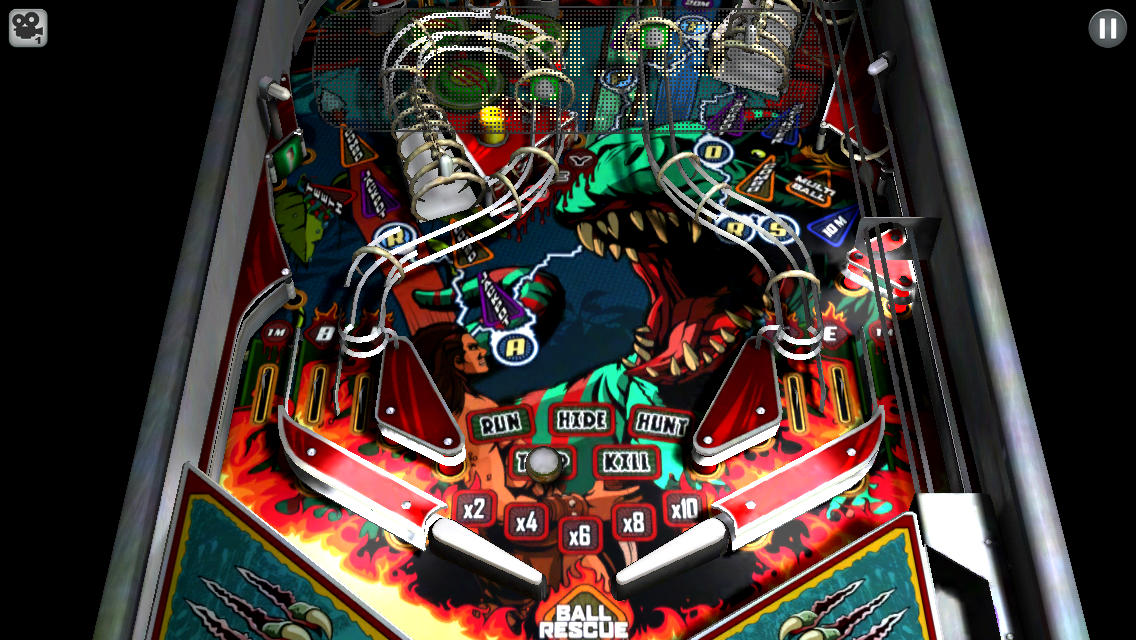 iTunes Description
Introduced on PC and Xbox in 2003/2004, Pure Pinball is the definitive brand in virtual arcade pinball, admired for fun table design, responsive controls, exceptional graphics and realistic ball movement. To celebrate its 10 year anniversary, a new table – T-Rex Savage – has been created, pitting you as a savage dinosaur hunter during the Age of Reptiles. Jam-packed with nerve-racking game modes, special rewards and a daring multiball mode, Pure Pinball: T-Rex Savage lets you experience a slice of steel ball magic, not unlike real-life pinball. All you need is crazy-mad flipper fingers, a decent war-cry, and the attitude to play a mean game. The hunt is on!
Forum Thread: Pure Pinball™ by Legendo Entertainment (Universal)
---
Rayman Fiesta Run
iTunes Description
Join legendary platforming hero Rayman for a new adventure on your favorite mobile device! If you enjoyed Rayman Jungle Run, winner of the App Store's BEST of 2012, you will love Rayman Fiesta Run and its new wacky Fiesta world! Lunge for cocktail umbrellas, leap on limes and punch those piñatas…the sky's the limit!
Forum Thread: Rayman Fiesta Run – (by Ubisoft) [Universal]
---
Sid Meier's Ace Patrol: Pacific Skies
iTunes Description
Take flight over the treacherous Pacific waters where ace pilots redefine historic World War II battles! Skillfully pilot the most iconic American and Japanese fighter planes of the Pacific War while representing the Army or Navy. Upgrade your fighters and promote your leading pilots so they master new skills needed to ambush an enemy VIP, rescue POW pilots or torpedo bomb enemy targets! Can you turn the tide of war? Or will you go down in flames to an enemy ace?
Forum Thread: Sid Meier's Ace Patrol: Pacific Skies
---
Sorcery! 2
iTunes Description
Kharé is brimming with things to do and creatures to meet. Visit the Festival of Thieves, battle a ghost, escape from slavers, gamble your fortune at the Halls of Vlada, drink at the tavern, worship strange Gods, and much much more. Will you uncover the secrets of the city, overthrow the Council, destroy an invading army, or leave Kharé to burn? From legendary designer Steve Jackson, co-founder of Lionhead Studios (with Peter Molyneux), and Fighting Fantasy and Games Workshop (with Ian Livingstone); and inkle. The app uses inklewriter technology to tell your journey in real-time, shaping the story around your choices. The text itself changes based on how you play and what you do. In combat, the action is description on the fly based on how you play.
Forum Thread: Sorcery! 2 – (by inkle) [Universal]
---
Star Wars: Tiny Death Star
iTunes Description
From Disney Mobile, in partnership with LucasArts and NimbleBit, the makers of Tiny Tower, comes an all-new mobile game about everyone's favorite space station, STAR WARS™: TINY DEATH STAR™! Amidst a civil war in a galaxy far, far away, the Emperor is building a Death Star level by level, and he needs your help. Intergalactic war is expensive, and space stations are, too. Do you have any idea how much it costs to build one the size of a moon? Live life on the dark side, and join Emperor Palpatine and Darth Vader on a mission to attract Galactic bitizens, run intergalactic businesses, and build an all-new Death Star! With that hard-earned money, fund the Empire's evil schemes to defeat the Rebels and conquer the galaxy once and for all!
Forum Thread: Tiny Death Star (Universal App by Lucasarts)
---
Striker Soccer 2
iTunes Description
Take to the pitch in Striker Soccer 2, the sequel to the hugely popular Striker Soccer. Create your own team of star players and lead them to glory as you show off your skills on the big stage. Featuring classic soccer gameplay, accessible to players of all abilities, Striker Soccer 2 is a blast!
Forum Thread: Striker Soccer 2 – (by Chillingo Ltd) [Universal]