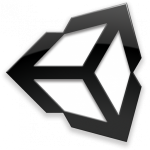 Some big news just hit Unity's blog this morning, Unity and Microsoft have come to an agreement that's going to allow for a Unity add-on that will let developers deploy their Unity projects to the Xbox One in addition to all the other platforms the Unity 3D engine runs on.
This could potentially be a pretty big deal for Unity, independent developers, and gamers everywhere regardless of what platform you're gaming on. Unity has been picking up steam for years now, and it would make sense that Unity deployment being available for the Xbox One essentially at the time of the console launch might result in even more next generation projects built inside of the Unity engine.
The hope here, is that because Unity's strong suit is building a game once then deploying it to every platform under the sun, there's potential for way more console ports of games like XCOM: Enemy Unknown ($9.99) or Knights of the Old Republic ($9.99) on the App Store- Particularly as Apple releases new hardware year after year, incrementally closing the performance gap between handhelds and consoles.