In a recent interview with CNBC, skateboarding and video game icon Tony Hawk revealed that he would like to make a game for mobile devices. Speaking about the change in the gaming landscape since mobile devices like smartphones and tablets have become prominent, Hawk states "You just have to adapt and you have to realize where people are going to actually play their games." He continues, "It used to just be Nintendo and PlayStation, and now it's all kind of devices. So you've got to learn to adapt what you know from the technology into those areas…I've been wanting to do a mobile game for a long time."
Tony Hawk had been an icon in the skateboarding world since the '80s, but it wasn't until the first release of Tony Hawk's Pro Skater on PlayStation in 1999 that he became an icon in the video game world as well. Tony Hawk's Pro Skater expertly blended the acrobatic maneuvers of skateboarding with the combo and high-score chasing that appeals to gamers, creating an experience that appealed to lovers of both worlds. The Pro Skater series has been an incredible success, spanning sixteen different games, though it's faltered in recent years.
One of the best games in the series, Tony Hawk's Pro Skater 2 ($1.99), was ported to iOS back in April of 2010. Despite some virtual button weirdness, the touchscreen port was surprisingly fun, but sadly it's been basically ignored by Activision ever since in regards to updates, new features, or even basic iOS compatibility.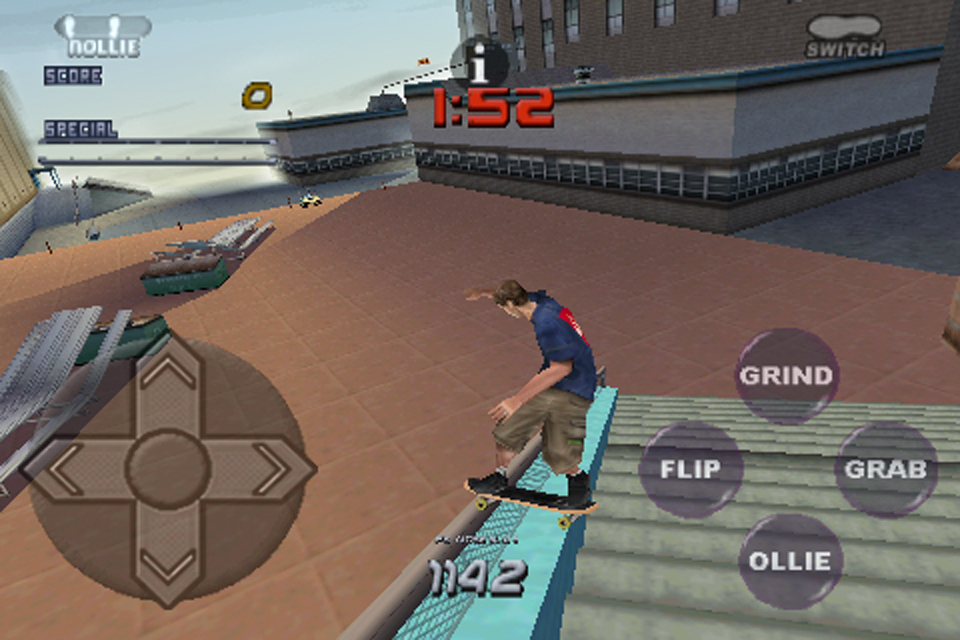 That "The Birdman" is interested in mobile games isn't a surprise. You may recall that we talked to Tony Hawk back at GDC last year and learned that it was actually his influence that finally brought Tony Hawk's Pro Skater 2 to iOS in official form. The port of THPS 2 originally started out as an unofficial fan project, but after Tony caught wind of the (now removed) video showing just how well the game ran on an iPhone, he used his Birdman powers to sway Activision into officially porting it. Tony also told us that his kids love gaming on smartphones and tablets, and that with his hectic traveling schedule, mobile devices were typically the only way he'd have time to play games himself.
While I'd love to see some more ports of old Tony Hawk games on iOS, or heck, even just an update to bring THPS 2 up to standard, I'd love to see an original mobile game even more. The touchscreen of iOS devices offers too many unique opportunities to do cool things with a skateboarding game, as evidenced by games like True Skate ($1.99) and Touchgrind ($4.99). Combine that with the expertise and brand power of the Tony Hawk series and we could have something really special. C'mon Birdman, make it happen.
[CNBC via Game Informer]