Crescent Moon's epic open world RPG Ravensword: Shadowlands ($6.99) has just received its biggest update ever, and to celebrate it's also on sale for its lowest price ever at just 99¢. Shadowlands originally launched back in December of last year, and is the sequel to the original Ravensword ($2.99) which ushered in a new era of mobile open world games when it was released way back in 2009. Ravensword: Shadowlands expanded upon just about everything over the original, from better visuals to an even larger open world to explore and much more. We were quite impressed with it in our review.
However, besides a fairly minor update back in January, Shadowlands has not seen much love in the months following release. Today's update changes that by adding an entire new area to explore called the Realm of the Ancients. Here you'll find new enemies to fight and a brand new boss encounter with a Werewolf. There's also a new rune, called the Rune of Darkness, which will literally scare your enemies away when equipped. There's a definite scary vibe to this update, which makes sense as tomorrow is Halloween.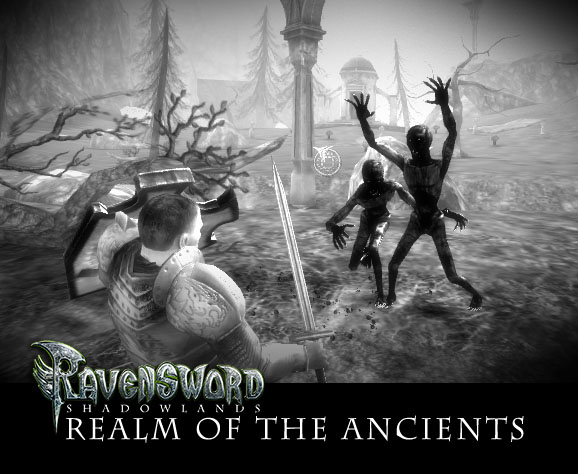 The new update also adds fixes and optimizations, especially for older devices. However, one thing to note is that the update is iOS 7 only, so you'll need to be running the latest version of Apple's software in order to get the new content. If you've played Ravensword: Shadowlands to death over the past year, the new Realm of the Ancients update is a great reason to dive back in. I know that's what I'll be doing this afternoon. Check it out, and join in on the discussion in our forums to let people know what you think.