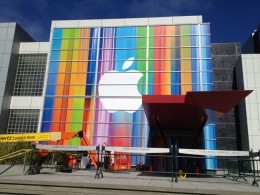 The Apple rumor scene is a funny beast, as we need to surround all of these pseudo-announcement with "maybe" and "might" caveats, but we might be looking at October 22nd as the date that Apple unveils new iPads, iOS 7 game controllers, and everything else we've known has been in the pipeline but hasn't materialized yet- Like updated Retina MacBook Pros with Haswell processors.
Word comes from All Things D, which historically has had close to 100% accuracy on these kinds of things. The wildcard in my eyes is what Apple is going to focus on at this event, as there's so many possibilities that to cover them all it'd be an all-afternoon Keynote event.
Of course Apple is declining to comment, but, that's sort of what they do.