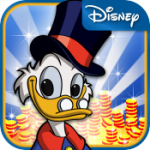 DuckTales Remastered just hit every major console and the PC platform, and it's pretty wonderful. With Capcom and WayForward teaming up, they were able to bring its classic retro goodness to new gamers everywhere, but with a new HD sheen on top of it.
So what better way to celebrate its release than a free to play Team Fortress style DuckTales arena shooter. Wait, what? Enter DuckTales: Scrooges Loot (Free).
Yep that's right — Scrooge's Loot is a third person arena shooter based off of the Team Fortress formula, pitting a bunch of ducks in mortal combat with one another in place of Spies and Heavys. But instead of knives and chainguns, these ducks will be blasting each other with plunger guns and spit balls as one of a few select classes. There's no real method to this madness, as the shoestring story is basically "Scrooge's gold (or should I say, "loot") has been stolen," and it's up to you and Launchpad to return it.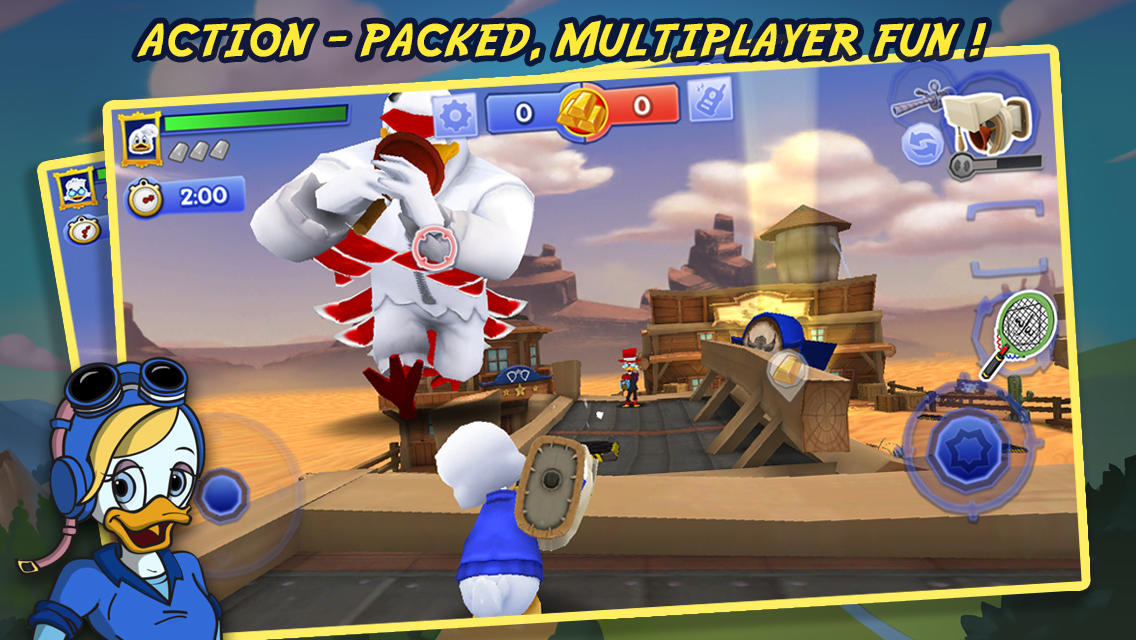 The game's wonderful tutorial will lead you through every facet of play, which includes a surprisingly responsive virtual control stick to move your character, and a "two in one" virtual button to fire your gun and aim. If you move anywhere on the screen outside of the buttons you can aim without firing, but most of the guns are designed in such a way where you can just do both at the same time without any major detriment to your performance.
It actually works, and considering the game's engine rarely has any hiccups, I was pretty taken aback at how well designed it was (especially if you're playing it on an iPad). If you want to select any other weapon, just tap the icon, and that's it. Since Loot limits you to a few weapons and items at maximum, you don't have to juggle through a cavalcade of options. But once you actually get into the thick of things, Scrooge's Loot feels like a very soulless Team Fortress, as you blast away enemies while grabbing gold and returning it to your base over and over, every single round.
Missions with offline NPCs help alleviate some of the monotony, but it's kept completely separate from the online matchmaking component, which is an odd choice. There are IAPs, but they're not poorly implemented, as you get the sense that actually playing the game will eventually let you unlock the good stuff — Call of Duty progression style.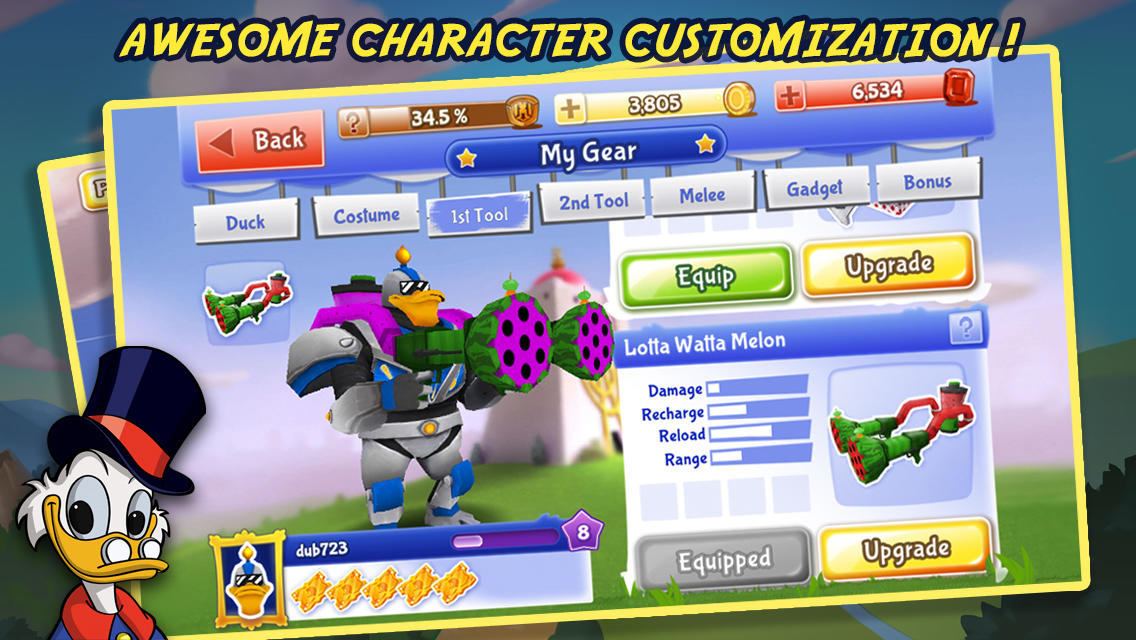 Timers are involved, and limit the amount of games you can jump into at any given moment. Unlike the fairly unobtrusive IAPs, the timers are actually pretty annoying, and prevent you from playing after a hotstreak, which can result in a quickly uninstalled app.
Scrooge's Loot has flashes of greatness on top of a very solid third-person control scheme. If timers were removed (or if the game was a premium price) and challenges were incorporated into the online multiplayer realm, I would have been playing it well into the next month. As it stands, give this cute, and fairly harmless shooter a try if you're itching for some competitive combat on your mobile device.