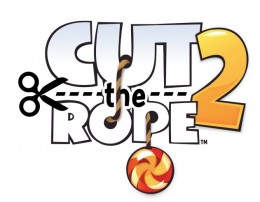 If you've been living under a rock for the past three years, there's a chance you might not have heard of the Cut the Rope series. Actually scratch that – even from under a rock it's pretty much guaranteed you're familiar with Om Nom and his candy-eating antics. Given the insane success of the Cut the Rope games, it's not surprising that a sequel is in the works, but just to make things official developer ZeptoLab has confirmed that, yes, Cut the Rope 2 is a real thing we'll be playing at some point this holiday season.
You could argue that Cut the Rope has already seen a sequel, and you'd sort of be right. The original Cut the Rope launched in October of 2010, and its success led to a follow-up title called Cut the Rope: Experiments in August of 2011. That game was similarly successful, and brought forth yet another spin-off called Cut the Rope: Time Travel, which hit in April of this year. Cut the Rope 2, however, is an actual true and proper sequel to the original, for whatever that's worth.
Unfortunately, this is the worst kind of new game announcement as it lacks any real details aside from the pretty logo you see above. However, Polygon quotes ZeptoLab's CEO Misha Lyalin as saying "Cut the Rope 2 is a massive step forward for the game. Amazing graphics, gameplay and characters drive a brand new experience that fans are going to love." Polygon also notes that Cut the Rope 2 will feature "new characters, tweaks to the gameplay mechanics, interactive environments and a brand new storyline." It sounds like it will be another winner in the Cut the Rope series, so keep an eye out for more details to be revealed soon.
[Polygon]