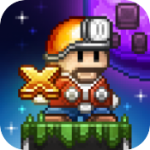 Late last month Pixbits launched Junk Jack X ($4.99), the sequel to their popular 2011 side-scrolling crafting game. As fans of the original Junk Jack are very aware of, Pixbits are no slouches when it comes to updating their games, and today the first of what I'm sure will be many updates to Junk Jack X has landed in the App Store. There is tons of various fixes, tweaks, and new features in this update, but it seems like the biggest benefit of this update is to address some of the griefing that's been taking place during the online multiplayer portion of the game.
Junk Jack X lets you connect via Game Center to play with friends cooperatively, or you can just match up to a random stranger to visit their world. Inevitably, players have already figured out ways to take advantage of innocent Junk Jack'ers just looking to have some wholesome fun. A popular form of griefing for players hosting an online session is to set up a trap for a visiting player which kills said player, dropping whatever loot they had in their inventory which the griefer then picks up for themselves. It's a cruel, cruel world we live in, I tell you.
The first way this is being addressed is with an option which completely disables dropping items upon death when visiting another person's world online. You might still be trapped and killed, but at least you won't get robbed on top of it. Another preventative measure is a 60-second window once you enter a world, either single or multiplayer, which prevents you from dropping any items after dying. Griefers will likely still find other ways to, well, grief unprepared players online as that's what bad eggs do on the Internet, but these changes are steps in the right direction to making the online portion of Junk Jack X enjoyable for everyone.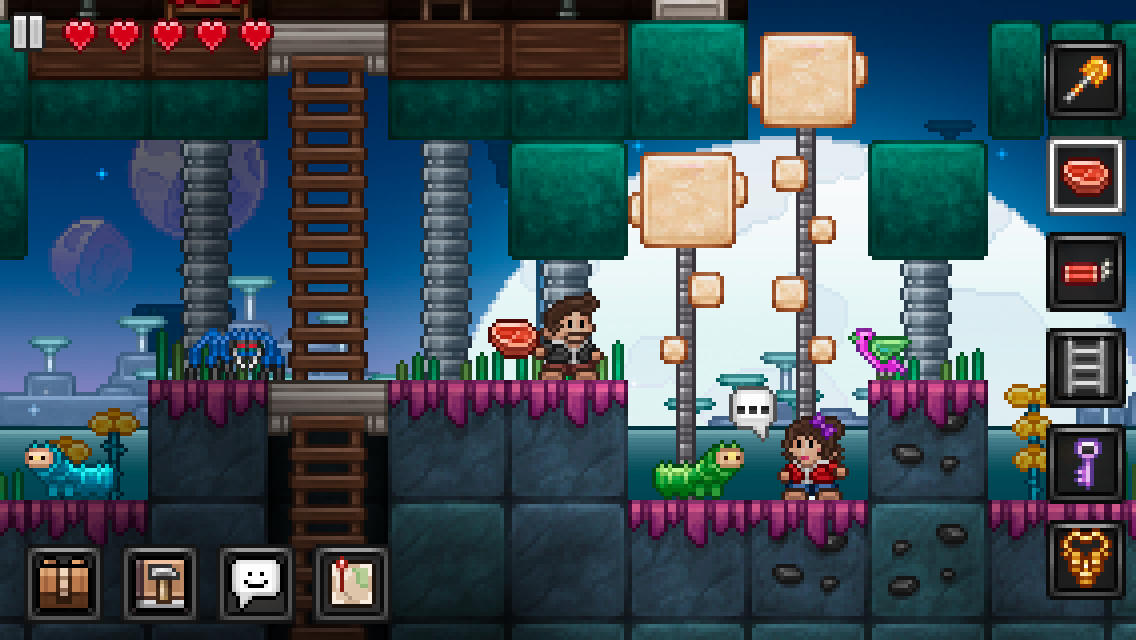 As I mentioned before, there are tons of other changes in this latest update, and you can check out the full list in the App Store description. Other noteworthy changes are a decrease in enemy spawning on planet Terra, as well as an increase in the availability of Iron. There's also now a low graphics setting for older devices with less RAM, and a fix for a rare but critical bug which could possibly delete your entire world. Junk Jack X is pretty outstanding already, and only stands to get better with this and future updates, so be sure to check it out.