It's Wednesday night again, and if you follow the iOS gaming scene then you know exactly what that means: tons of new games. Games that have been scheduled for release on Thursday have been launching in App Stores all across the world as their various time zones strike midnight, and for us here in the US that time is… now! For my money I think Zombie Highway: Driver's Ed might be the pick of the week, as it's a great spinoff of the original with some cool new ideas that will likely make it into the sequel sometime down the road. Also Giant Boulder of Death is from Adult Swim and Pik Pok, a team-up that always brings the goods, and Mecho Wars HD is a refreshed release of one of my favorite iOS turn-based strategy games.
---
2013: Infected Wars
iTunes Description
Are you ready to experience the most challenging action horror shooter in the App Store? Features the first ever full multiplayer co-op campaign for the iPad, iPhone, and iPod touch. Fight zombies and epic bosses with your friends through post-apocalyptic environments.
Forum Thread: 2013: Infected Wars – (by Action Mobile Games) [Universal]
---
Ancient Battle: Rome
iTunes Description
Designed from the ground up Ancient Battle: Rome gives a unique wargaming experience on iPhone and iPad. Use Roman legionaries, elephants, catapults, heavy and light cavalry, archers, slingers, fanatics and many other unit types to engage in classic battles.
Forum Thread: Ancient Battle: Rome – (by Hunted Cow Studios Ltd.) [Universal]
---
Battle Camp
iTunes Description
Dare to clash with rampaging dragons and fire-belching warthogs? Then join Battle Camp, a persistent virtual world filled with legendary monsters and ancient evils. To survive, train a fierce monster team and form a Troop with fellow Rangers. Then work together to crush raid bosses, wage Troop Wars and dominate in real-time PvP.
Forum Thread: Battle Camp – Massively Multiplayer – (by PennyPop)
---
Bombcats Special Edition
iTunes Description
Bombcats: Special Edition features the great gameplay of Bombcats but now with no IAP.

From Radiangames, the makers of Super Crossfire and Slydris, send in the Bombcats! Seven cute but volatile felines ready to explode into action to save their imprisoned furry friends. Ready your aim and fire these detonating kitties across the screen!
Forum Thread: Bombcats Special Edition – (by Chillingo Ltd) [Universal]
---
Cosmoplan : A Space Puzzle
iTunes Description
Try to reach unknown planets by dispatching the expiring components of your space ship just at the right time. But, plan your trip before the launch by carefully adjusting every angle between the components. There is no chance to make adjustments after the launch, but timing still remains important for dispatching. During the voyage to unknown, avoid other planets, meteors, electric decharges and make wisely use of orbits and worm holes.
Forum Thread: Cosmoplan : A Space Puzzle – (by Zbam) [Universal]
---
Fling Theory
iTunes Description
Bend your brain! In Fling Theory, players solve puzzles by manipulating physics and destroying obstacles. Your weapon? Electrons! Charge atoms so your newly created magnetic field can lead you to safety.

Use your brain power to solve complex puzzles and compare scores against a friend to see who will be the next Albert Einstein or Marie Curie.
Forum Thread: Fling Theory – (by Coding Jar Studios) [Universal]
---
Four Pics One Movie
iTunes Description
An epic movia trivia game, Can you guess what the names of all these great movies.
Includes over 100 levels, Amazing gameplay – Challenge your movie knowledge now!
Forum Thread: Four Pics One Movie – The Epic Movie Trivia Game
---
Giant Boulder of Death
iTunes Description
When a boulder holds a grudge, no one survives. Bowl your way down the mountain and destroy everything in your path. Crush villages, cars, yetis, golden cows, crush everything! From the creators of Robot Unicorn Attack 2 and Monsters Ate My Condo!
Forum Thread: Giant Boulder of Death – (by [adult swim] ) [Universal]
---
Mecho Wars HD
iTunes Description
Mecho Wars is a turn-based strategy game set in a fantastic world. Two factions are at war: the Winged Crusade and the Landians. Take control of either side in story-driven campaigns across multiple episodes. Or, take the fight online and face-off against other players!
Forum Thread: Mecho Wars HD – (by Luc Bernard) [Universal]
---
Rooms of Memory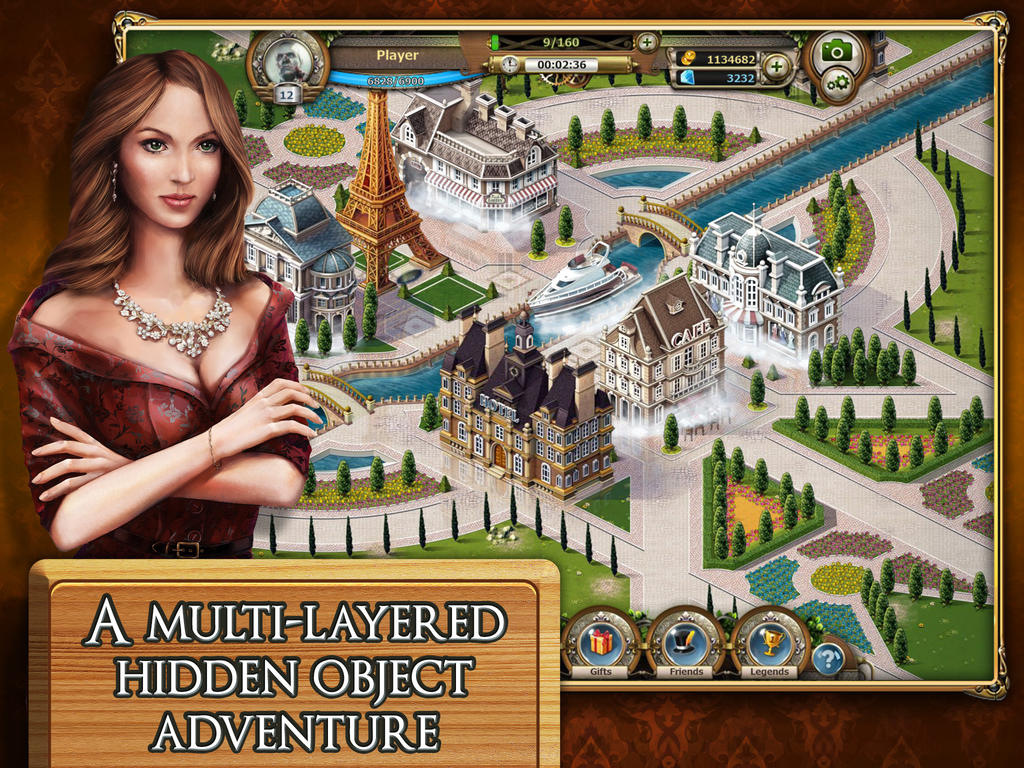 iTunes Description
Seek out the professor's trinkets and uncover the Bellows' family secret.

Explore the grounds of Bellows Manor after the professor mysteriously disappears. Piece together his scientific legacy to unravel the mysteries of his vanishing…and more!
Forum Thread: Rooms of Memory™ – (by Chillingo Ltd)
---
Star Wars Force Collection
iTunes Description
Star Wars fans rejoice! Take the Force with you wherever you go with the OFFICIAL Star Wars card game, STAR WARS FORCE COLLECTION!

Build a team of formidable heroes and use treasured blueprints to create squads of starfighters as you fight for control of the galaxy!
Create the ultimate formation and challenge your rivals in highly strategic battles. Gain fame and climb the ranks in the Jedi Order.

Just be careful in choosing your enemies and opponents. The Dark Side of the Force is strong…
Forum Thread: Star Wars Force Collection [Konami]
---
Zombie Highway: Driver's Ed
iTunes Description
Driver's Ed is a spinoff of Zombie Highway that puts your driving skills to the test.
Complete scored runs on a zombie filled driving course. Watch your skills improve and scores increase as you rack up cash to buy upgrades for your car and other gadgets!
String together epic combos of scrapes, kills and more! But, watch out! Mistakes like scraping a barrier that were once harmless will now end your combo and reduce your score.
Channel your skills to accomplish diverse objectives, or compete for the top score/combo/kills on Game Center!
Forum Thread: Zombie Highway: Driver's Ed – (by Auxbrain, Inc.) [Universal]
---
Zombie Typomaniac
iTunes Description
An entertaining take on the horror shooting genre, Zombie Typomaniac is a quick-play arcade game, which pitches a player's typing skills and quick reflexes against hordes of offbeat zombies.

In this compelling (spelling) test of nerves and skill, the player's goal is to rid the town of its zombie infestation once and for all. Help comes courtesy of a variety of bonus health and weapon drops, but when the horde is bearing down it's the player's fast fingers which bring the firepower.
Forum Thread: Zombie Typomaniac – (by Tagstar Publishing Ltd)