It's Wednesday night again, which for iOS games means it's that magical time of the week where all the games we posted about this morning are now available to download. Strap in for Asphalt, boys.
Asphalt 8: Airborne
iTunes Description:
The best iOS arcade racing game series reaches a new turning point! Perform dynamic, high-speed aerial stunts in an intense driving experience powered by a brand-new physics engine!
Forum Thread: Asphalt 8: Airborne – (by Gameloft) [Universal]

---
Ben 10 Slammers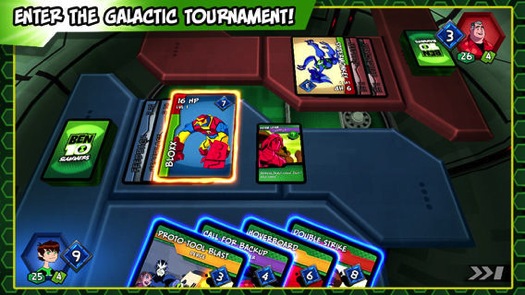 iTunes Description:
The Sumo Slammers company has launched a new card game called Ben 10 Slammers. Play as Ben Tennyson through story mode and fight against 24 different opponents, each with their own unique deck and strategy. Battle against friends and foes, both human and alien, in your quest to become the Galactic Champion.
Forum Thread: Ben 10 Slammers – (by Cartoon Network) [Universal]

---
ControlCraft 3
iTunes Description:
ControlCraft 3 is a fast paced action-strategy game. Command your troops to attack enemy control points. Utilize a wide range of troops and tactical abilities. During the heat of the battle, tactical decisions of when, where and how to attack will win or lose you the war.
Forum Thread: ControlCraft 3 – (by Cybernate) [Universal]

---
Grindcore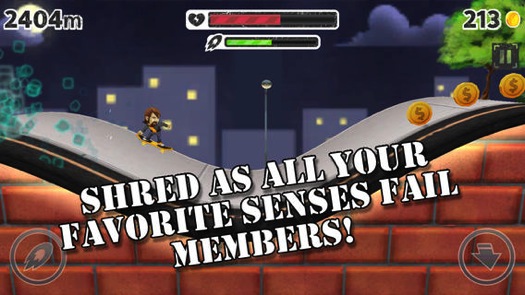 iTunes Description:
It's time to grab your board and hit the pavement with your favorite post-hardcore rock stars! Join Buddy, Matt, Dan and Zack and unleash your best tricks and sickest jumps in this skateboarding platformer that will always keep you trying to beat your highest score!
Forum Thread: Grindcore – (by Gamechanger World) [Universal]

---
Neon Connect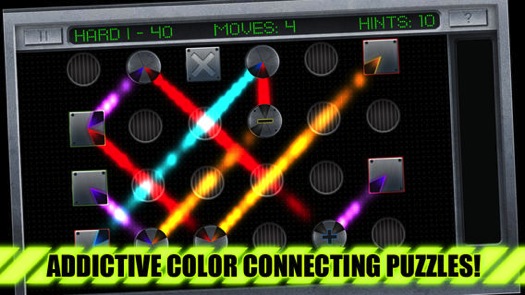 iTunes Description:
Neon Connect is a simple yet incredibly addictive neon themed color puzzle. Relax, match and connect the colored relays to create a neon flow but watch out for the tricky blockers and the perplexing color changing modifiers!
Forum Thread: Neon Connect – (by iCrave Studios)

---
Smash Bandits
iTunes Description:
From the makers of Smash Cops – crash through America in the craziest road race to hit the App Store. Power up to faster cars, get the edge with getaway gadgets and outrun the cops as you speed to the state line.
Forum Thread: Smash Bandits – (by Hutch Games Ltd) [Universal]

---
The Impossible Line
iTunes Description:
Take on the Impossible Line and put your skills to the test. Use your finger to draw a line on the chalkboard and reach the goal while avoiding the obstacles that vanish as soon as you touch the screen.
Forum Thread: The Impossible Line – (by Chillingo Ltd) [Universal]