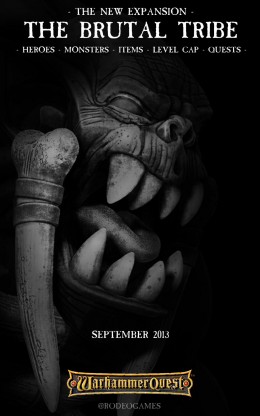 Have you played Warhammer Quest ($2.99) yet? If not, you really should check out our review and give the game a download. In a nutshell, it's tabletop Warhammer distilled into a easily approachable board game-like experience. Whether you simply enjoy turn-based tactics games, or have vaguely wanted to play Warhammer without dumping hundreds of dollars on figures, Warhammer Quest is great.
If you have played Warhammer Quest and are itching for more, you're in luck. Vaguely revealed on Twitter this morning is "The Brutal Tribe" expansion. All we know is what you can see in the image here, but, it seems like standard expansion fair filled with new dudes to play as, new bad guys to fight, new items to collect, new quests to complete, and an increased level cap.
This is all coming next month, so stay tuned for whatever additional details we can secure before then.