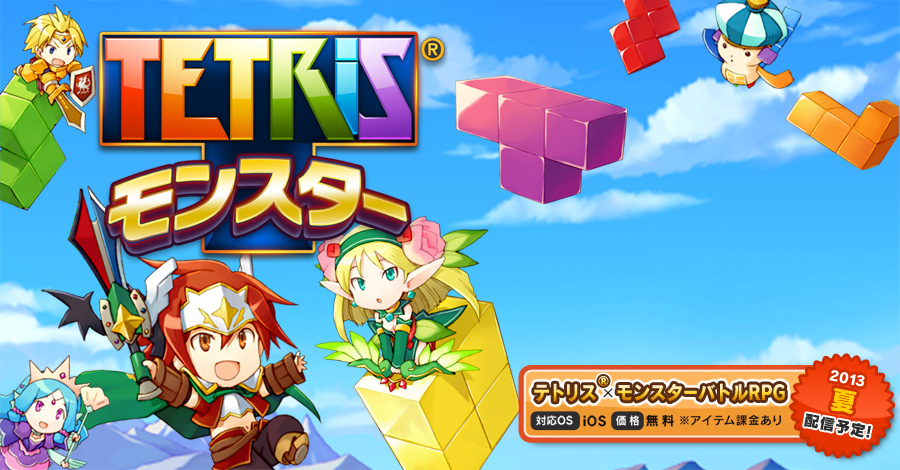 Whoa, whoa, guys: I've got a great idea. What if I made a game that combined Tetris with monster collecting and battling? Like, the game would take place across dungeons and the actual matching part would give your little monsters buffs, raising their attack speed and stuff. It'd basically be like Puzzles and Dragons (Free), except with Tetris.
Wait, EA just announced this game? It's called Tetris Monsters? And EA just put out a trailer for it? I wish my brain worked faster.
On a serious note: this game looks rad, and it's due out summer 2013 in Japan. We're working on getting confirmation of a worldwide release down the line. Stay tuned!
[via Siliconera]