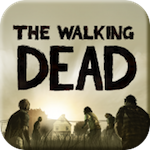 The next chapter in The Walking Dead: The Game series, The Walking Dead – 400 Days, is now available as an IAP episode in The Walking Dead: The Game (Free) proper. You can grab it from within the game's store for an agreeable $4.99.
400 Days is a bit different from the other episode's we've played. It tells the story of several people, and it takes place at different points in time. Each story is linked together, and can be played in any order. Of course, it wouldn't be a Telltale game if the decisions you make along the way didn't have rippling effects over everything else, so keep an eye out for that.
Much like the original Walking Dead game, your choices in this pseudo-sequel will have an impact in the next season of 400 Days. We'll take a closer look at it soon and report back with our findings, but, if you enjoyed The Walking Dead, it seems like picking this DLC up is a no-brainer.