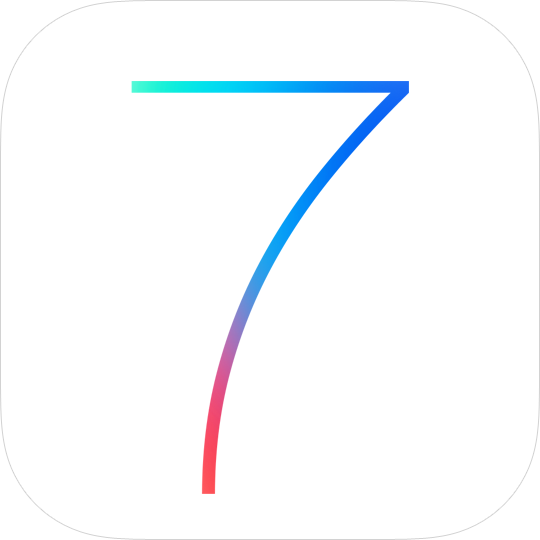 Apple's upcoming iOS 7 has been in developer beta for about a month now, and as people continue to dive in to each new release of the refreshed operating system more and more of its changes and new features are being discovered. In the latest version of the beta, MacRumors has noticed a smart new change that makes compatibility with iPhone-only apps much more appealing when used in 2x mode on non-Retina iPads.
Previously, if you were to run an iPhone-only app on an iPad in 2x mode the iPad would pixel double the non-Retina assets of the app, basically the assets that were designed for the iPhone screens that came before the iPhone 4 and its high resolution Retina Display. As anyone who has ever done this knows, the experience is subpar, and while it's nice that you are able to run iPhone-only apps on an iPad at all the pixel doubling made things look pretty blocky and fuzzy.
In iOS 7, however, Apple is doing something I'm surprised they didn't start doing a long time ago. They are having non-Retina iPads utilize the Retina assets of the iPhone-only app when running in 2x mode. Using the higher resolution iPhone assets provides a much cleaner and crisper experience on a non-Retina iPad. Retina-enabled iPads have been able to do this since the 3rd generation iPad released early last year, so it's about time non-Retina iPads get the same functionality. Here's a side-by-side comparison from MacRumors of the Apple Store app running pixel doubled the old way on an iPad mini on the left, compared to the new way in iOS 7 using the Retina assets on the right: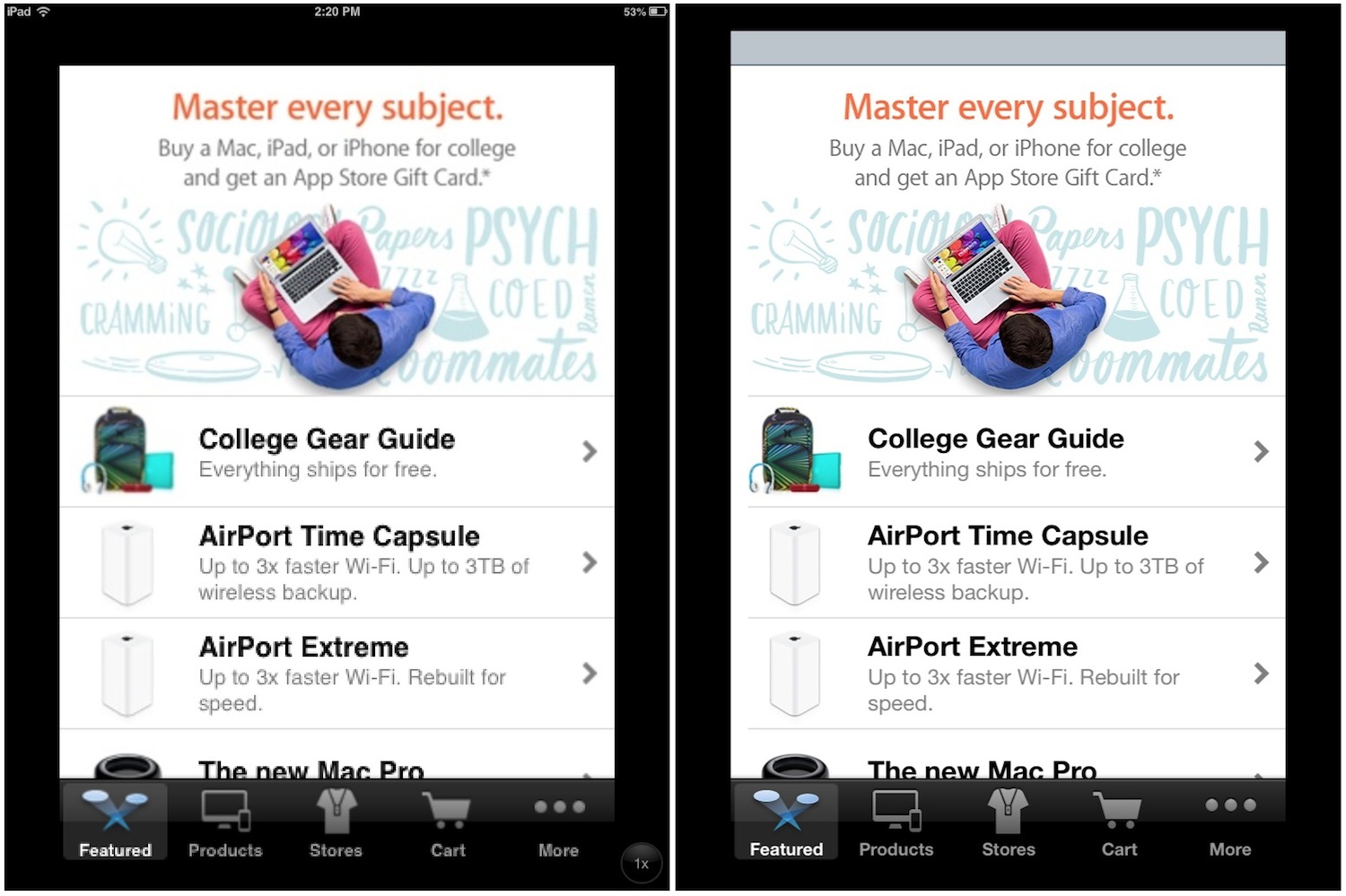 One interesting quirk about this is that with this new functionality Apple has actually taken away the option to even run iPhone-only apps in 1x mode at all, and instead only displays the apps using Retina assets in the same size window that 2x mode would provide. I guess it makes sense, especially on the iPad mini, that there really isn't any reason to run apps at that smaller size anyway.
So, what this means for us gamers is that if you have a favorite game or games that just plain don't have an iPad version, or they do but it's a standalone version and you're being thrifty by using the iPhone version you already own, everything will look a whole lot better if you're running it on a 2nd generation iPad or an iPad mini. iOS 7 is expected to launch later this fall, presumably alongside a new version of the iPhone 5.