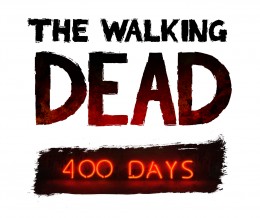 Telltale Games started vaguely teasing new content for their episodic adventure title Walking Dead: The Game (Free) in early June, later revealing during E3 that it was an expansion episode called 400 Days that focused on the survival stories of 5 new characters as they try to survive the first 400 days of the zombie apocalypse.
Today IGN has confirmed that the 400 Days episode is set to launch on all major platforms over the next couple of weeks. First out of the gate will be the North American PlayStation Network tomorrow, followed by PC/Mac/Steam the very next day. This Friday the 5th it will land on Xbox Live. Next week, the European PSN players will get the new episode on July 10th and finally all of us iOS gamers will be able to dive in the next day on July 11th.
To say we thoroughly enjoyed Walking Dead: The Game in our review would be an understatement. It's simply one of the most intense, emotional, and though-provoking games of recent memory. Unfortunately, as is typical of Telltale releases on mobile, the iOS version of Walking Dead: The Game is technically inferior to pretty much every other version. It's totally playable, but for such a rich experience I'd suggest searching it out on another platform if you have the means.
If you've been able to look past the technical hiccups though, be sure to catch the Walking Dead: 400 Days expansion when it hits the App Store on July 11th, or pretty much any other major platform in the days leading up to then.
[IGN]