I'm not sure it's possible for us to be much more excited about an iOS game release as we are for 2K's XCOM: Enemy Unknown which just hit the New Zealand App Store for the equivalent of $19.99. It won't be available in the proper US App Store until 11:00 PM Eastern tonight, but, if you're in a different region than us, be sure to jump on this iTunes link to grab the game whenever iOS games typically become available for you.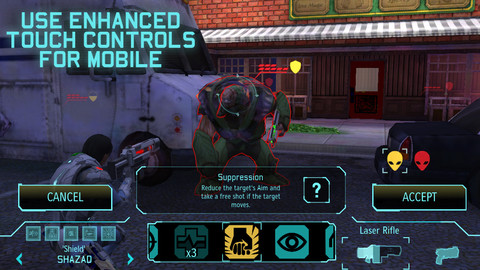 We're going to have loads of XCOM content today between a TA Plays and an actual review, it's just going to take a while to get rolling as the game is a 1.86GB download which then expands all the way out to 3.23GB once finally installed… XCOM will run on the iPad 2 and up as well as the iPhone 4S and up, so if you've got one of those devices, have $20 to your name, and are as stoked for this game as we are… Make sure you've got free space on your device so you're ready to roll the second the game is available in your area.
Oh, and of course, we have a thread in our forums for the game. Be sure to check it out.
International App Store Link: XCOM: Enemy Unknown, $19.99