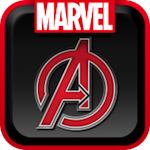 Avengers Alliance (Free), an intriguing turn-based RPG that made its initial debut on Facebook, is now out and available across iPhone, iPad, and iPod touch. It's free, naturally, with a bunch of in-app purchase options for the game's currency.
If you're not familiar, Alliance tasks users with battling through waves of bad dudes as various Marvel heroes in an effort to secure or control resources. As you take on quests your heroes level up, earning new powers and abilities.
Despite being a dreaded "social" game, a lot of folks really seem to like this thing. If you've got a hankering to beat up robots as Iron Man and don't mind timers, this has the potential to be up your alley. Give it a shot.