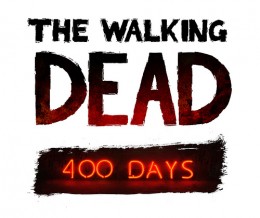 Welp! It looks like that Walking Dead: The Game tease we posted about a few weeks ago is actually a PlayStation Vita game (for now). During Sony's E3 2013 tonight, Sony announced Walking Dead: The Game is coming to its handheld platform. In addition, a new episode called "400 Days" is coming, too, filling the hole between season one and two nicely no doubt.
The new episode, and the series, are slated to hit this August on Vita. We're guessing we'll be seeing the new chapter hit other platforms, including iOS, at a later date. We'll keep you updated on this one, as it appears there's a lot more information coming soon.
UPDATE: Actually, it's coming out in July across Xbox, Mac, PS3, PC, and iOS Telltale Games just confirmed on Twitter. Also, interestingly, 400 Days will have "five stories of survival."