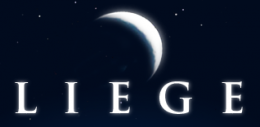 It's hard not to fall for this one as soon as you see it. Liege is an upcoming tactical turn-based RPG being built by John Rhee of Coda Games. It's a throwback to SRPGs of old with a brilliant hand-drawn look and some promising ideas. On our message board, Rhee is saying that he wants to "extend" its classical format to create a blend of "compelling, character-focused narrative and elegant, accessible tactical combat."
Just take a gander at what he's got together so far. Hand-drawn art really catches the eye, right? Also, look at those rays poking out of the fog!
We talked to Rhee just a second ago via e-mail. He plans to get Liege out by the end of this year or maybe the beginning of next, so the project is still pretty early. All the same, we're super stoked. This is looking good. Feel free to drop it onto your Watch List in the TouchArcade app (Free), and we'll throw you a notification whenever we talk about the game again.