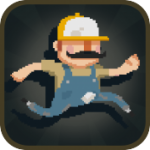 When The Other Brothers ($0.99) launched at the beginning of this month, it polarized the many gamers who had been anxiously awaiting upwards of a year for the retro-inspired platformer and finally got their hands on the title. Pretty much everyone agreed that The Other Brothers had a great look, great music, and a ton of personality, but there was one aspect that people either loved or hated: the controls.
To explain further, The Other Brothers team tried to do something new in the world of touchscreen virtual controls. They created a virtual d-pad that was designed to be used like an actual d-pad on a controller — keep your thumb on the screen and subtly rock in the directions you wanted to go. They even went so far as to implement a small amount of AI for the d-pad itself that was intended to help predict your motions and make you forget about the controls altogether.
It's a nice idea, and based on the feedback in our forums there were definitely some gamers who clicked with the controls and really loved them. A larger majority did not click with them, however, so SimianSquared set out to immediately help rectify the situation with a patch that would add several new control options which you can see below.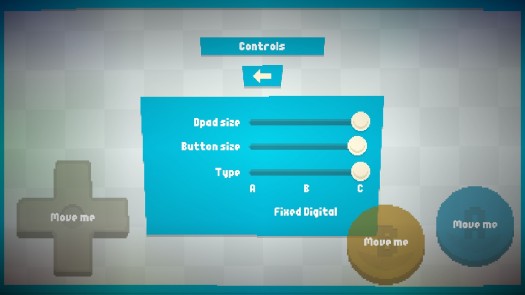 The original "floating" control scheme remains, but the visual for the d-pad has been replaced with an analog stick to better reflect how the controls actually work. There's now an option to keep that analog behavior but have it in a fixed, non-floating position. Finally, a straight-up fixed, digital virtual d-pad is a third option, and the one I prefer.
In addition, you can freely move the virtual buttons or d-pads around the screen to wherever they're most comfortable for you, and the size of both the d-pad and set of buttons can be adjusted independently from one another. Like a big d-pad but smaller buttons? Want to swap the positions of the A and B buttons? Now you can do all that and more. Oh, and just for good measure the iCade and iControlpad are now supported in the game, if physical controls are your thing.
This update comes while we're still in the midst of our review for The Other Brothers, so we'll definitely take the new controls into consideration for our final verdict. However, if you jumped on the game during its launch sale but put the game down because you didn't jive with the controls, or if you passed on it altogether because you had heard bad things, now is the time to give it another spin.
The new controls probably won't change the world, but it puts The Other Brothers on par with other iOS platformers and they've allowed me to finally dig in to what has so far been a really fun game.